The filing period is now open for those interested in representing districts three, four and five in the Winona Area Public Schools board.
"I'm hoping people run for school board with the students in mind," board chair Nancy Denzer said.
Denzer shared that she enjoys being a part of the school board and is proud of the work of her fellow board members.
While Denzer's position is not up for election this year, Jim Schul's, Allison Quam's and Tina Lehnertz's terms are concluding.
Schul is planning on running for reelection.
"I enjoy serving the community and desire to foster stability in our district as we continue to move in a progressive direction. It is an honor for me to serve on the WAPS school board," Schul said.
Quam, on the other hand, is concluding her time on the board.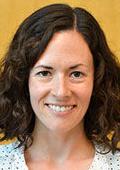 "Thank you to the voters of the 3rd District for trusting me to represent you on the WAPS School Board. Thank you to community members for the many thoughtful and challenging conversations. I am grateful for those who have advocated for equitable public education. I am grateful to those who have given support and comfort," Quam posted on Facebook.
"I am grateful to those who shared with kindness and empathy their perspectives. I am grateful to those who accept that dissent does not mean disloyalty and that disagreement should lead to compromise. I am grateful to have been elected to a public office and that I had the opportunity to serve my community," she wrote.
Lehnertz could not be reached Tuesday about her plans for when her current term concludes.
"I think our school board has really come together," Denzer said.
The four-year term that is concluding has been a tense one for the board, with many controversial decisions and monumental moments occurring, including multiple elementary schools closing, programs ending and a new superintendent being chosen.
While these moves have received mixed reactions from the community, they have helped prove the impact school board members can have on a district.
"I think it's important to just be a voice for the students, and to try to help your community grow. And public schools really are in need of people who are willing to look at all facets of what a public school is and how we can always continue to move forward," Denzer said.
Denzer's time so far on the school board has been full of learning, not just for the students whose lives her decisions are changing.
"I really learned that the school board is central to making good decisions, and that our decision-making really means we have to be prepared for meetings, study an issue, listen to people," Denzer said.
"And then make a decision that is best. I always keep the students in mind I think that's the first and foremost thing to do and then making sure that everything is safe for staff and students and families and that we're open to listening to people's perspectives," she said.
The filing period for potential candidates opened Tuesday and will close at 5 p.m. Tuesday, June 2.
A primary election will be held on Aug. 11, if needed.
Otherwise, the general election is scheduled for Nov. 3.
To pick up an affidavit of candidacy, visit the Winona Senior High School's front entrance vestibule Monday through Friday from 8 a.m. to 4:30 p.m. until June 1. On June 2, they can be picked up from 8 a.m. to 5 p.m.
To file the documents, drop them off at the high school office window. They can also be mailed to: Attn: Kacie Lovas, Winona Area Public Schools District Office, 903 Gilmore Ave., Winona, MN, 55987.
District officials recommend mailing the documents, instead of dropping them off, if possible.
Lovas can be contacted for help with notarizing the affidavit at 507-494-0861.
The cost of filing the documents is $2, with checks being made to Winona Area Public School.
To be eligible to run for the school board, an individual must be an eligible voter; over 21 years old at the start of the term; and be a resident of the district for at least 30 days before the election on Nov. 3.
The possible candidates cannot have any other filed affidavits for office during the election period.
The person must have never been convicted of any offenses for which they were required by state law to register.
Be the first to know
Get local news delivered to your inbox!