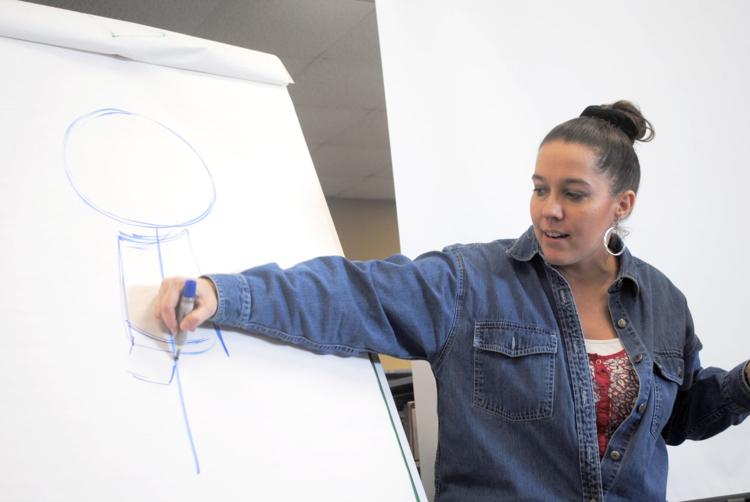 An illustrator and author of popular children's books is coming to Winona Area Public Schools later this month.
Carrie Hartman, a professor at the Minneapolis College of Art and Design and a freelance illustrator and author, will visit Jefferson Elementary on Thursday, Oct. 24, and Washington-Kosciusko and Goodview elementaries on Friday, Oct. 25.
Families can preorder an autographed book and Hartman will bring the order on the day of her scheduled school visit. Place your order at carriehartman.com/shop by Tuesday, Oct. 15.
Hartman's visit is possible through the Elementary Enrichment Fund, which was established in 1998 to expand the horizon of elementary education.
Hartman's latest book, "The New Bird in Town," was released in June. She also illustrated "Where Are All the Minnesotans?" a special book about Minnesotans and winter.
Other titles include: "Gordy and the Magic Diet," "Izzy the Whiz and Passover McClean" and "The Mischievous Mom at the Art Gallery." and others. "My Mouth is a Volcano," published in 2006, was the winner of the Best Illustrated Picture Book Award by the Association of Educational Publishers.
You have free articles remaining.
Register for more free articles
Stay logged in to skip the surveys
Hartman is married with four kids — two girls and two boys — and also has a new puppy.
About the Elementary Enrichment FundThe Elementary Enrichment Fund, set up under the Foundation for WAPS umbrella, was started as a memorial to Sue Weinmann, a mother and elementary educator, who believed that children responded positively to gentleness, care and concern from their teacher.
Weinmann was an elementary teacher in the public and private school systems of Winona who approached teaching as more than just academics.
She wanted to instill values in her students, and did so by sharing her concern, love and positive attitude. Weinmann tried to bring enjoyment and happiness into their lives.
All contributions to the fund are tax deductible. The Foundation for WAPS invests and manages all fund assets and is responsible for its financial administration.