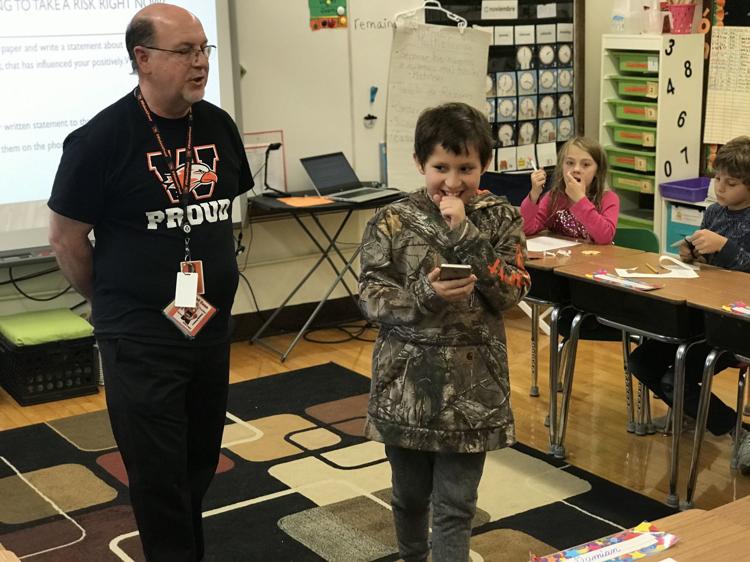 Dave Chapman often talks about an "Attitude of Gratitude," the act of taking time to stop, reflect and offer thanks and appreciation for those who help you in ways both big and small.
This year, the counselor at Jefferson Elementary school decided to take it another step.
Inspired by "An Experiment in Gratitude," a video in the Science of Happiness series by SoulPancake, Chapman engaged fourth grade students in a similar activity.
He asked the students to think about the person who has influenced them the most in a positive way and write them a short letter expressing their thanks.
Then, just like in the video, some of them had the opportunity to call that person to share the letter out loud in front of the whole class.
It took a while — and some of the students in Amanda Indra's fourth-grade Rios Spanish Immersion class were a little taken aback by the idea Monday — but one by one, hands went up in the air.
Unfortunately, nobody at the other end of the line picked up. But the students still left messages.
Jeviah Green called to thank his mom: "She is the best. She does everything for me."
Damian Schoebel also thanked his mom: "She always helps other people. … She helps me out when I'm sad or mad or anything else."
You have free articles remaining.
Caitlin Mikkelsen left a message for her grandma: "My grandma has always been my best friend. ... She is always there to help me, and I love her a lot."
Another student, Kirsten Hillery, expressed her thanks to her friends in the class for always supporting her whenever she needed it.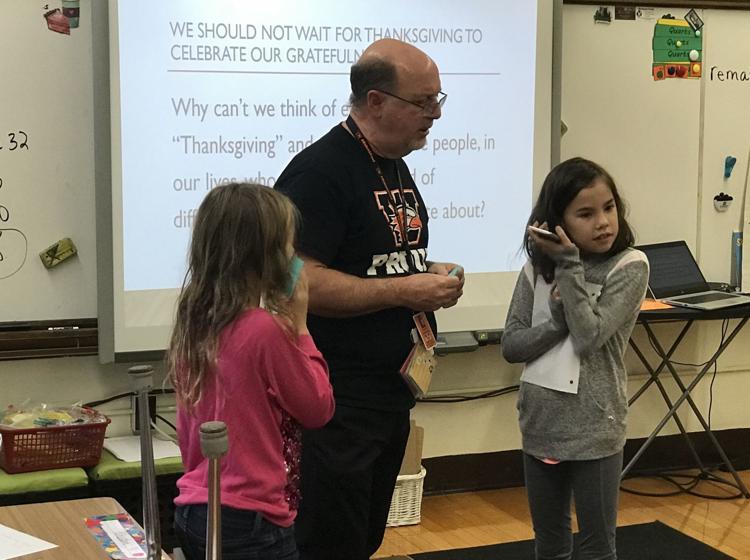 Chapman encouraged the students to share these notes with the people they care about, and to make expressing gratitude and giving thanks a regular part of their lives.
"This is the season where we show that we are grateful for the people around us," he said. "But why can't we think of Thanksgiving as something we do every day."
The video that inspired the activity said that "it is scientifically proven that one of the greatest contributors to happiness in your own life is how much gratitude you show."
The subjects in the experiment were tested on their current level of happiness, then asked the same question that Chapman asked the fourth-graders at Jefferson.
The subjects then were asked to call that person and read what they wrote about them. The same people were given a similar test after the activity, and their happiness levels rose up to 19 percent. The greatest jump, the video said, was the "least happy" person to take part.
Chapman didn't do any sort of scientific study with the Jefferson fourth-graders, but the students were so enthralled by this activity that they didn't budge when it was time to go to recess. They wanted to make more phone calls and talk more about the positive people in their lives.
"It was hard," Jeviah said about standing in front of the class and calling his mom. "But it feels good though."