Saint Mary's University of Minnesota's 2019-20 Page Series features a lineup chosen to inspire and entertain audiences of all ages. The 33rd annual series features world-class dance, music and theatre September 2019 through March 2020, concluding with the inaugural Driftless Dance Festival.
TigerLion Arts' production of Nature, a walking play based on Ralph Waldo Emerson and Henry David Thoreau.
Sugar Skull! A Día de los Muertos Musical Adventure, a family-friendly theatrical production by Mexico Beyond Mariachi.
LA Theatre Works'
production of SEVEN, a riveting documentary based on international heroic women who overcame life-threatening obstacles.
An exploration of Hispanic culture and identity through the Latino dance company Ballet Hispánico.
Musical performances by the Irish ensemble Danú; Leyla McCalla, who sings in French, Haitian Creole and English and plays cello, tenor banjo and guitar; and Grammy-winning duo The Okee Dokee Brothers, who sold out the Page Theatre during their last visit.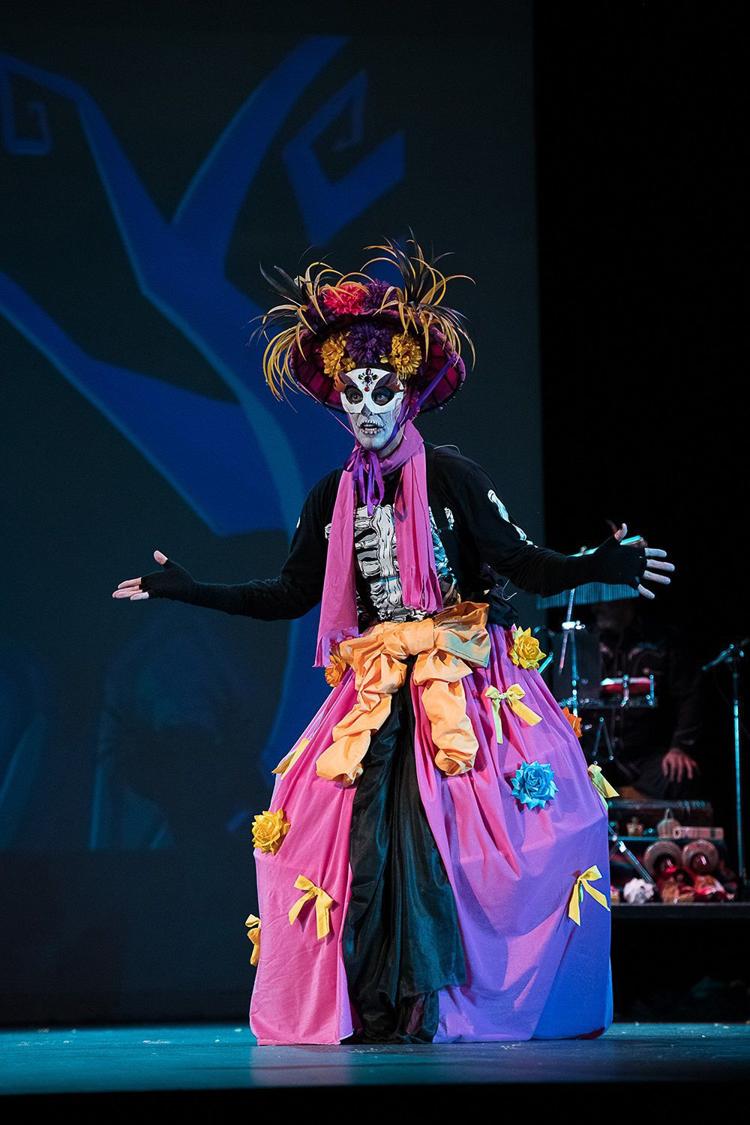 The Page Series expands upon its longstanding tradition of presenting leading dance from across the nation this season with the launch of the Driftless Dance Festival March 27-29, 2020. The weekend-long festival, which has received funding from the National Endowment for the Arts, will encompass performances by national, regional, and local dancers as well as artist talks, master classes, workshops and events.
Festival performances will include SPEAK, featuring kathak dancers from San Francisco's Leela Dance Collective alongside tap dancers Michelle Dorrance and Dormeshia Sumbry-Edwards; a mixed repertory program by the James Sewell Ballet; and a showcase celebrating dancers from across the Winona area.
You have free articles remaining.
Both Ballet Hispánico and the artists of SPEAK will conduct residencies in Winona, thanks in part to a $75,130 Arts Tour grant awarded to the Performance Center by the Minnesota State Arts Board. Full residency schedules will be shared in the coming months.
In addition to these residencies, the Page Series will continue its slate of community programs, including gatherings at the Winona Public Library and A Page in History with the Winona County Historical Society, as well as artist talks, workshops and master classes.
Community members will also be invited to participate in several performances: Nature will feature a local child actor and a chorus of singers from the area; the Driftless Dance Festival will conclude with a performance by dancers in the area.
Both Nature and The Okee Dokee Brothers will feature pay-what-you-can pricing in an effort to make these performances accessible to all.
Visit pagetheatre.org for artist information, video previews, and ticket information. Subscription packages are on sale now and may be ordered by calling 507-457-1715 (8 a.m. to 4 p.m., weekdays) or by visiting pagetheatre.org. Subscribers receive a 10% discount on packages of three or more events (15% for returning 2018-19 subscribers) and a 20% discount when purchasing the full season of nine events.
Now entering its 33rd annual season, the Page Series series offers performances, workshops, classes and more that inspire, uplift, educate and invite community members to discover the relevance of the arts in their daily lives. Featuring professional performing artists from around the globe, the Page Series hosts events at the Joseph Page Theatre on the Winona Campus of Saint Mary's University of Minnesota, as well as at locations throughout the Winona community. The Page Series brings artists and community together through imaginative programming, unique collaborations, a welcoming atmosphere and exceptional service.