An attorney for the Wisconsin Department of Natural Resources will decide whether the agency will honor a judge's decision invalidating a permit for a proposed Monroe County frac sand operation.
Meteor Timber had requested that the agency review and potentially modify Administrative Law Judge Eric Defort's ruling revoking the permit, which would have allowed the Georgia company to fill 16.25 acres of wetlands for the proposed processing and loading facility near Millston.
DNR Secretary Dan Meyer ordered the review Thursday on the advice of Mark Herman, section chief of the agency's legal services bureau, whom Meyer appointed to conduct the agency's review. Meyer said Herman had no prior involvement in the permitting process or the five-day hearing that preceded Defort's ruling.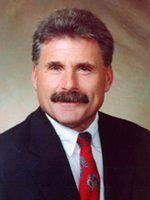 James Dick, a spokesman for the DNR, said Herman has yet to set a timetable for briefings, after which he is expected to issue a decision.
The Ho-Chunk Nation and Clean Wisconsin challenged the permit, arguing that destroying the "pristine" forested wetlands — home to several rare and endangered species — would open the door to the destruction of more rare wetlands.
Meteor claimed the decision contained factual and legal errors.
Meteor attorney John Behling issued a statement saying the company is pleased with Meyer's decision.
"The Secretary's review of the decision is the next step in the process to bring this $75 million investment that enjoys unanimous local support to realization," said project manager Chris Mathis.
Clean Wisconsin and the Ho-Chunk nation issued statements saying Meyer was wrong to agree to a review.
"DNR should have exercised its more traditional level of respect toward the independent administrative law judge. Integrity of independent judicial review is at risk when DNR becomes the judge of its own actions," the statement read. "Further, DNR's legal authority to overrule an ALJ's decision is highly questionable as we expressed in our letter to the agency last week."
Carolyn Garnett, an attorney for the Ho-Chunk Nation, said, "This action clearly undercuts Meteor's claim that this project has broad local support."