With a focus on expanding the audience who attends the Frozen River Film Festival, organizers have created a new opportunity for young families: free child care during the festival.
On Saturday, Feb. 8, parents who sign up before Jan. 17 will be able to drop their children off with qualified caregivers at the Winona State University's Children's Center from noon to 5:30 p.m.
The chance at financial relief for the day doesn't just stop there, though.
Parents who have signed up for this child care will also receive a free Saturday pass for the festival.
Sara Enzenauer, executive director for the Frozen River Film Festival, explained that festival organizers have been looking at and attempting to grow the amount of attendees who enjoy the events each year.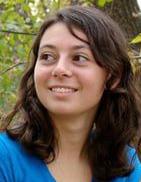 The organizers noticed that young families are often not attending the festival, partially because of the financial cost of paying for tickets and for child care.
"We've been working to try and put something together where we can help eliminate that cost so that those people can still participate and show up at the festival," Enzenauer said.
This inclusion of young families in the festival's audience would be highly beneficial for the event, she said.
You have free articles remaining.
"We're trying to get all sorts of different voices at the festival, all sorts of different people at the festival, because we are really trying to foster discussion happening after the films," Enzenauer said.
She said people with different opinions can help expand the conversations that are had.
She also said that a larger audience means that more people can enjoy the films and filmmakers that are coming from around the world.
WSU's Children's Center, Enzenauer said, is helping give back to the community with this opportunity as they are helping enable young families to enjoy local events and not have to worry so much about cost barriers.
WNB Financial is helping to sponsor this new option this year.
Ben Knuesel, marketing coordinator with WNB Financial said, "We've always been a big supporter of the community. We're a community bank, so we've always been investing in that, but we've also been a big supporter of the arts and culture in the area and trying to have that as successful as we possibly can."
Knuesel said WNB Financial wants to help families have less of the burden of trying to find child care, so that the arts and culture in the community can be enjoyed and supported by those families too.
Sign up for the child care is available on a first come, first serve basis. There are currently openings still available in multiple different age groups. Enrollment will close on Jan. 17 at 5 p.m.