Winona Police Department
Monday:
8:32 a.m. – A Merchants Bank employee reported that the lower half of a glass door to the bank had been kicked and subsequently shattered. The complainant said the incident occurred sometime on Feb. 1.
9:13 a.m. – An adult male reported that $20 worth of damage was inflicted to the vinyl fencing at his residence on the 600 block of West Fourth Street.
12:01 p.m. – An adult female reported the theft of multiple items from her residence on the 400 block of East Broadway Street. According to the report, the complainant had been away for a weeks when the incident occurred and there appeared to be no signs of forced entry.
1:48 p.m. – Aaron Patrick Devorak, 41, and Justine Nicole Gahnz, 32, both of Winona, were ticketed with theft by shoplifting from Target.
1:55 p.m. – A lockdown at Minnesota State College Southeast was caused by a faculty member mistakenly identifying a person for another who had previously made threats against the school and thus had been served a trespass notice from the property, according to police reports. Police worked in conjunction with the school to secure the property and were able to confirm that the suspicious person was not the same individual with the trespass notice. The school was cleared at 3:32 p.m.
3:02 p.m. – Kyle Elliot Paulson, 36, of Winona was ticketed with theft by shoplifting from Fleet Farm.
3:42 p.m. – A Galesville woman reported that a fraudulent money transfer had been made from her employer account to a local bank. A police report is still in the process of being written.
4:25 p.m. – A female on the 400 block of East Third Street reported that the driver-side mirror and window on her vehicle had been broken.
11:36 p.m. – Derrick Preston Fenske, 59, of Winona was arrested and referred for gross misdemeanor-domestic assault after being involved in an altercation with a female acquaintance on the 700 block of East Third Street.
---
76 alternate side-parking tickets were issued.
---
Derrick Preston Fenske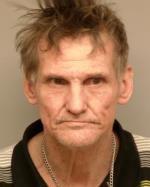 Sign up for our Crime & Courts newsletter
Get the latest in local public safety news with this weekly email.