Winona County
Thursday:
5:35 p.m.: Gary Wayne Russell, 58, was arrested and referred for misdemeanor driving while intoxicated on County Road 29 by Grover Drive. Russell was pulled over for weaving over the fog and center lines, according to the complaint. Charges are pending the result of a blood test, the sheriff's office said.
Winona Police
Wednesday:
1:15 p.m.: A man in the 100 block of West Second Street reported that his moped, valued at roughly $500, had been taken. Shortly after filing his complaint with police, the complainant reported that he had found his moped.
3:55 p.m.: A resident in the 300 block of Mankato Avenue reported they believed a group of juvenile were about to fight on school property in the area. Upon police arrival, the complainant said they had the situation under control.
7:20 p.m.: An employee at the Kwik Trip at Sixth Street and Mankato Avenue requested for a group of juveniles to be trespassed from the store due to their swearing and "boisterous loud" behavior. No further information was provided.
7:40 p.m.: Two adults were found scavenging in a dumpster at an indeterminate location. Officers notified the subjects of the city ordinance against scavenging in trash and asked them to leave the area.
11:45 p.m.: An officer observed a subject they believed to be stealing landscape rocks on the east-end of Winona. The officer lost sight of the individual, but did find their vehicle. The incident is currently under investigation for theft.
Thursday:
6:46 a.m.: A resident on East Lake Boulevard reported that their vehicle had been gone through overnight. Approximately $1 was reported missing, according to the complaint.
9 a.m.: A resident in the 500 block of East Lake Boulevard reported that four vehicles on their property had been gone through. The complainant said that approximately $12 was taken.
10:40 a.m.: A 65-yer-old Wabasha man sustained non-life-threatening injuries after being involved in a collision on Hwy. 61 and Huff Street. According to the crash report, the Wabasha man was northbound at the intersection of 61 and Huff when his Chevrolet Blazer collided with a Ford F-150 that was turning onto the highway. During the collision, the trailer that was connected to the Blazer disconnected and struck a Ford Mustang that was stopped in the westbound turn lane of Huff. The Wabasha man was taken to St. Mary's Hospital while no other injuries were reported.
12:11 p.m.: Police received a report of a possible intoxicated driver at Second and Johnson streets. Upon police arrival, the driver was gone and no further information was obtained.
3:55 p.m.: A man in the 500 block of East Seventh Street reported that he had been receiving phone calls stating his identity had been stolen and that there were warrants for his arrest. The complainant was told by the caller that they could clear the warrants if they supplied the caller with gift cards that amounted to $2,000. The complainant complied and, after filing a report with the police, were subsequently directed to the FBI's internet crime complaint center.
4:55 p.m.: A vehicle was reported to have been tampered with in the 600 block of East Lake Boulevard. According to the complainant, the vehicle was left unlocked, but nothing was reported missing.
8:20 p.m.: A 33-year-old Winona woman was cited for scavenging at an indeterminate location. The woman had received a warning a day prior for the same offense, according to the complaint.
Friday:
1:15 a.m.: A disturbance was reported in 1700 block of West Seventh Street. According to the complaint, the disturbance was between two cousins that was ultimately broken up, with one of the subjects being left in the care of a family member.
Gusta Garvin Blom
D'Angelo Lynell Marquis Bowdry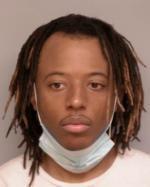 Andre Maurice Chamblis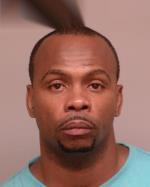 Austin Michael Coleman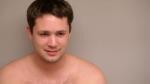 Brian Andrew Danzeisen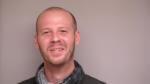 Jose Luis Delgado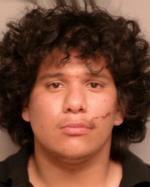 Amie Jo Dewitte
Jason Paul Garfield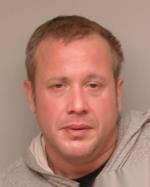 Cameron Richard Hanson
Craig Ray Hanville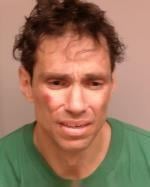 Timothy John Holzer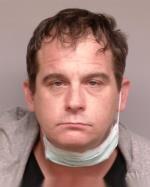 Matthew Zachary Manka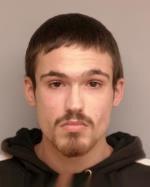 Eddie Mayo
Hunter Matthew Mccutchen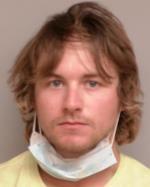 Matthew Ryan Nguyen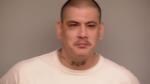 Zane Robert Pederson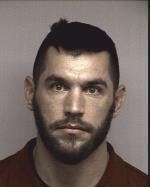 Jeremy Wayne Polus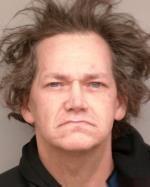 Roberto Catarino Reyes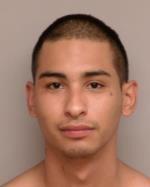 Timothy Paul Schmalenberg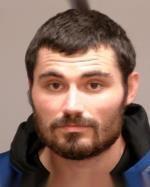 Marsean Antonio Shines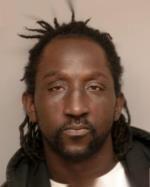 Christopher Wayne James Swinger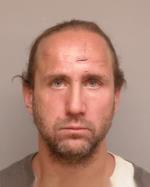 David Eugene Tully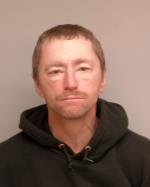 Brad William Underhill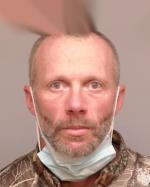 Joseph Bailly Wright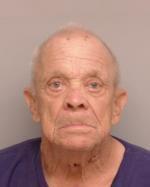 Freeman Yoder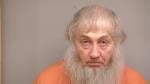 Sign up for our Crime & Courts newsletter
Get the latest in local public safety news with this weekly email.