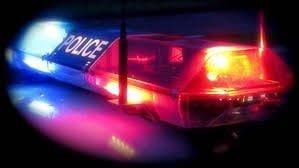 MN State Patrol
Thursday:
4:57 p.m.: A 55-year-old Winona man was sent to Winona Health with non-life-threatening after he collided with a pickup truck while riding on his motorcycle near Hwy. 43 and East Lake Boulevard. No cause for the collision was provided.
Winona Police
Thursday:
2:19 p.m.: A resident in the 150 block of Center Street reported they had been scammed out of approximately $4,500. According to the complainant, they received a call in early May stating they had won a Publishers Clearing House prize of $15 million, plus $5,000 a week, and a 2021 Mercedes Benz.
In order to receive the money, the complainant stated, they were told they would need to purchase two Visa gift cards per week, load them with $500, and then give the card numbers to a representative on a 1-800 line. The complainant was told the gift cards would cover various taxes and fees associated with the prize money.
The incident is currently being followed-up on, police said.
3:13 p.m.: Employees from Walmart reported the theft of $17-worth of merchandise. According to the complaint, the suspect is believed to have deliberately not scanned a number of items while at the self-checkout.