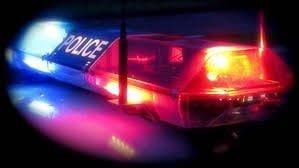 Thursday:
8:10 p.m.: A 37-year-old man from Richland Center, Wisconsin, was involved in a non-life-threatening crash on Hwy. 61 near milepost 25 after he lost control of his vehicle.
According to the report by the state patrol, the man was traveling northbound on 61 and passed another vehicle on the shoulder shortly before he lost control and rolled.
No substances are believed to be involved in the crash, the report indicates, and the man was taken to Winona Health.
Thursday:
8:21 p.m.: Gene Allen Schueler, 65, of Winona was arrested and referred for DWI after he was seen leaving the roadway and striking a sign on Hwy. 61 near mile marker 21. According to the complaint, Schueler left the scene prior to the arrival of law enforcement and was later found at his residence. After being brought to the Winona County Jail, Schueler was found to have a blood-alcohol content of .13, the complaint states.
Thursday:
11:15 a.m.: A resident in the 450 block of West Seventh Street reported that two toolboxes had been taken from their truck sometime overnight. No estimated value for the toolboxes was provided.
1:37 p.m.: A motorist in the 200 block of Main Street reported that another motorist had thrown a drink at her vehicle. Officers are following up to see if the vehicle sustained any damage.
4 p.m.: Employees at King Koin reported that a vending machine had sustained some damage and $25-worth of candy had been taken. The damage to the Plexiglas is reported to be $35 plus $150 in labor to repair it.
4:37 p.m.: A juvenile was arrested for second-degree assault after he was accused of threatening civilians on the Washington-Kosciusko playground with a taser and a gun, which was later determined to be a BB gun. No injuries were reported.
5:41 p.m.: Joseph Michael Costello, 18, of Winona was cited for failing to yield for another motor vehicle after he struck a vehicle on Riverview Drive near Prairie Island Road. According to the complaint, Costello thought all traffic had passed and turned onto the road as another vehicle was approaching from the east. No injuries were reported.
7:17 p.m.: Richard Gordon Deppe, 28, of Winona was arrested for violating an order for protection on March 30.
Friday:
6:12 a.m.: Employees at the Winona Family Restaurant reported a burglary after they discovered a backdoor to the restaurant had been opened and a safe had been damaged. An undetermined amount of money was missing from the safe, the complaint states, and the incident is currently under investigation. The incident is believed to have occurred between midnight and 6 a.m.