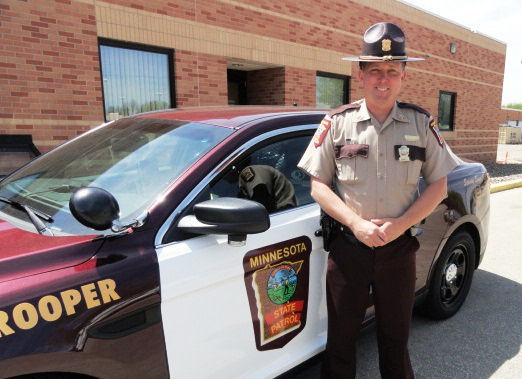 Question: I was wondering if it is illegal to have the ball hitch in the receiver of my truck if I am not pulling any trailers at that time? Also is it illegal to have more than one ball on my bumper?
You have free articles remaining.
Answer: No, it is not illegal to have a ball hitch in the receiver of a truck when not pulling a trailer. It is not illegal to have more than one ball hitch on the bumper. With that being said though, you need to be aware that multiple ball hitches on the bumper could obstruct the rear license plate. According to Minnesota State Statute 169.79 Subd. 7 "All plates must be (1) securely fastened so as to prevent them from swinging, (2) displayed horizontally with the identifying numbers and letters facing outward from the vehicle, and (3) mounted in the upright position. The person driving the motor vehicle shall keep the plate legible and unobstructed and free from grease, dust, or other blurring material so that the lettering is plainly visible at all times. It is unlawful to cover any assigned letters and numbers or the name of the state of origin of a license plate with any material whatever, including any clear or colorless material that affects the plate's visibility or reflectivity."
The ball hitch needs to be a device approved by the Commissioner of Public Safety. The ball hitch must be of sufficient strength to control a trailer. A ball hitch attached to the receiver can have the receiver detached and removed when not in use, especially if it is causing an obstruction.
If you have any questions concerning traffic related laws or issues in Minnesota send your questions to Sgt. Troy Christianson – Minnesota State Patrol at 2900 48th Street NW, Rochester MN 55901-5848. (Or reach him at, Troy.Christianson@state.mn.us) Twitter: MSPPIO_SOUTH
I have always taught motorists to drive with their headlights on at all times, even during the day, so they can avoid the whole issue of when to have headlights on.