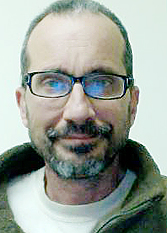 A St. Charles mayoral candidate has been convicted of felony sale of marijuana and faces a possible prison sentence — though he plans on finishing his campaign first.
Stephen Thomas Conlin was convicted last week by a jury of third-degree marijuana sale and fifth-degree possession of marijuana — both felonies — and is scheduled to be sentenced in December.
Conlin said in an interview Tuesday that the convictions, which stem from a 2010 raid of his home and downtown barbershop, might "throw a few complications in" his campaign, but added that it won't alter his pursuit of the mayor's chair.
"A vote for me is a vote to remove the mayor," Conlin said, referring to incumbent Bill Spitzer, who Conlin has accused, without presenting specific evidence, of corruption and cronyism.
Conlin's name will remain on November's ballot, though because of the felony conviction he won't be able to serve as mayor if he's elected, said Pat Turgeon, a spokesperson with the Minnesota Secretary of State's Office. If Conlin is elected, it would be up to the city of St. Charles to decide how to fill the vacancy.
Conlin, however, will be able to legally vote Tuesday, Turgeon said, because he won't have been sentenced by that date.
During the October 2010 raid officers confiscated 17 1/2 pounds of marijuana, 68 plants, $1,100 in cash and six firearms, according to the charges. The raid came just weeks before the 2010 elections, in which Conlin was a candidate for the St. Charles City Council. He received 256 votes in that election, about 600 short of what he would have needed to take one of two open seats.
The convictions don't end Conlin's legal trouble: He's awaiting a January 2013 jury trial on a felony charge of possessing marijuana and a gross misdemeanor charge obstructing the legal process related to a second raid of his barbershop in January of this year, which resulted in the seizure of four grocery sacks filled with 1.8 pounds of processed marijuana, five marijuana plants, $668 in cash, marijuana tax stamps, labels and financial information, according to a criminal complaint.
A portion of the seized marijuana was labeled "Minnesota's First lawful Marijuana Mercantile: Stephen Conlin's the BUZZ 'High grade' quality," according to evidence photos.
Council candidate also faces charges
Theodore Anthony Wilkemeyer, a candidate for the St. Charles City Council, also faces a felony marijuana possession charge and a gross misdemeanor charge of obstructing the legal process connected to the 2012 raid. He was at the barbershop at the time of the raid, according to a criminal complaint. He is also scheduled for a jury trial in January.
Wilkemeyer has pleaded not guilty, and argued in court that being present at the barbershop wasn't probable cause to charge him for the marijuana that officers seized, according to court records. He wasn't available for comment Tuesday.