Cotter Schools senior and tuba player Gabriel Welch's talent and love for classical music led to his selection for Classical Minnesota Public Radio's 2020 Minnesota Varsity Featured Artists and Composers round.
Welch's path to this accomplishment began with exposure to classical and jazz music as a child. This expanded into him starting piano lessons when he was in the third grade.
The tuba entered his life in the fifth grade, when he joined band, he said.
He later learned how to perform music in other ways, too, including with other brass instruments.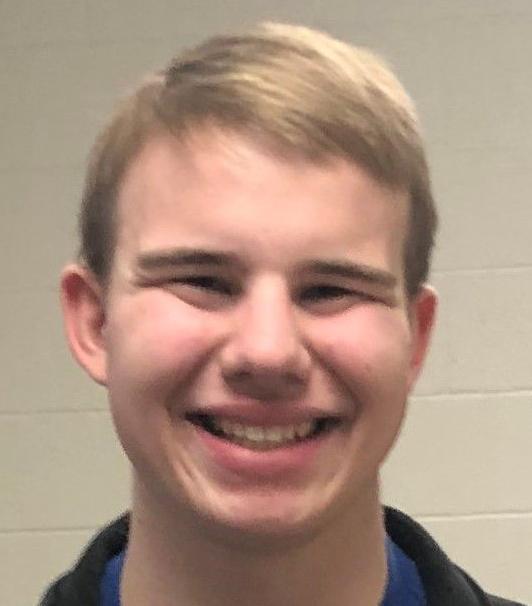 "I just think the people that have really influenced me have really set in stone my preferable taste in music," Welch said.
The decision to submit his material for the Minnesota Varsity was a bit of a last-minute choice.
While he had known about it previously because of his father's recommendation, he didn't actually submit until the night before it was due.
You have free articles remaining.
While heading home from a concert with his father, a reminder came over MPR. That sparked his desire to apply, so he quickly submitted a recording of him performing "Tuba Concerto, I. Allegro deciso" by Edward Gregson.
"It was really shocking when I found out that I was one of the top 10. It was just insane," Welch said.
His parents, Jennifer and Thad Welch, were excited about the news, Welch said. As they waited a few months for the news, his parents asked him every few days whether he had heard anything back yet.
Welch said: "When it finally happened, they were just really happy for me."
He will continue into the Featured Artists and Composers Round, along with 16 other musicians and composers. With this opportunity, he can visit MPR's Maud Moon Weyerhauser Studio in St. Paul to create a professional recording that will be available online and will have excerpts of it played on Classical MPR.
The next goal in Welch's journey is to possibly receive a spot in the Showcase Round, which would include the chance to perform at University of Minnesota's Ted Mann Concert Hall. This performance would be broadcast on Classical MPR.
Looking to his future after high school, Welch plans to attend college for music performance and music education.
"A lot of music educators that I'm exposed to have really influenced me, so I think that's just something I'd really like to do," he said.
Welch, along with his parents and his siblings Tim, Celia, Michael, Grace, Anastasia and Gianna, call Winona home.