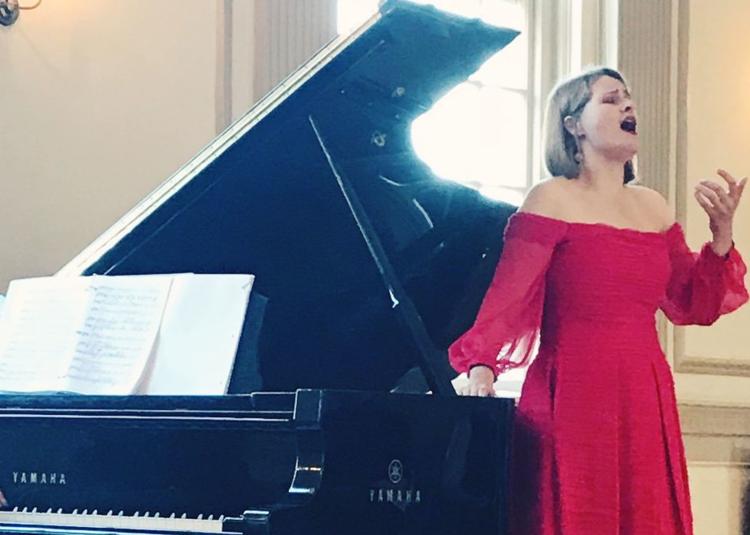 Amanda Blue, a 2012 Cotter High School graduate, is working to make her name one to remember in the international opera community.
Recently, she participated in the 2020 Metropolitan International Vocal Competition in New York City, where she performed at the Lincoln Center and was honored with the "Best American Aria Interpretation" award in the opera division that included 28 international singers.
Blue's bright future in music began to develop when her fifth-grade music teacher recommended she look into taking vocal lessons, Blue said.
"Ever since then, I never stopped," she said.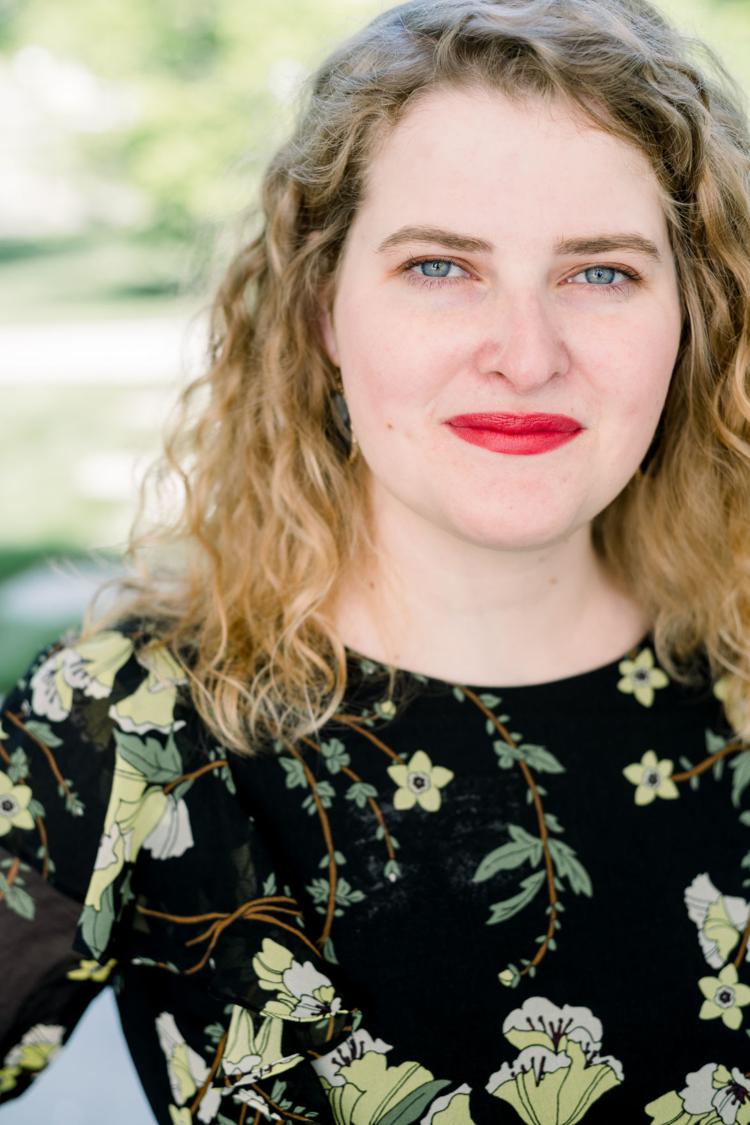 When she was in middle school and high school, her passion was in music appreciation. She would sing a variety of music types and play instruments.
Her love for opera began when she was involved in it for the first time during her freshman year at the University of Wisconsin-Eau Claire.
Blue originally entered college majoring in music education, but that did not last past her first year.
She said: "After my first voice lesson with my teacher, he was like, 'you need to switch to performance' and I didn't tell my parents and I just made that switch literally in a day. And it's carried me thus far. I kind of always knew that that was what I truly was passionate about and wanted to do. And I think I just needed someone to kind of say you should make this decision."
She earned a bachelor's of art degree in vocal performance from UW-EC and a Master of Music Voice Performance and Pedagogy degree from Westminster Choir College. She graduated from Westminster with distinction.
After receiving her master's degree, her focus turned to auditioning for opportunities such as programs, competitions and professional roles.
Blue said people in her field cannot stop trying for these possible experiences "until a door has been opened for you."
The 2020 Metropolitan International Vocal Competition accepted an initial application and pre-screening materials from Blue. She was then invited to complete a live audition in New York City for it.
Her parents, Steve and Ann Blue, were excited for her when they learned she was invited to participate in this completion, Blue said.
"My parents are my number one cheerleaders and support system. They believe in me, even when I didn't think I believed in myself, so they were over the moon excited," Blue said.
Her loved ones help keep her feeling positive even in the hardest moments of her career, as she said the hard days can make her feel down.
You have free articles remaining.
Receiving encouragement also helps bring her mood up.
Blue was thrilled when she learned she was named a winner in the international competition.
"I'm always very humbled and shocked at the same time," she said. She is excited whenever she can make progress within her career field.
She doesn't compete in competitions with the expectations of winning.
"What I expect of myself is to do the best that I can be, do the best that I can do and be the best version of myself as a performer, as a vocal technician, as what I've been trained to do," Blue said.
She enjoys being able to share the music she applied with during competitions.
She's grateful for the connections she's developed through her experiences in the music field.
Blue said: "It is always so wonderful to do competitions or programs like these because you get to get connected with everyone and maybe a director that they've worked with or the teacher that they worked with. And it's always good to be in an environment where people are as passionate about what they do as much as you are."
As she looks ahead to her future, she said she will continue focusing on performing and opera, but also giving back to others.
"I really balance out my professional artistic life with giving back and being able to volunteer and share the music that I love so much with people that don't often have a chance to get to the Met or get to all of these concerts," Blue said. "And so that is a big part of me moving forward and developing to be a professional opera performer."
She recently developed a hospital recital series that has been performed in major hospitals throughout New York City.
Blue knows she's still new into her field, so she's learning every day. She thinks this learning will truly never conclude, though.
For those wanting to enter into the field, she hopes they can have a good support system to help them through the challenges of the career.
Blue said, "Winning competitions and being able to be in programs are great and everything, but always remember why you do what you do."
She hopes those entering the field want to go into the performing career because they love what they do and that they continue to do so as they continue down their path.
She shared there is no clear destination for the music field and there is always room for improvement for everyone involved.
"It will be a hard road but it is so worth it. It really, truly is so worth it," Blue said.