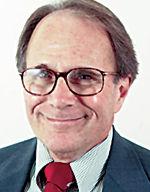 In a time of dismal experiences and dark stories about COVID-19, it's nice to hear a tale that is inspiring and a bit amazing.
June Almeida was an essentially self-taught, brilliant scientist who discovered coronaviruses in the 1960s with electron microscopic techniques she developed and pioneered.
Interest in her history has been revived through recent stories published about her worldwide.
She became an internationally renowned virologist, whose skills in electron microscopy enabled her to identify new viruses and their structure, shed light on viral infections' effects and pioneer methods for viral diagnosis.
She was born June Hart in 1930 in a Glasgow, Scotland, tenement building apartment. Her father was a bus driver.
Although she shone academically, she had no money for college and left school at age 16 to become a laboratory technician at the Glasgow Royal Infirmary for 25 shillings a week.
To further her career, she moved to St. Bartholomew's Hospital in London doing the same job. There she met and married a Venezuelan artist Enriques Almeida in 1954.
They and their young daughter emigrated to Ontario, Canada, where she found a vacancy at the Ontario Cancer Institute in Toronto as an EM technician. It was easier to gain scientific recognition there being female without formal qualifications.
In Canada, her skills blossomed. She co-authored numerous impressive scientific publications relating to viral structures, which previously could not be visualized.
She pioneered a technique called immune EM. Into the preparation she mixed antibodies that had been developed against the viruses with the viral particles. This caused them to clump together or aggregate, making it easier to analyze.
A well-known professor A. P. Waterson from St. Thomas Hospital Medical School in London visited her lab, and persuaded her to join him in 1964.
In 1967, she moved with Waterson to the Royal Post Graduate Medical School. In that period, she was awarded an honorary Doctor of Science or DSc degree because of her publications. Even today, her EM pictures of viruses appear in textbooks and review articles.
She collaborated with Dr. DAJ Tyrell, director of the Common Cold Research Center, who was culturing newly identified nose viruses from volunteers.
One sample came from a pupil at a boarding school in 1960. It couldn't be grown outside people. Specimens were sent to Almeida, who examined them with her immune EM method.
She described them as similar to, but not the same as, influenza viruses. She and Dr. Tyrell saw the main particles surrounded by a ring or crown of spikes, and coined the name coronavirus.
When they submitted the pictures for publication, initially the reviewers decided they were bad photographs of flu viruses and refused to publish them. Finally in 1967, they were published in the Journal of General Virology.
Her other viral discoveries included describing the hepatitis B virus exterior protein component, to which the vaccine was later made, and the inner genetic material portion.
She also was the first person to see the rubella or German measles virus with immune EM technique.
Dr. A.Z. Kapikian from the US National Institute of Health visited her lab. She taught him her EM methods, which he used on his return to identify small round viruses from stools of patients with gastroenteritis, one from Norwalk, Ohio.
It was named the Norwalk virus, which became the norovirus, the first viral cause of diarrhea found.
She finished her virology career at London's Wellcome Research Laboratory, where she was named on several patents in the field of imaging viruses. In 1985 she retired, with her second husband, also a virologist. She became a Yoga instructor and china restorer, leading to a fun career trading in antiques. But she couldn't quite give up her scientific interest (I know the feeling), and returned to St. Thomas Hospital in an advisory role.
A 2008 British Medical Journal wrote: "June's success resulted from a combination of originality of thought, looking for and often finding simple explanations for what appeared to be complex problems…Any discussion with June was not only stimulating but full of fun: she had a lively and occasionally wicked sense of humor."
She died in 2007 at age 77. Now, 13 years later, she is finally getting the recognition she deserves as a pioneer, whose work is helping us today.
Don't you agree hers is an inspirational tale of perseverance and moxie in a male-dominated world?
Americans go back on the road: See your county's travel uptick here
COVID-19 testing, ranked state by state
Racial breakdown of COVID-19 cases
Small business relief: Who got loans?
Coronavirus spreads around the world
COVID-19: Steps for reopening states
Step by step: Make your own face mask
HIDE VERTICAL GALLERY ASSET TITLES
Be the first to know
Get local news delivered to your inbox!