Lisa Malmo surmises if she had followed the colonoscopy screening guidelines, her cancer would have been caught before it advanced to a potentially fatal stage.
She can't change the past, but Malmo is using her story to help others avoid the same prognosis.
Malmo was grieving the death of her son when she began feeling unwell. In October 2016, her son had lost his life by suicide and Malmo, who over the next year lost 15 pounds and developed anemia, assumed she had a bleeding stomach ulcer due to the stress and grief. Her symptoms grew to include irregular bowel movements, paling skin and shortness of breath so profound that she had to sit on the curb of a busy street to recover during a walk.
Malmo was referred to gastroenterology at Mayo Clinic Health System, where she had begun working as a nurse practitioner in hospital medicine several months prior. At age 56, she underwent her first colonoscopy, a screening recommended to begin at age 45 and repeated every 10 years.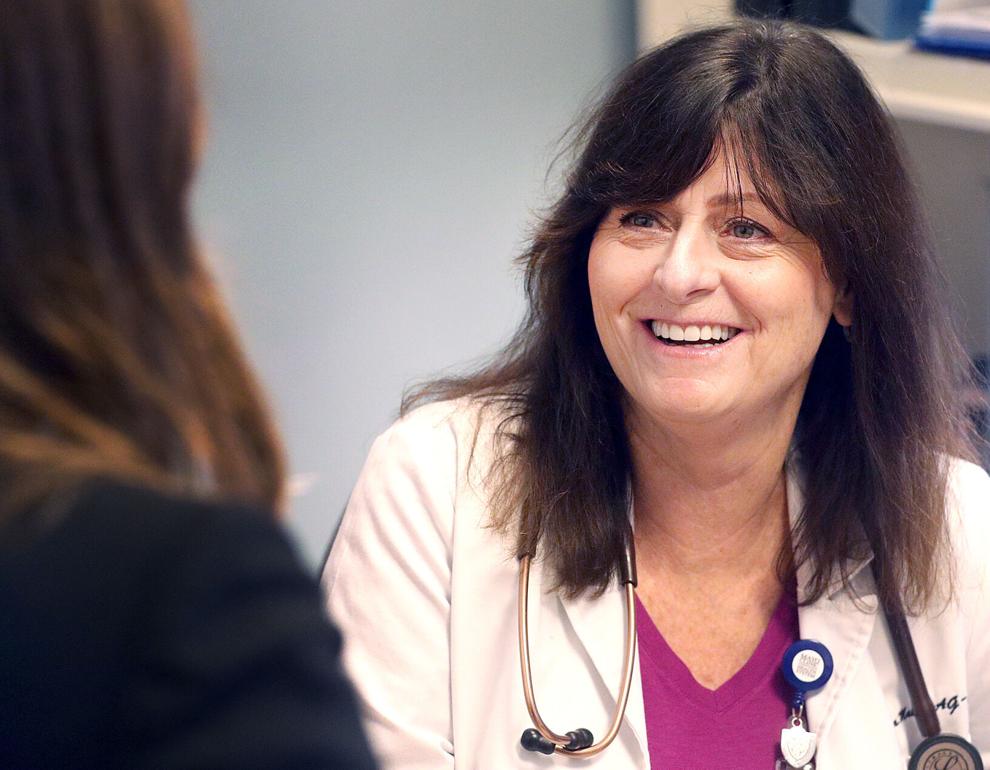 A large mass was discovered on Malmo's right colon, with extensive metastases to the liver and mesenteric lymph nodes.
Says Malmo: "Had I been more proactive, I could have had a colonoscopy at 45 and then one at 55, and most likely one or both of those would have caught the cancer polyps that could have been removed, and even prevented me from having colon cancer."
In early stages, symptoms of colon cancer can be absent, but with progression patients may experience constipation, diarrhea, abdominal pain or cramps, unexplained weight loss, fatigue and weakness. Among women, some of these symptoms mimic those of premenstrual syndrome and are thus ignored. For Malmo, who led a healthy lifestyle of nutritious foods and exercise and with no family history of colon cancer, her symptoms didn't overly concern her.
But by the time she sought medical evaluation, her cancer had reached stage 4.
"Symptoms that seem insignificant, when you add the all up might be something quite significant," Malmo says now.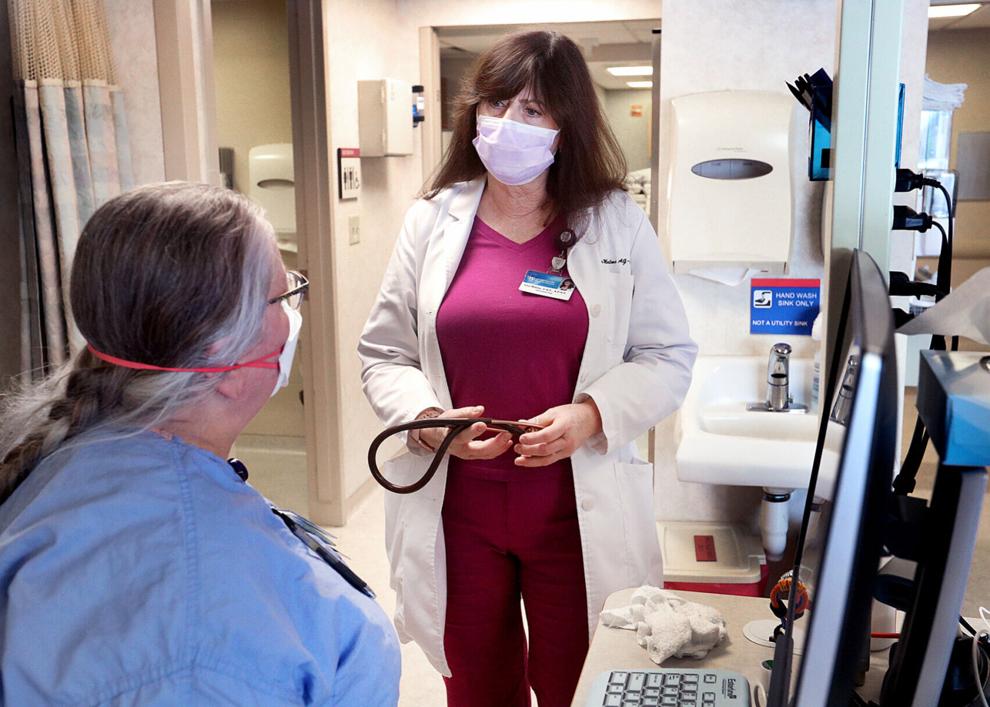 Surgical removal of the mass, Malmo was told, would be "purely palliative" and too complex to perform at Mayo's La Crosse location. Even at Mayo in Rochester it would be "most likely inoperable," she said, due to the effects to the liver.
Malmo was realistic about the odds of surviving her advanced disease. Colorectal cancer, which affects one in 23 men and one in 26 women, is the third leading cause of cancer-related deaths in both men and women, and is expected to cause more than 50,000 fatalities this year.
A "firm believer in God and in Jesus," Malmo said she never feared death, and when faced with it, she held strong.
"When I got that information that said, 'You have stage 4 colon cancer,' it brought me to tears," Malmo said. "Because I was actually looking at the possibility of dying. I just kind of had a talk with God and said, 'Whatever you want to do. If you want me to die, I'll die, if you want me to live and do something with this, I will.' And I feel like he said, 'I've got more for you to do.'"
At Mayo Rochester, testing showed a microsatellite instability — cancer cells that have a high number of mutations — for which immunotherapy could trigger a response. Malmo started on the intravenous drug Keytruda, with infusions performed at Mayo in La Crosse.
Malmo continued to work during her treatment, finding her care "consistent with the world-renown Mayo reputation." Her coworkers brought gift baskets, meals and warming pads and lent support however they could.
"The people that I work with — you would not believe the outpouring of concern and care," Malmo said.
After two years of treatment, in August 2019 Malmo was declared cancer free. The following year, a colonoscopy showed "no evidence of malignancy and no sign that tumors had ever been there." The lymph nodes in the mesentery — a fold of membrane that connects and secures the intestine to the abdominal wall — had resolved, and the mass around her liver was gone.
"The gastroenterologist said it felt like it was a miracle — it was just completely healed," Malmo said.
Malmo continues to have carcinoembryonic antigen labs — which measure the blood protein— performed, and the levels, which skyrocketed with her cancer, have returned to normal. Every other year, Malmo undergoes a CT scan.
"So far everything has been good," Malmo says. "I am alive today by the grace of God and the excellent and speedy care that I received here at Mayo and in Rochester."
Four months ago, Malmo transferred to Mayo's gastroenterology department, a move partly inspired by her cancer battle. With patients, she is diligent in asking about changes in their health or bodies, no matter how slight they may seem, and reminding them to schedule their screenings.
"Maybe this is it," Malmo says of God's plan for her. "Letting people know the importance of not overlooking symptoms and going in and getting those recommended surveillance colonoscopies."
Screenings have helped lead to the steady decline in colon and rectal cancer incidences among those over 50, with a drop of around 1% annually from 2011 to 2019. Death rates have also decreased, with cancer being caught earlier and improved treatments available.
"By having these screenings, we're heading off (cancer for) quite a few people," says Malmo.
Unfortunately, colorectal cancer rates are increasing among those 50 and under by a rate of 1-2% per year since 1995, making it the leading cause of cancer deaths for Americans age 20 to 49, per to the National Cancer Institute. The reason for the rise in deaths in this demographic is not fully known, but modifiable lifestyle factors such as diet, alcohol consumption, exercise and smoking could be contributing factors.
People with a family history of colon cancer or other risk factors may be advised to undergo a colonoscopy earlier than age 45, and for some average risk adults the less invasive at-home Cologuard test may be sufficient.
Malmo understands the fear of facing a diagnosis, but urges others not to delay testing and care.
"Don't overlook symptoms and think, 'If I don't investigate it, it's not going to happen,'" Malmo said. "Because it will. I thought I was healthy and I still developed colon cancer."