Though COVID-19 has forced people to maintain their distance from one another, Big Brothers Big Sisters of Winona and La Crosse is still pushing forward with its bigs and littles interacting, albeit more indirectly.
At the onset of the pandemic, Big Brothers Big Sister shifted to a digital format for meetings between their bigs and littles, such as meeting through Zoom or FaceTime.
Kate Bickett, community relations manager for Big Brothers Big Sisters in Winona and La Crosse, said the shift to online was immediate, but was not without its initial difficulties.
Since Big Brothers Big Sisters serves mostly low-income, single-parent households, Bickett said, some families had issues making the conversion to digital.
Another difficulty that has arisen is the loss of some college-aged bigs who were forced to leave due to COVID-19.
"A lot of them were seniors (or) don't know what the fall will look like," Bickett said. "So they're not able to talk to or see their littles because they're so far away. We do have a greater need at this time for bigs."
This isn't to say that everything has changed for the worse.
"We've had bigs and littles who have become pen pals, who will meet through a window — with the big coming to the little's house and meet(ing) with them outside the window," Bickett said. "I think that is a great and a creative way to stay safe."
Another example Bickett mentioned was a big-little pair who have started passing a journal to each other, with the contents of the journal ranging from small notes and pictures. The big and little then exchange the journal by leaving it on their doorstep for their big or little to pick up.
One big-little pair that Bickett said has been making the most of the present times is big Barb Gurgel and her little, Rozella, who've been paired for a little more than a year and a half.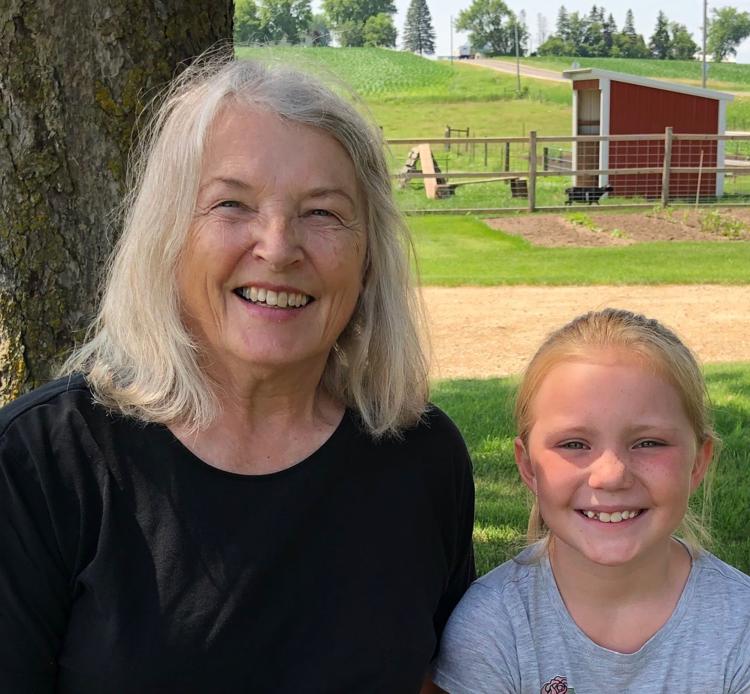 Gurgel and Rozella have been flexing their creative muscles lately by writing Mad Libs-style stories using Rozella's dolls as characters.
"We divided them up into families, gave them ages, names and personalities, and that was all Rozella's idea," Gurgel said.
Even before COVID became a national concern, Gurgel and Rozella would take walks, go to the park and even took a cooking class at the co-op a couple of times.
"We also picked up snakes," Rozella chimed in at one point.
"Not me!" Gurgel responded with a laugh.
Gurgel and Rozella's friendship has become so strong that they now have what can be seen as a mutually beneficial relationship.
"Rozella is very creative," Gurgel said," so she can do a lot of things and can teach me a lot of things. We've really enjoyed each other's company and we're glad we can get together on FaceTime."
Gurgel said Big Brothers Big Sisters has been exciting for her because of how much she enjoys interacting with children.
"It's just very special for me," Gurgel said.
Becoming a big for Big Brothers Big Sisters has been become a bit more difficult due to COVID-19.
Since the organization is unable to meet with prospective bigs in person, Bickett said, they are unable to get a feel if a person is a right fit for their organization.
Being a big, according to Gurgel, is a rewarding opportunity, though.
"It's fun thing to do and it helps people, so I'm really happy to be doing this," Gurgel said. "And every time is exciting (with Rozella) ... I think we really love each other."
Get local news delivered to your inbox!
Subscribe to our Daily Headlines newsletter.