A baby — known as Baby Angel — was found floating in the river eight years ago Thursday in Winona.
The Winona County Sheriff's Department continues to investigate this mysterious case. Sheriff Ron Ganrude said the department is working with "a couple of companies that specialize in DNA testing" to help find answers.
Ganrude said that the department is still searching for information from the public about Baby Angel. The department occasionally receives tips related to the case.
This story was originally published September 6, 2016.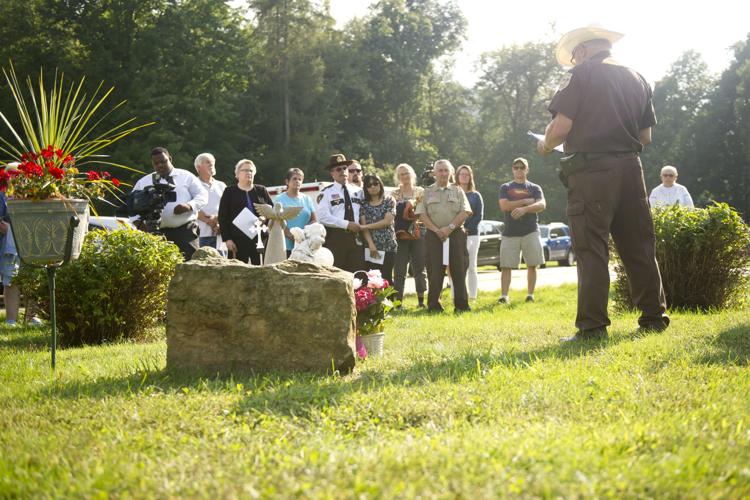 About 2 p.m. Sept. 5, 2011, Winona County Law Enforcement Center dispatch received a call from a family boating about six miles south of Winona near the Pla-Mor Campground.
They said they had driven their boat past what appeared to be a canvas bag floating in the water. They turned back and retrieved the bag, opened it and inside found the 7-pound dead body of a newborn baby girl.
According to the medical examiner, the little girl was two or three days old at the time of her death, and her body had been in the river for less than a day. From evidence gleaned from the baby's body, it is probable the mother did not give birth in a hospital or under medical supervision, most likely without any assistance.
No cause of death was determined.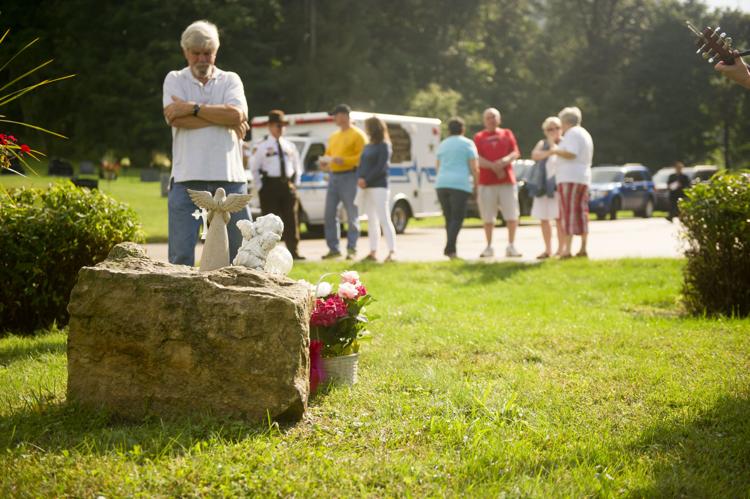 You have free articles remaining.
Several days later, then-Winona County Sheriff Dave Brand called a news conference to make public additional information relating to the child's death in the hope it would lead to identifying the baby and the person or people responsible for her death.
Brand told reporters that the baby was found wrapped in green T-shirt printed with a faced graphic of a slice of bread. The baby was inside two plastic garbage bags inside a cream-colored canvas bag, embroidered in gold with the word "Manzanillo"— a resort town on Mexico's Pacific coast.
Also inside the canvas bag were two 9-inch angel figurines, two porcelain bells decorated with angels and a bracelet with an eye pendant. The figurines inspired investigators to informally christen the child "Angel."
In the ensuing weeks, Brand and law enforcement investigators followed up on innumerable tips, leads and hunches — each one bringing them no closer to identifying the baby and her mother, or explaining how she came to be in the river as Angel's body remained in the custody of the medical examiner.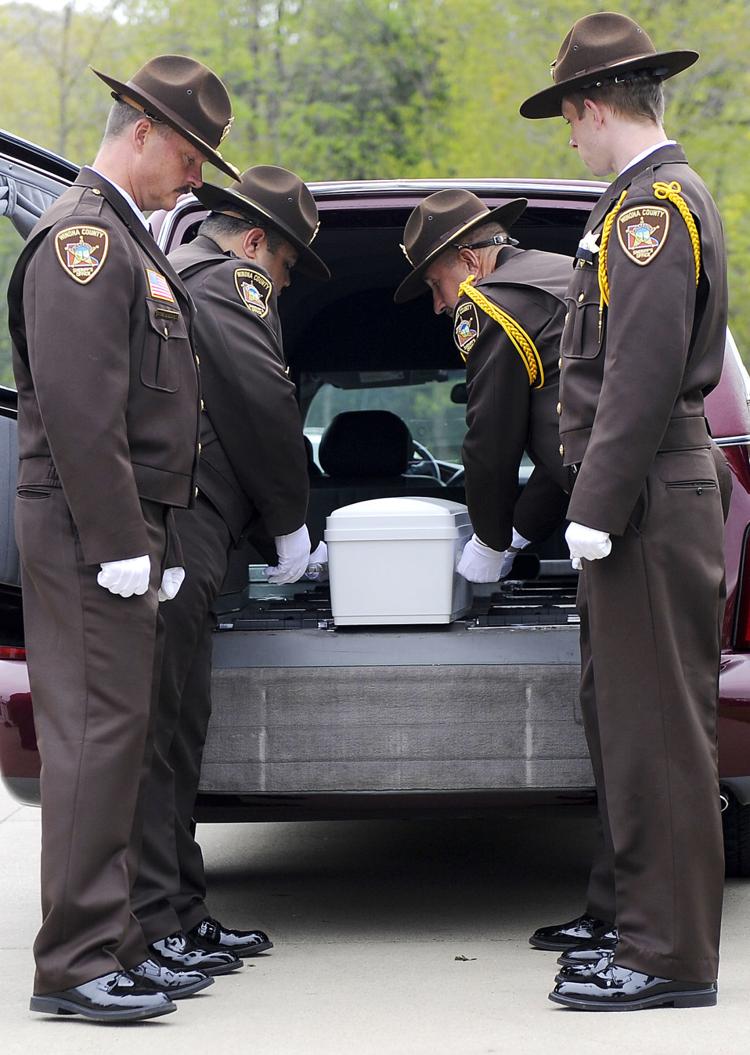 In March 2012, haunted by the case, Brand began making arrangements to give the child a proper burial. On April 7, with the Rev. Lawrence Green officiating, the Sheriff's Honor Guard serving as pallbearers, and more than 150 community members in attendance, Baby Angel was laid to rest in Woodlawn Cemetery.
Baby Angel's death is still an open case, Sheriff Ron Ganrude said. Periodically the department receives a new tip or a fresh lead for investigators to follow up, but so far without success.
Still, Ganrude holds out hope that one day, someone will provide the bit of information needed to put closure to the infant's death.
"Somebody out there knows," he said. "We want them to tell us."