Maya Rao spent a year in the North Dakota oil fields during the recent frac sand boom, interviewing oil executives, American Indians and down-on-their-luck field workers in a desolate landscape resembling an Iraqi war zone.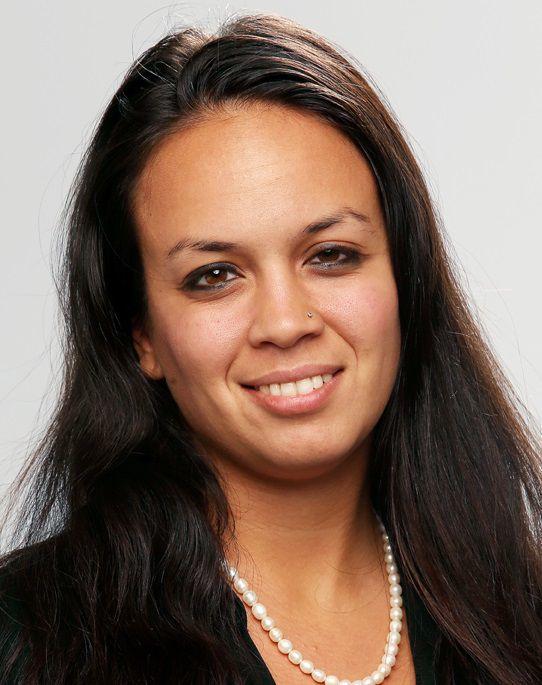 Rao, a reporter for the Star Tribune, wove her interviews and observations into a book, "Great American Outpost," which she'll discuss at 6:30 p.m. Wednesday at Paperbacks and Pieces in Winona.
"I really wanted to do more immersive work ... and this was the perfect candidate for a book," Rao said. "So many reporters would come and go, parachute in and parachute out. I felt like this was a really nuanced, complicated topic, and you had to be there a while before people would open up."
"Great American Outpost" documents how Williston and other small towns in the Bakken Shale formation became overrun by oil workers and their machinery — a great migration that could pass for a modern-day Gold Rush. Fracking, a drilling technique in which a mixture of water and sand is used to extract oil and natural gas, was wildly popular 10 years ago.
People from all over the country flocked to western North Dakota, pulled in by the roar of a booming industry and the promise of six-figure salaries. Others, Rao found out, had deeply personal reasons for packing up their lives and going to work in the fields.
"You ask why they came out there, and they'll say they just wanted to make money or have a new kind of job — a generic response," she said. "But if you really get to know people, they'll tell you something that's less rosy."
One man told Rao that he came to North Dakota because he was a convicted sex offender. Another came because he'd been arrested for DUI and had watched his career fall apart.
Rao got to know these men and dozens more, immersing herself in their rural communities. She worked for a while as a cashier at a truck stop, and she accompanied truckers on long drives through isolated places.
Rao was there, too, when oil prices crashed beginning around 2015, taking the bottom out of a once-thriving industry. In the years since, she said, many of the oil fields have become ghost towns, and many of the apartments — built specifically for the new workers — have grown desperate for tenants.
"I originally saw this as a hopeful and inspiring story, and while there are threads of that, I didn't expect everything to fall so fast," Rao said. "During the period when oil prices were falling, I think some reporters got bored with the story. A lot of the book does cover … the mistakes and missteps and how they were playing out. That's part of the story that I don't think was covered as much."
Winona County, after pleas from local environmentalists, became the first Minnesota county to implement a ban on frac sand mining in November 2016.
In North Dakota, however, people feared what would happen if they stood in the way of oil companies, especially in the beginning. It took years, according to Rao, for some to speak up.
"There seems to be more of a culture in Winona and many other parts of the country that is organized environmental activism," she said. "I didn't see much of that in North Dakota. People didn't come out against fracking."