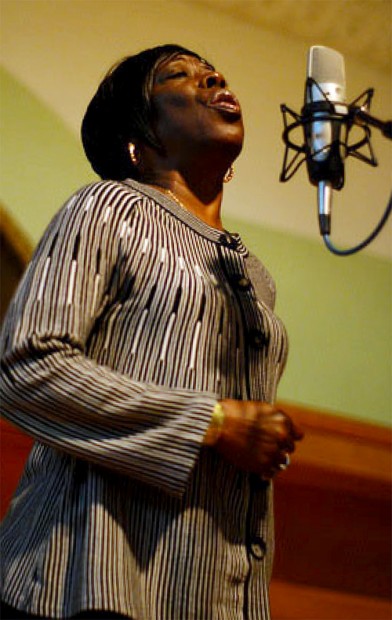 In her long fight for civil rights, Bettie Mae Fikes was jailed for protesting for equal voting rights, present at savage beatings during the Selma to Montgomery marches, and for a time the leader of the Student Nonviolent Coordinating Committee, which challenged segregation.
In all those experiences, music was the tie that bound her and fellow protesters together.
Fikes will bring her story and songs to Winona State University on Tuesday as part of the school's Martin Luther King Jr. Day celebration, which highlights both central figures of the civil rights movement and contributors whose names have been forgotten.
"When you look at Martin Luther King Jr. Day events, they are always celebrating Dr. King," said Alex Hines, WSU's director of inclusion and diversity. "But there were other people involved as well."
Fikes was born in 1946, and growing up in Selma, Ala., she was initially oblivious of the discrimination around her. She was the daughter of a gospel singer and learned to sing at 4. As she traveled with her mother to perform, Fikes soon saw the ways people were treated differently, depending on the color of their skin. She knew something wasn't right. But it wasn't until her mother's death in 1956 when she began to fully grasp the extent of the racism in the South.
Following her mother's death, Fikes stayed with family members in Detroit and Los Angeles, then moved back to Selma. The transition to a segregated community was "culture shock," Fikes said, and forced her to begin confronting the realities of the inequalities.
"When I learned I had a choice, I had to find a way to make it possible," she said.
Fikes soon joined the Student Nonviolent Coordinating Committee, a group of students committed to racial equality and part of the Freedom Riders. She participated in sit-ins and protests and learned self-defense. She regularly witnessed brutalities.
"The movement gave me compassion for others," she said. "It changed my life."
Fikes became student leader of the committee and joined the group's Freedom Singers, using her passion to raise awareness and money for the movement's cause. She was arrested, jailed and often in the middle of life-threatening situations. Still, she continued to fight.
In many ways, she still fights today as she speaks-and sings-to communities about civil rights. She has performed with Bob Dylan, Joe Turner and Albert King, and has spoken at universities, churches and festivals across the United States and Canada.
"What we've done is being forgotten in many ways," she said. "Who would have thought I would still be going out passing a message people talked about 50 years ago?"
Today, as she did a half-century ago, Fikes continues to use the power of music to teach, to unite.
"Throughout history there has always been music," she said. "I use singing as a spirit force to keep history alive."
Be the first to know
Get local news delivered to your inbox!