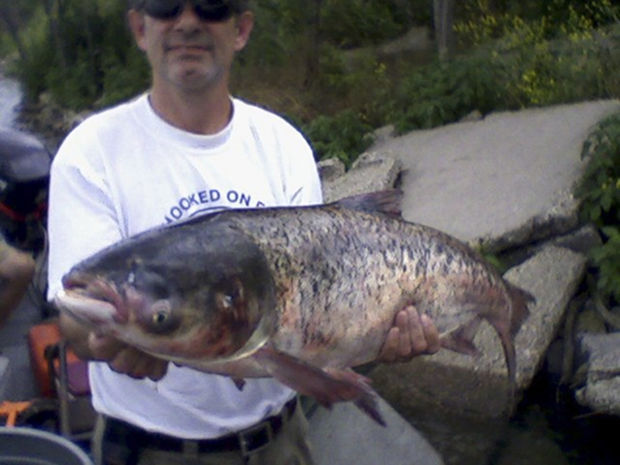 University of Minnesota researchers have secured funding to install underwater speakers on Lock and Dam No. 8 near Genoa, Wis., for a multi-year experiment to combat the spread of invasive carp in the upper Mississippi River.
Thanks to a combination of private donations and existing state funds re-purposed by the Legislative-Citizen Commission on Minnesota Resources, the Minnesota Aquatic Invasive Species Research Center now has $75,000 in place to install five transducers that will emit sound frequencies known to repel invasive carp.
Pending final approval from the U.S. Army Corps of Engineers, work is expected to begin this month, and the system could be operational as soon as July 1, MAISRC associate director Becca Nash said.
"I don't think a project like this has ever been done before," she said.
The transducers have been ordered, but MAISRC needs to hire an electrician and divers to complete the underwater installation on the lock and dam's chamber door. When the system is up and running, researchers hope to pinpoint the type of sound that best works to repel carp with a minimal impact on native species.
"We haven't found the perfect sound deterrent yet," Nash said. "The research is going to take some time."
University of Minnesota researcher Peter Sorensen began soliciting private donations to fast-track the project in April after federal scientists discovered what they believed to be mature Asian carp eggs near Lynxville, Wis.
A genetic analysis in May revealed that the eggs actually belonged to a native North American species, but Sorensen said it's still important to take action to protect the Mississippi.
Asian carp have been caught near the mouth of the St. Croix River and as far upstream as Pool 6 near Winona, and the invasive species has already established populations in southeast Iowa.
Sorensen emphasized that the project is "not a permanent modification" to the lock and dam and will not disrupt river traffic or native fish populations.
"The native fish are just as important to me as keeping the Asian carp back," Sorensen said. "I'm doing this for the river and the fish."