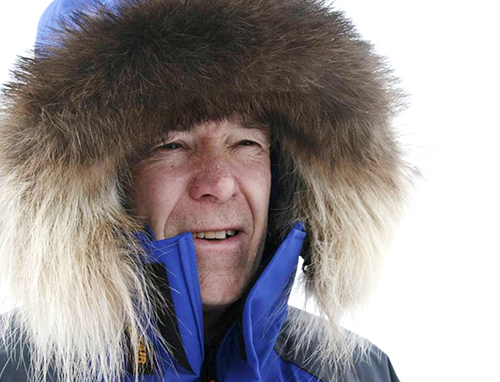 Will Steger remembers exactly when he came face to face with climate change.
The Minnesotan and polar explorer saw the Larsen A and Larsen B iceshelves disintegrate in 1995 and 2002 — just 10 years after his international expedition crossed the 300-mile expanse of ice.
"That was my wake-up call, that was my call to action," Steger said. "Never in my wildest dreams did I think something like that could happen."
Tonight, Steger and J. Drake Hamilton, science policy director
at Fresh Energy — a Minnesota-based clean-energy advocacy organization — will be the featured guests of a public forum at Winona State University. The forum will showcase Steger's first-hand accounts on the effects of climate change and Hamilton discussing Minnesota's role in building a clean-energy future.
WSU geoscience professor Toby Dogwiler said attention from climate change has drifted away the past year, which was the biggest reason he invited Steger and Hamilton to speak on campus.
"I think it is an important issue," Dogwiler said. "Arctic ice has melted back the furthest it has in recorded history and this year was the warmest on record. We just have so much going on related to climate change, and I wanted to get the students talking about that."
From the summer drought to the devastation left by hurricane Sandy, Hamilton said climate change's effects are becoming more pronounced, pointing to the recent examples of summer drought in the Midwset and the devastation Hurricane Sandy wrought on the east coast.
Southern Minnesota has been hit by 1,000-year floods three times in the past 10 years, Hamilton said.
"Many parts of Minnesota are now in historic droughts," she said. "Now we're starting to see that extreme weather that scientists tell us is going to happen more and more with global warming."
Hamilton will talk about Minnesota's role as a leader in renewable energy, and how the state can move forward in the future. For example, Minnesota is the fourth-largest producer of wind energy in the country, she said.
The ultimate goal is to reduce carbon pollution by 80 percent by 2050, which Hamilton said would take serious action on part of the state and its residents. WSU is on board: Former president Judith Ramaley signed the American Colleges and University Presidents' climate commitment in 2007, promising to make the university carbon-neutral by 2050.
Steger argues a change in energy production would have a positive economic impact as well as an environmental one. Minnesota spends $20 billion a year on fossil fuel energy, he said.
"The majority of that goes outside the state to foreign countries and big corporations," he said. "We don't see the benefit of that investment."
Both Steger and Hamilton said a clean-energy future faces many challenges. As does work addressing climate change.
But it's worth it, they argue.
"We have a major problem here, but we also have solutions," Steger said. "In order to get those solutions we really have to work as a community."