MINNEISKA — When it comes to finding rural bars that serve as a town's community center, Buck's Bar may be the golden standard.
At first glance, it may just appear to be a regular bar and grill — a space for residents to rent for birthday parties and family gatherings.
But it's also a place that opens early specifically for retired folks to drink coffee and play cards.
And it's the town's bomb shelter.
And the recycling center.
And even where the city council meets for official government meetings.
"Talk about community center," Buck's Bar owner Jeanne Benike laughed. "The city board has no where else to meet."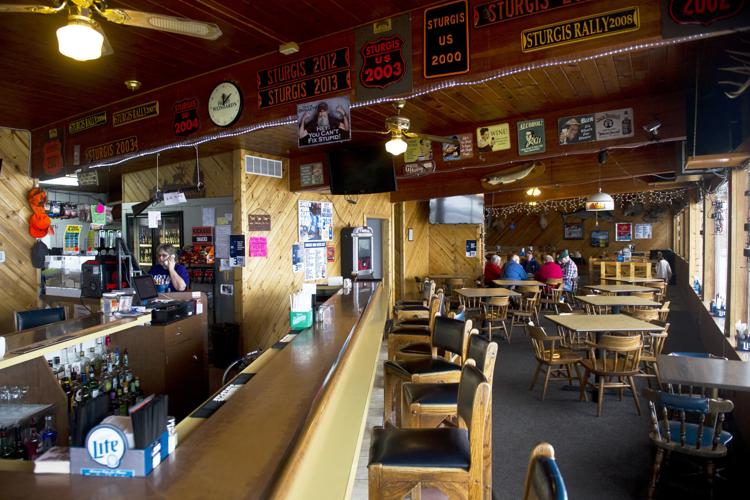 Up on the wall next to a lottery ticket dispenser is a number of public notices — like the approved tax rate and the city's financial report for the town of about 100.
"It's definitely a place for the community," Cheryl Nymann said, a minister for a number of area churches. "The rural people come in. It's kind of like a corral."
DRESBACH — On a Thursday night in January at Pete's Bar, more than 40 patrons laughed, conve…
And it seems that almost everyone who steps into the bar knows each other or is somehow related.
On a cloudy, cold Tuesday morning after a recent snowstorm, Nymann weaved her way through tables full of silver-haired card players who were well into their games of Sheepshead or Schafkopf and found an open seat next to her dad.
Everett Johnson, 84 years old, was grinning from ear to ear as he laid down a card and then grabbed the pile in the middle of the table with a big sweeping motion. Johnson said he's been coming to the bar to play cards for about 10 years — although that was immediately disputed. His sister and daughter stepped forward with a laugh saying it's been closer to 30.
You have free articles remaining.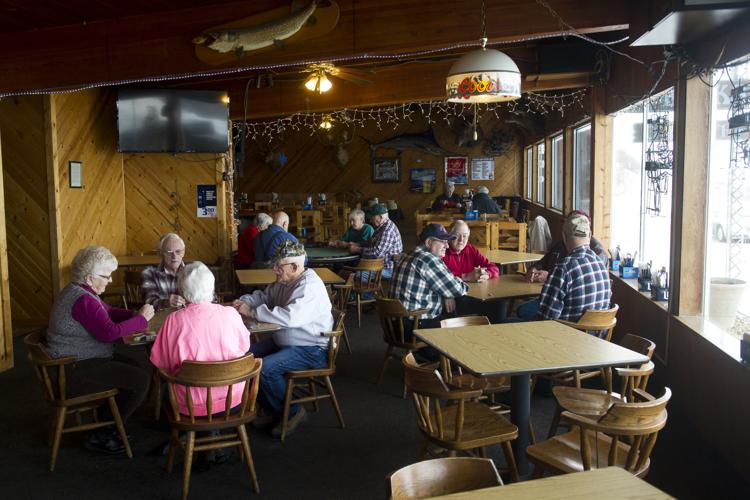 By 1:30 p.m., the tabled area inside the bar was packed with people, but not everyone was playing cards. Some stood behind players peeking at cards and others stood in small circles laughing as they conversed with whoever was standing nearby.
After finishing a game and letting someone else take a turn, 69-year-old Gary Johnson got up to stretch his legs. Johnson said if the bar wasn't there, the group of card players would likely scatter and he wouldn't have the chance to pursue one of his favorite hobbies — all while seeing his family. Just as he said that, more people walked through the door.
"Every one of them that walked in I'm related to," he said with a laugh.
STOCKTON — Wearing a green camouflage dress with a shawl gently draped over her shoulders, S…
Benike said it's become an important part of people's lives to come and play cards. It's given them a community and place to connect with others.
"These people will show up no matter the weather," she said. "This is what they structure their week around."
It's not profitable to open just for coffee, cards, and a few lunch orders, but Benike said it's not about the money.
"Everything I do, I do for the community," she said.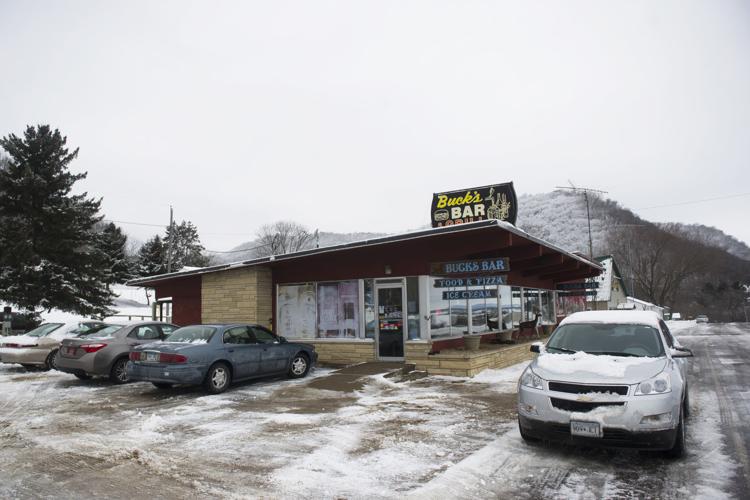 Beyond hosting cards and town services like recycling and council meetings, Buck's Bar also hosts yearly Christmas parties, Valentine's Day parties and other gatherings. Acting almost like a proud mother showing off her kids, Benike disappeared from behind the bar and reappeared a few moments later with about a three-inch stack of photos of the community that the bar has helped foster. Flipping through photos filled with gleaming faces, Benike reminisced about the parties. One of her favorites is the Valentine's Day parties. Benike hands every woman a rose and takes their picture. The next time she sees them, Benike gives them a printed copy of the photo.
"Our family even does our gatherings here," she said in her fast-paced voice. "We do Thanksgiving here. And if anybody comes in we just feed them, too."
Benike said she's passionate about giving the rural residents fun things to do close to their home. It's a job she has fun with and knows makes a difference.
"Rural bars are what keep communities together," she said. "No one is ever a stranger here."