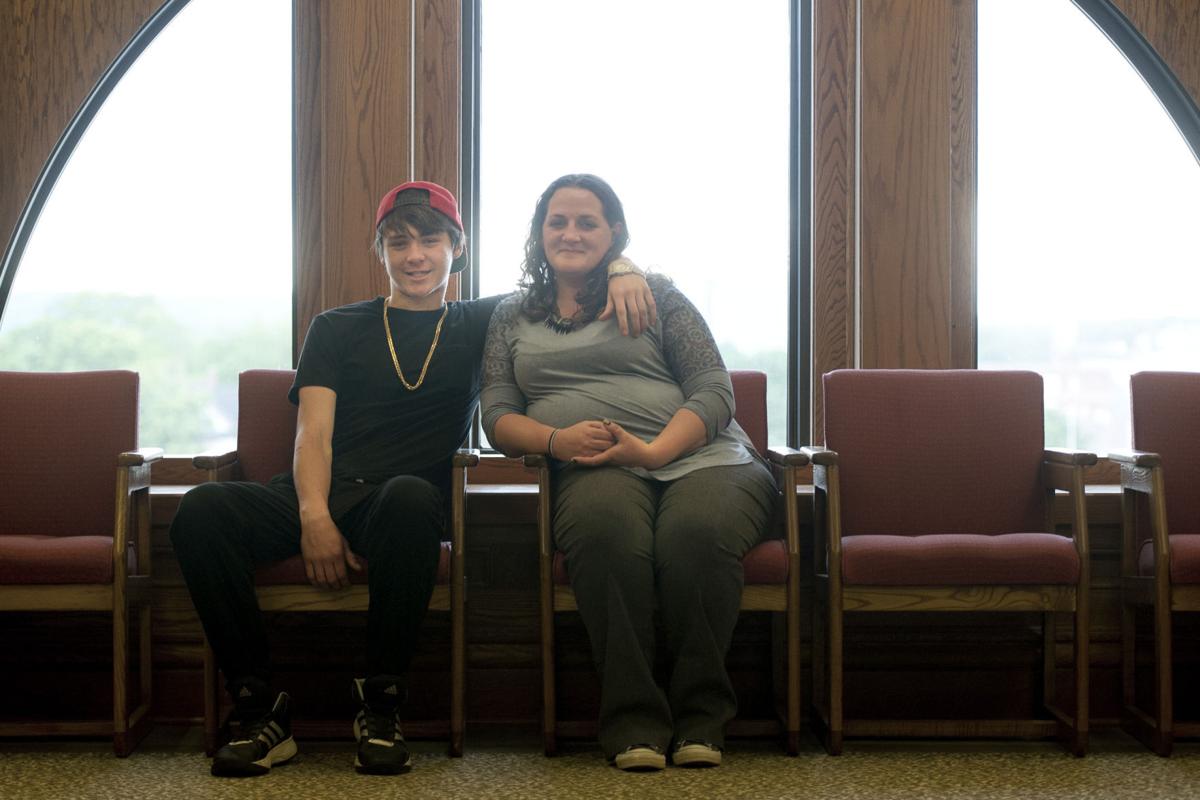 Zarna Polus can finally say that she held it together, that she didn't fall down or screw up.
The 37-year-old mother of two graduated from Winona County Drug Court on Tuesday, celebrating the end of her unusually long stint — two-and-a-half years — in a program she once thought she would never complete.
"I finally proved that I'm serious about this," said Polus, who has struggled with addiction since she was 19. "No more lies. No more manipulating. No more hiding the truth."
Polus spent twice as much time in drug court as most other offenders, relapsing twice and having to retrace the steps of her recovery.
"It wasn't a walk in the park," she said.
A treatment-based alternative to lock-and-key punishments, drug court at first overwhelmed Polus, who entered the program to avoid prison.
Like so many others, she had formed an addiction to prescription painkillers and moved on to increasingly stronger drugs.
Through her 20s and early 30s, she went to jail a few times but mostly avoided serious consequences.
Then, in the summer of 2014, police raided the house where she lived with her son. They gathered enough evidence to put her away for a while, and faced with that, Polus started down her path through drug court.
"At least at first," she said, "I didn't think I would make it through."
In the beginning, she met with a judge every week and submitted to a drug test nearly every day.
She racked up community service hours and eventually looked into job opportunities.
There was also the matter of her family, of earning back the trust of people she cared about. Only Ethen Infield, her son, remained by her side at even her darkest moments.
"She tested my patience — I'm not going to lie," said Ethen, 14. After her most recent relapse almost two years ago, "I told her, 'If you mess up one more time, that's going to be it. I'm going to be an adult soon. I can't have all of this stress on me.' "
Polus lost almost everything after the raid — the roof over her head, her belongings. But no matter where she was, no matter where drug court had placed her, Ethen would find a phone number and call his mother.
"He would call every morning," she said. "Or I would call him. Then, we would always call to say good night, and he would tell me about his day.
"He hated the using mom, the mom that was high all the time. But he was always right there."
After the raid, Ethen moved in with his grandmother. He still lives there, even as his mother nears two years of sobriety, because the courts have barred them from living together.
When Polus used to do drugs, Ethen would keep an eye on her. He was young, he said, but knew enough to care for his mother, to guard against a potential overdose.
All the while, he watched her example.
"Those heavy-duty drugs can mess up your life," he said. "I've never tried them, never will."
Polus turned a corner in her recovery when she came to a similar realization — that her mistakes had consequences, that she was hurting her family every time she went chasing a high.
She is lucky, she said, to have reclaimed almost everything.
A job and a place to live.
The only thing she can't seem to recover is her second child, her daughter. According to Polus, the girl is living with her father, and the two want little to do with Polus, sober or not.
"She's one thing I'll probably never get back," she said.
The loss of one child has convinced Polus to hold her remaining child just a bit tighter.
She no longer fears a relapse, she said, because she cares so much about him, about her new life. She knows that, if she starts using again, her second fall will be even greater.
"There's so much," she said, "I never, ever want to lose."