Where other charter schools have failed, Bluffview Montessori is thriving.
Founded in 1993, Bluffview was the second charter school and the first Montessori charter school to open in the United States.
And while charters across the country are closing their doors at a rate of 5 to 10 percent each year, Bluffview has managed to stay ahead of the curve in both academics and social-emotional programming — all while keeping its classrooms full.
"I think it's our mission and our philosophy, and the fact that we have a lot of top-notch teachers," said Henry Schantzen, Bluffview's head of schools. "You can have the philosophy and the pedagogy, but it comes down to your human capital to make it work. Parents today want their kids to be independent learners, and that's what we help kids become."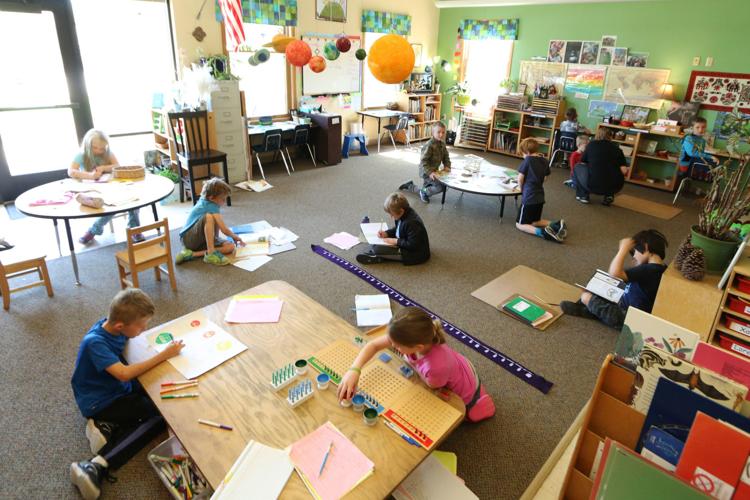 Schantzen has three kids — 10, 8 and 4 — who attend the K-8 Bluffview school on Gilmore Avenue.
In explaining Montessori education, which is intended to give students more freedom and hands-on opportunities than you'd find in a traditional classroom, Schantzen offers his 8-year-old son, Will, as an example.
After finishing their core subjects, Will and one of his friends like to write and illustrate books. They recently finished "The Seven Heroes," a 53-page adventure story with a cast of characters that includes a lion, a tiger and a honey badger. The pair even drew a Caldecott Medal — a national picture book award — in the bottom-right corner of the front cover.
In explaining how this type of education translates outside the walls of a classroom, Schantzen offers another flesh-and-blood example.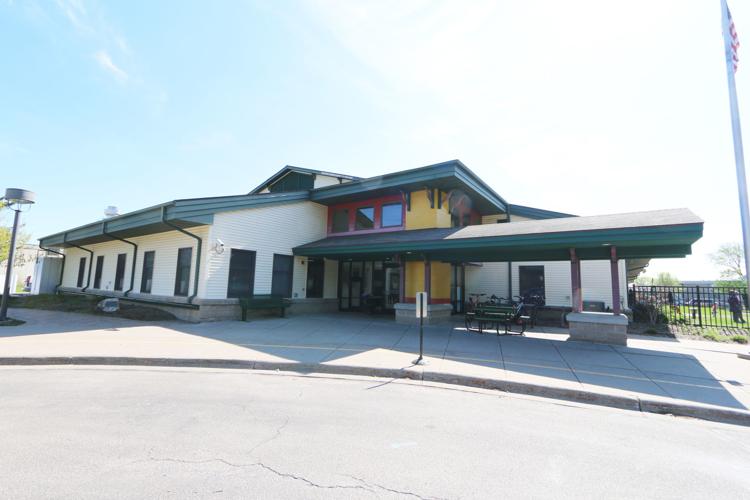 His 10-year-old daughter, Ella, developed a sense of curiosity and a love of reading while in school, and now, at home, she's known to burn though biographies as if they're picture books.
"She just loves them," Schantzen said. "She knows more about a lot of topics than I do."
As a parent and an administrator, Schantzen sees Bluffview in both the big picture and the small picture. He understands why the school works in an abstract and theoretical sense, and he understands why it works for his kids.
Naturally, among the public, there are misconceptions about Bluffview.
Schantzen said many have the impression that Bluffview has little to no structure, that teachers and students are free to do as they please. But while the school does give students more personal choice, it's measured by the same tests and standards as every other public school in the state.
That, according to Schantzen, is another common misconception: Bluffview is a public — not a private — school.
"There are a lot of people who aren't sure how charter schools work," he said. "They don't understand that we're a public school, a choice school just like Jefferson or Madison."
As a charter school, Bluffview does face a distinct set of disadvantages.
Relative to public schools, it will always struggle to pay teachers a competitive salary.
And though Bluffview is authorized by Winona Area Public Schools, it cannot receive any money from the district or its voters. If Bluffview wants to build a new classroom, for instance, or buy new technology, it can only do so with fundraising dollars, which can be hard to come by.
Schantzen said the school is saving up for a new gym and art room. In the next few years, he also wants staff to take a year's worth of classes focusing on the Montessori philosophy.
Running a materials-based school like Bluffview can be expensive and stressful on the people in charge. But Schantzen said that, every now and then, the state of Minnesota will release new standards or guidelines that reflect the work Bluffview is already doing, giving the school and its mission further validation.
"The whole charter school movement was built on innovation and teacher empowerment," he said. "It's our job to find what works and what doesn't."
"You can have the philosophy and the pedagogy, but it comes down to your human capital to make it work. Parents today want their kids to be independent learners, and that's what we help kids become." Henry Schantzen, Bluffview head of school