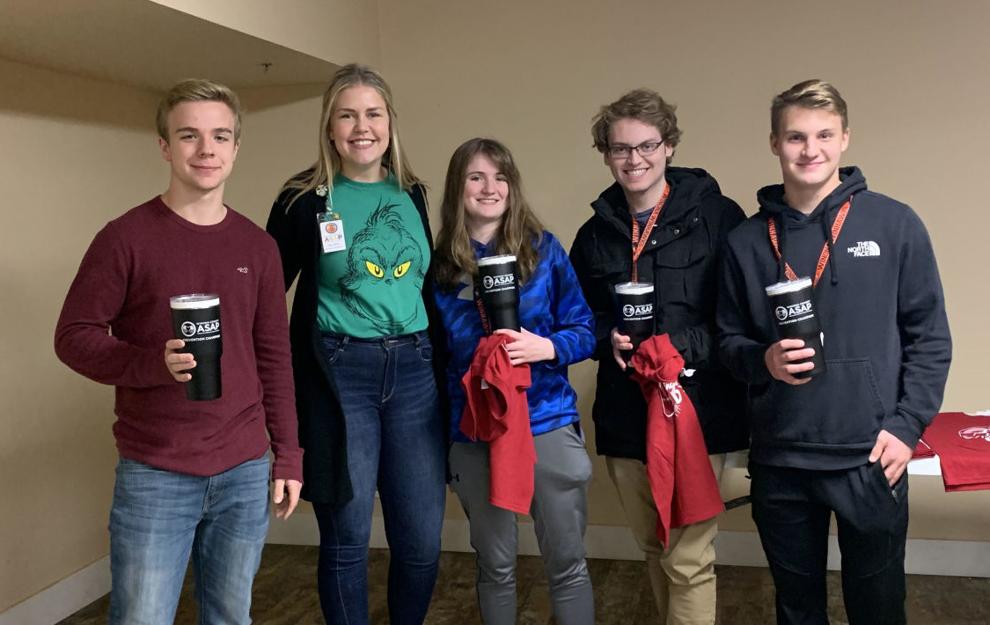 Four Winona Senior High School students were recognized Monday for their work on a marketing campaign for Winona County ASAP on the dangers of vaping.
Brandon Scott, Nicole Miller, Cooper Hancock and Colton Beier were honored during Winona County ASAP's year-end celebration at Nate & Ally's Frozen Treat Creations.
The Tech Nest is a student group that helps the WSHS community with technology issues.
It also livestreams Winona Area Public Schools athletic events, music concerts, public meetings and more in addition to producing other video and audio projects, such as the Hawk Now web series.
Winona County Alliance for Substance Abuse Prevention is a coalition of community members devoted to cultivating a drug-free culture for children and teens in the Winona area.