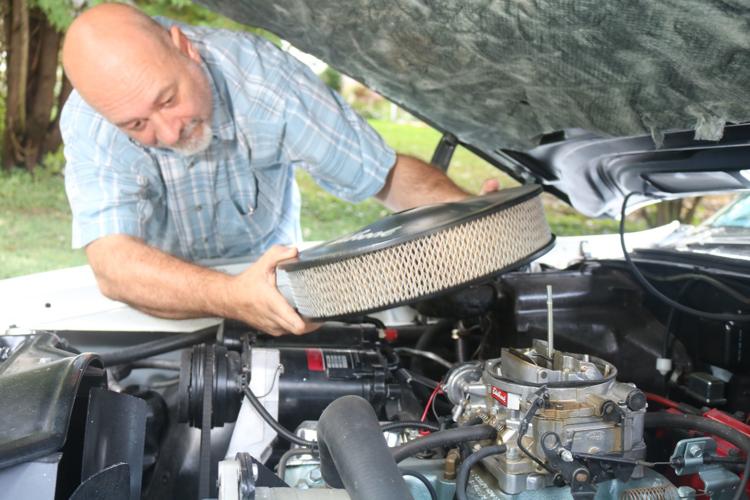 Pastor Dan Cravillion might look like your typical pastor as he edges his nondescript, steel gray minivan out of the parking lot at La Crescent Free Church. But once he reaches home, he dispels any stereotypes regarding minivan drivers.
As his garage door slowly opens, the throaty bark from a massive 400-cubic-inch engine suddenly erupts. Fed by a four-barrel Edelbrock carburetor, the fully restored 1968 GTO settles into a rhythmic thub, thub, thub.
Cravillion backs the machine out into the brilliant sunshine and shifts into neutral. With a tromp on the accelerator, the dual chrome exhausts thunder. "She goes!" he yells with a grin as wide as its tires. It's an unusual car, but then again, Cravillion is an unusual pastor. And the two share an almost symbiotic relationship.
"The car reminds me of what God did in my life," Cravillion says. Like a car in restoration, the first thing you do is break it down, he says. "God did that with me. Broken down, no one wanted me, but through faith in Christ, I've been restored like the car."
Although the GTO's restoration process began nearly eight years ago, Cravillion's began, he says, when at the age of 18 he was kicked out of a church because of his lifestyle. "I was religious, but wasn't a Christian," he said. "God allowed stuff to pile up and I realized I needed help … not just for this life but for eternity."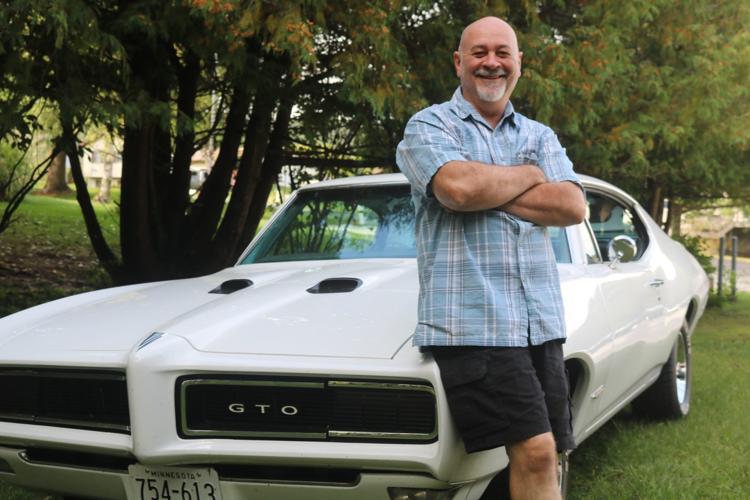 Change came slowly, but three years later God got his attention. "One night I got tired of trying to find my happiness in things. I fell to my knees and followed through with what I knew was right," he said.
Cravillion then moved to Virginia Beach, Virginia, and worked several years as an HVAC technician until he received an offer in 1984 to serve as a church youth pastor back in the La Crosse area.
After a three-year introduction to ministry, he started Crossfire in 1988. Located on La Crosse's Main Street, Crossfire's purpose is to acquaint at-risk youth with the truth-claims of Christ. "The kids there — like me — were messed up," he said. "They generally don't go to church."
So Cravillion took the message of life-restoration to them. During its heyday, the center often drew more than 260 kids on a Friday night.
You have free articles remaining.
Register for more free articles
Stay logged in to skip the surveys
After nearly a decade of ministry at Crossfire, Cravillion moved on to First Free Church in Onalaska where he served as youth pastor for eight years. He's been senior pastor at La Crescent Free Church for the past 15 years.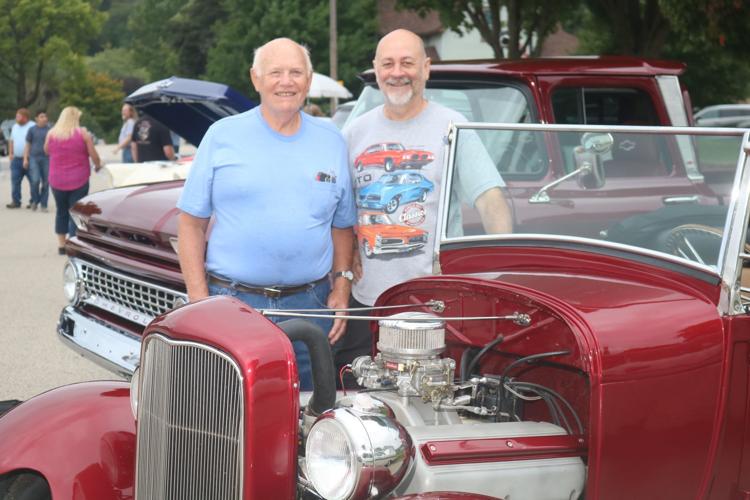 Some things never change
Although Cravillion went through a spiritual transition, his teenage passion for classic cars has lingered throughout his life. In fact, he remembers the night in Green Bay when he became a confirmed classic car aficionado. He was riding in his friend's 1958 Chevy Impala and wound up at a drive-in movie theater showing the film, "American Graffiti."
"Everybody there brought muscle cars," he recalled. "Guys were sitting on hoods and drinking sodas. Others were milling around looking at the cars. Then during the racing scene in the movie, everybody started their engines." Cravillion remembers a blue exhaust cloud settling over the theater. "As soon as the movie was done, everybody was out drag racing," he said, grinning.
By unofficial tally, Cravillion has owned more than a dozen classic cars including the coveted 1959 Thunderbird convertible. His mentor in the GTO project was John Schuldt, owner of Schuldt's garage on Pine Creek Road for 35 years.
Schuldt was immediately smitten when Cravillion approached him with the project. "It was a beautiful project to do," Schuldt said. "I wanted to be a part of it."
Schuldt rebuilt the engine and transmission and Cravillion restored body. "From when I first saw it, it's really come along," Schuldt said.
Schuldt organized the first classic car show in La Crescent 22 years ago with three cars, two motorcycles and a tractor. For the past five years, Cravillion has joined him as co-organizer. Cravillion typically takes vacation the week before Applefest, primping the GTO and working with Schuldt to coordinate the classic car show.
Cravillion is somewhat of an anomaly in the classic car world. While many owners trailer their cars to shows, he's restored his car for a reason. He often just hits the open road and drives. He says other owners have become angry with him for piling on the mileage. "They want to hang me for it!" he laughs. "I say, let's just drive it and have fun."
Likewise, Cravillion's personal restoration had a result of its own; a lifetime of ministry. "It's funny, how God's got a sense of humor," he says smiling. "A guy who gets kicked out of church is now a pastor."