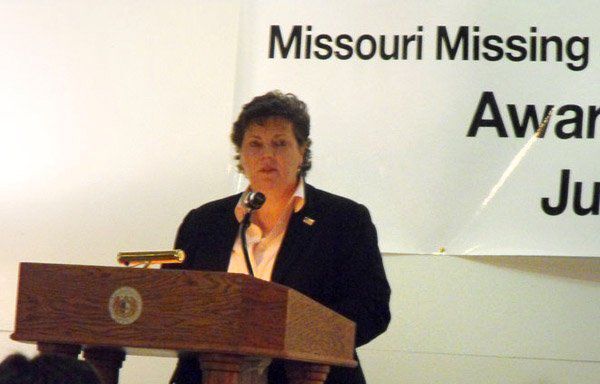 Special Agent Lynn Willett was the polygraph examiner for the FBI office in St. Louis, a pro at asking questions and watching for pens dancing on graph paper to show signs of deception.
But her instincts were the only lie-detector in the back seat of an FBI car 10 years ago Thursday, when subtleties in an interview of Michael Devlin raised red flags. Before they got back out, she had coaxed him to confess that he had two kidnapped teenagers at home.
Shortly later, Willett was the first rescuer through the door of Devlin's apartment in Kirkwood, freeing Ben Ownby, 13, held for four days, and Shawn Hornbeck, 15, held for four years.
She expects to mark the 10th anniversary Thursday the same way as the previous nine: over lunch with colleagues. Three agents on the case still live in the area; she typically trades emails with some of the others.
"It impacts each and every one of us," she said in an interview Wednesday. "It is a significant day for all of us."
The boys have grown up and moved on. Willett attended Ben's Eagle Scout ceremony. She said she replied to a 2014 tweet from Shawn but never got a reply.
Willett, now 57, retired from the FBI in 2010 after 24 years and works as a consultant for the National Geospatial-Intelligence Agency in St. Louis.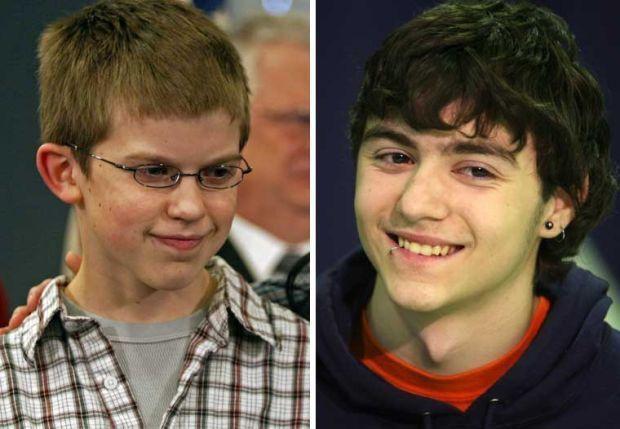 On Jan. 12, 2007, she and Special Agent Tina Kinney were assigned to check the latest of many tips about white pickups resembling one seen near Ben's abduction. This lead would take them to the Imo's pizza restaurant in downtown Kirkwood to talk to Devlin, a manager, who owned the truck.
Willett figured it would lead to a quick lunch afterward, not an arrest.
The FBI agents met six detectives from a task force on the case, and they got into the busy lunch-crowd line. Willett thought it odd that Devlin would not make eye contact.
'Spidey-senses' went up
"He glanced up once and then he didn't look at all," she said. "That's my first clue. My Spidey-senses were up, almost immediately."
The agents asked for permission to search his truck, and he calmly gave it. A forensic team took a look at the tires.
When it started to rain, Willett suggested Devlin take shelter with the agents in their unmarked car. Kinney took the front; Willett joined Devlin in the back.
"We sat and spoke for quite a while," Willett said. "I had a sense very early on, based on the way he was answering questions, that it wasn't quite adding up." They talked for several hours.
Her focus was on Ben, but Devlin kept mentioning a godson named Shawn.
"We would talk about a lot of nonsignificant things, and then, once I would steer the conversation back, our focus was on Ben," Willett said. "We were sitting in the back seat, he was turned to look at me and I was turned to look at him. Looking at the side of his neck, I could see the pulse quicken, I could see a physiological change, when we would talk about the abduction."
A 'bad person'
When Willett told him that tire tracks at the kidnap scene could be the key in solving the case, Devlin cracked. His head down, he told her he was a "bad person." He confessed that the teen he called his godson was really the missing Shawn.
"I don't remember his exact words, but he realized the time had come," Willett said. "He said, 'I have Shawn.' I said, 'Take us to him.'"
Devlin said he had Ben, too.
The other officers had moved on, so Kinney called for backup at the apartment. Willett searched Devlin and put him in handcuffs.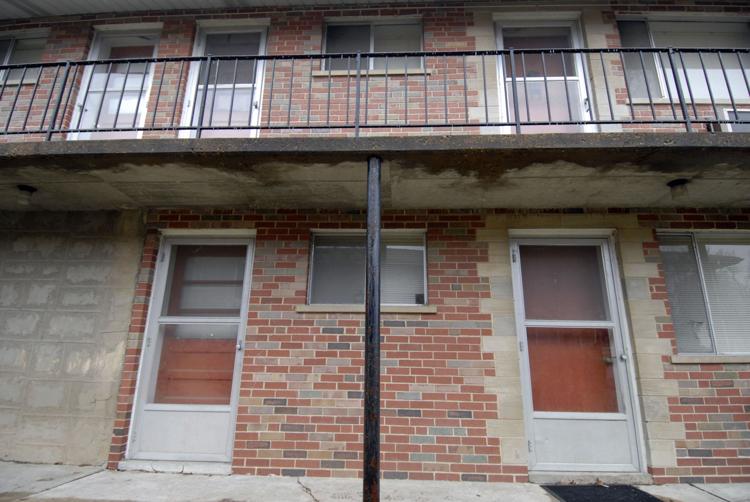 She decided it would be best for Devlin to open the apartment door, explaining, "I don't know what Shawn's disposition is. I wouldn't want him to hurt Ben."
Devlin unlocked the door, pushed the door open a few inches and announced, "The police are here." Then he backed out, as instructed. Willett was the first in.
"Shawn and Ben are playing video games," she said. "They are looking right at us. Ben in a chair. Shawn on the couch. Ben just shot up and was in that fight-or-flight [mode]. He runs right into me. I stopped him and said, 'You're safe. You're with the FBI, and you're safe.'"
"I put my hands on his shoulders. I was looking at him saying, 'You're safe.'"
Two stunned boys
Willett didn't hug him. Being unsure of how Shawn might react, she said, "I'm in operational mode here and I still have a situation that could go south in less than a second. Blankets on a couch. There could be a gun in there."
Kinney told Shawn, "Put your hands where we can see them."
Ben and Shawn were stunned, Willett said. Neither boy said a word.
In the years since, she kept tabs on Ben, who invited her and other agents to the Scout ceremony several years ago. "He's just doing so well," she said. "I don't try to maintain contacts because, as much as I was a significant person in Ben's life that day, I'm also a significant reminder of bad stuff too."
Willett has had no contact with Shawn, although she ran into his parents at a panel on missing and exploited children. Two years ago, someone mentioned to her that Shawn had referenced her on social media. A newcomer to Twitter, she responded to him with her first — and only—tweet.
@shawn_hornbeck Today will always have great meaning for me and my team. Our only wish would have been to help you sooner.

— Lynn Willett (@lynnwillett9) January 13, 2015
Willett, once described by a prosecutor as a "soccer mom" type, really was one, with a daughter, 6, playing in a county league at the time of the high-profile arrest.
She is reluctant to talk about that day, explaining, "I want the story to be theirs to tell. I'm an important cog in it, but it's a personal thing for each boy and their family. It's their story to tell."
More important, she said, was that, "The FBI and the local law enforcement were such a well-oiled machine, and we worked so well together. The public needs to know that."
Kim Bell • 314-340-8115
@kbellpd on Twitter