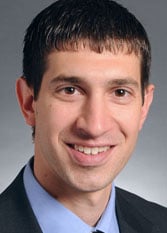 Residents of Minnesota's 28th District are planning to confront Sen. Jeremy Miller with their displeasure over his vote against a requirement to keep frac sand mines at least a mile away from trout streams.
The group, which includes local residents and members of the Land Stewardship Project, plans to depart from City Hall at about 9 a.m. today with a large postcard to present to Miller at the state Capitol.
"Hundreds of citizens as well as county, city and township officials have clearly and strongly asked for strong state regulations of the frac sand industry," reads a message that will be displayed on the postcard. "You have not listened."
Sen. Matt Schmit, DFL-Red Wing, introduced legislation that would place a ban on frac sand mines operating within a mile of any trout stream or within 25 feet of a water table, but it was defeated in the Senate finance committee last week with Miller, a Republican, casting a dissenting vote. Schmit said he plans to re-introduce the proposal once the omnibus game and fish bill heads to the Senate floor.
Miller said he supports a setback requirement but that choosing a one-size-fits-all regulation isn't the answer.
"We don't know if one mile, two miles or 500 feet is the proper distance," Miller said in a statement. "Rather than simply picking a number for the sake of having a minimum standard, let's make sure we work with experts and look at the research and science before passing new laws."