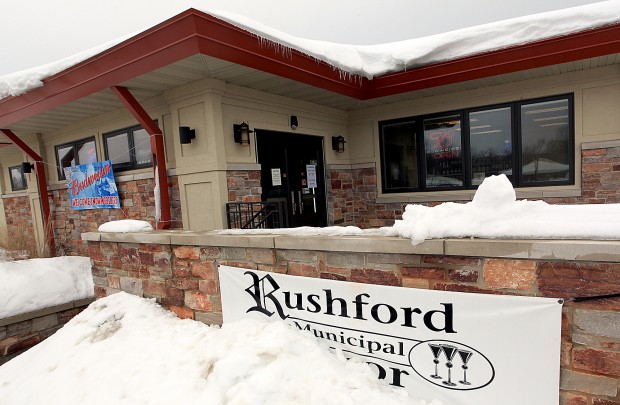 Rushford's municipal liquor store will stay dark.
About 56 percent of voters — a 352-277 margin — decided Tuesday night to keep the store closed, according to unofficial results, a vote that aligned with the Rushford City Council's wishes.
The road to the vote has been long.
The council voted in May to give the store 60 days to show it could operate without losing money. Two weeks later, it voted to close the store effective June 1.
The council was presented a petition with more than 100 signatures in late June asking that the decision be added to the general election ballot.
The council hasn't formally discussed plans for the building, but City Administrator Steve Sarvi has said a decision will need to be reached soon.
Informal ideas have included relocating the Rushford City Hall to the building, or retaining ownership and leasing the space to a business.
The city could also sell the store, but Sarvi said $800,000 in FEMA flood relief would then need to be repaid. The city received the money when the original municipal liquor store building was ruined in the 2007 flood.
Sarvi has said the flood was likely a major factor in the store's demise. The "muni" needed to be relocated due to flood damage, and buyers' habits may have changed.
The store lost $70,000 in 2009. Only two municipal liquor stores in Minnesota lost more money that year, according to state data.
Incumbents return to serve as mayor, council member
The City of Rushford's council chambers will contain some familiar faces for at least two more years.
Incumbent Mayor Chris Hallum and Council Member Robert Dahl easily won re-election bids Tuesday.
The pair is joined by a new face — Roger Colbenson. He will take over the seat vacated by Ted Roberton, who opted not to run for re-election this year.
Hallum defeated challenger Jim Wolter in the mayoral race, receiving 419 votes to Wolter's 230, according to unofficial results.
"I want to thank the voters of the City of Rushford for having faith in me," Hallum said Tuesday night.
Hallum has been mayor since 2009, while Wolter is currently the president of the Rushford Economic Development Authority. Wolter also served as a council member in 2009 but was defeated in his bid for re-election two years ago.
Dahl received the most votes among council candidates, with 388. Colbenson received 374. Challengers Val Gaddis and Les Ladewig earned 276 and 174, respectively.
Be the first to know
Get local news delivered to your inbox!