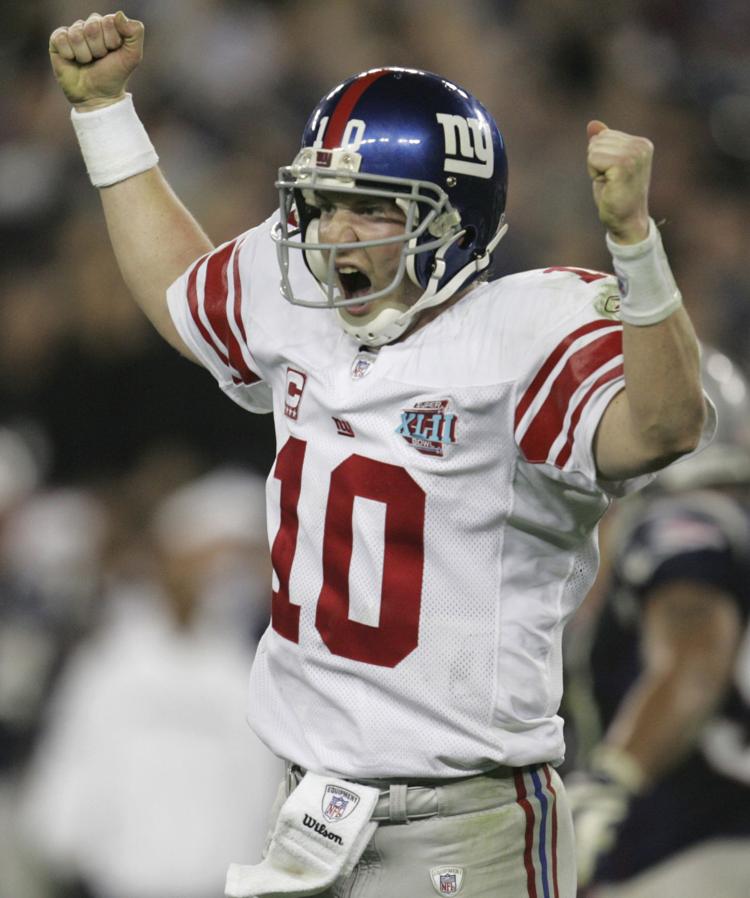 Coughlin and the Giants were in position to win another Super Bowl in the 2009 season, winning 11 of their first 12. The season turned when Burress shot himself in the thigh in a New York City nightclub on Nov. 29.  It was the night before New York played Washington, a game Burress was going to miss with a hamstring injury. While they beat the Redskins, the Giants' offense was never the same. New York dropped four of its final five games, including a 23-11 loss to the Eagles in a division playoff game.
The Giants missed the playoffs the next two years, including 2010 when they failed to make it with a 10-6 record. The fourth Super Bowl followed in 2011 when New York squeezed in the postseason with an 9-7 record and again beat the favored Patriots after two postseason road victories.
Hard times followed. The Giants have only made the playoffs once since 2011. Coughlin was fired after the 2015 season. New coach Ben McAdoo got New York to the playoffs in '16 but it lost to Green Bay in the wild-card game after Odell Beckham Jr. and the receivers took an ill-advised trip to Florida for a boat ride.
McAdoo and general manager Jerry Reese were fired during a 3-13 season in 2017 just after Manning was benched for Geno Smith late in the season. Current general manager Dave Gettleman and coach Pat Shurmur have cleaned house and are rebuilding.