Winona Senior High School psychology student Evie Lorenz has been recognized by the American Psychological Association Teachers of Psychology in Secondary Schools for her academic achievement in psychology.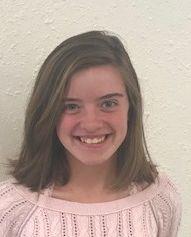 Lorenz, a junior at WSHS, was recognized for her research on the use of animals for the benefit of the field of psychology and her original experiment regarding empathy and sympathy among WSHS students.
Lorenz's experiment, entitled "Sympathy for a Bad Performance," had students in ninth grade view the subject struggling and making mistakes. The students were then asked to rate the subject's performance. Would they judge the subject harshly? Or would they empathize with a person who seemed to be having a terrible day? Lorenz wondered if their response would be different depending on what time of day the experiment was completed. She learned that the students were very forgiving of the subject's fumbling around, and that their level of empathy remained about the same regardless of time of day.
Lorenz suggests that further research may be done to explore people's motivation for "padding" their judgement, and whether honesty or empathy is more important.