Eli Wachholz, a 10th-grade student, is the son of Bruce and Ana and the brother of Zeke.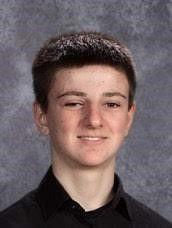 He describes himself as skinny and a Christian. His favorite subject is Pastor Moore's Christianity class, and his role model is Jesus.
His favorite Bible verse is Ephesians 2:8-9.
In his spare time, he likes to ride his bike.
When asked what he likes best about Hope Lutheran, he said: "I like that we learn about Jesus our Savior every day; and also I really like the food."
Be the first to know
Get local news delivered to your inbox!