One can travel the world through different wines. Here's a label that brings you the world of wine from 11 different countries.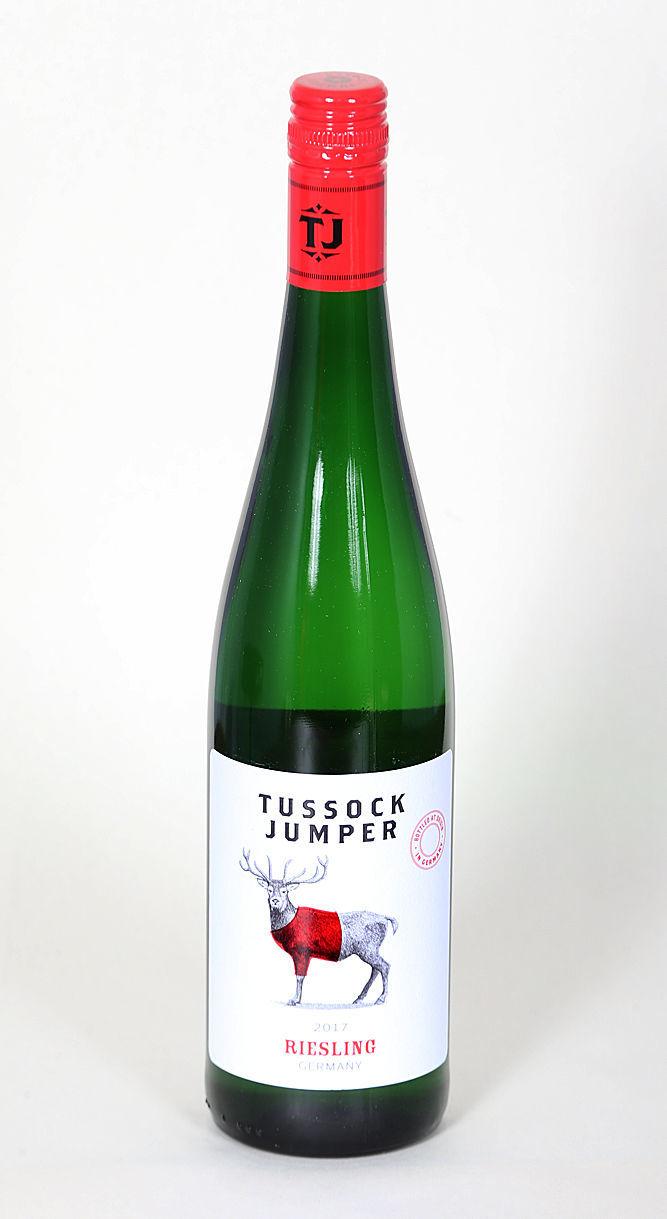 Tussock Jumper markets 11 different varietals sourced from their respective countries. Each features an animal from that country that is wearing a red jumper. A tussock is a grassy knob that grows all around the world.
This wine comes from the Rheinhessen region of Germany, the country's largest wine region. It's a classic riesling with crisp acidity and light sweetness that highlights the orchard fruit and citrus flavors.
You have free articles remaining.
Sherry: "A bouquet of pear with tart citrus flavors of lime and lemon." (3.25 stars out of 5)
Chris: "A light apple bouquet with flavors of lime and peach and a hint of pear." (3.5 stars out of 5)
Available from $8.50 to $10.
Coming next week: Roscato Dark