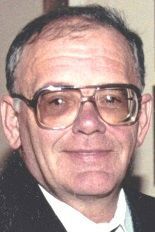 LA CRESCENT/MINNESOTA CITY — John William Laska, 70, of La Crescent, formerly of Minnesota City, passed away Wednesday, April 1, 2020, after a courageous battle with cancer, at Golden Living Care Center. John was born Aug. 10, 1949, in Winona, to Kenneth and Mary (Huggins) Laska.
After the loss of his mother at 10, he went to live on his grandparent's ranch in North Dakota. He loved the farm life and acquired a passion for the outdoors and wildlife, that stayed with him the rest of his life. He graduated from La Crescent High School in 1967. Later he went to Winona Area Tech, for tool and die, and Welding. He followed in his father's footsteps and was avid outdoors-man, camper, hunter, and fisherman. He loved anything outdoors and knew the backwaters of the Mississippi better than most. He enjoyed many weekend camping trips to Whitewater State Park, with family and friends. He was a former member of the Winona 4-Wheeler Club. He loved his many hunting trips to North Dakota, with his beloved dogs. He was always a kid at heart, with a big sense of humor.
John married his high school sweetheart, Evelyn Sanders, Sept. 27, 1969, and they remained together until her death in 2007.
John is survived by his daughter, Kristie Glodowski; grandchildren, Colton and Arabella Glodowski all of Arcadia, Wis.; brothers, Jeff (Lynette) Laska of La Crescent, and Joel Laska of Ottawa, Canada; sister, Susan Laska of North Dakota; two nephews, Kent Warnke and Dylan Owens. He was preceded in death by his parents, Kenneth and Mary Laska; wife, Evelyn Laska; and stepmother, Arlene Laska.
A gathering of family and friends will be 3 to 5 p.m. Friday, July 17, at Hoff Celebration of Life Center, Goodview. Everyone is asked to follow social distancing guidelines. He will be laid to rest at St Mary's Cemetery at a later date.
Obituaries Newsletter
Sign up to get the most recent local obituaries delivered to your inbox.