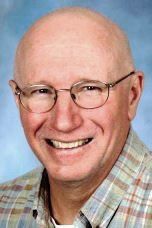 ALTURA — Sadly, we say farewell to Gene Dennis Stevens, 68, of Altura, who gave us a lifetime of memories! We were honored to have known him as a loving and devoted husband to Tamara, a best friend to so many, an exceptional and admired artist and teacher, a first-rate outdoors man and an upstanding role model and mentor to countless youth. Gene passed away unexpectedly Monday, Jan. 13, 2020, at Gundersen Health System in La Crosse, Wis., after suffering a heart attack.
He was born Aug. 30, 1951, to George and Arlene (Froke) Stevens of Peterson, where George was the depot agent for the railroad. Gene's family was transferred from Peterson to Lake Preston, S.D., and then to Grand Meadow, Minn., where Gene graduated from high school in 1969. At Grand Meadow, he was a three-sport athlete, including being a running back on the State Championship football team. He was a proud St. Olaf College alumnus, where he excelled as a sprinter on the track team, receiving his bachelor of arts in art education in 1973.
Gene came to Lewiston and began his career as the art teacher at Lewiston-Altura High School in the fall of 1973, continuing for 34 years until his retirement in 2007. His teaching legacy is monumental, as he was able to bring out talents his students didn't know they possessed and he deeply valued each student. In addition to his classroom teaching, he nurtured athletes in gymnastics, track and field and in the weight room.
Early in his teaching career, Gene married Tamara Kiefer June 12, 1976, at Grand Meadow Lutheran Church. Gene and Tam moved to their home in Altura, 20 years ago and were embraced warmly into the community and welcomed into St. Anthony's Parish. Gene and Tam shared in the devotion they had for each other throughout their 42 years of marriage, which was especially evidenced in Tamara's last few years until her passing last year. She was his life-long love, as Gene missed her deeply each day.
Gene was a modern-day Renaissance man with varied interests and talents. He loved classical music and playing it on his new piano, oil painting, growing and cultivating bonsai trees, making primitive bows and arrows, distance running, waterfowl and upland bird hunting, trout fishing, making trout nets, crafting sun-catchers with agates, and caring for his ever-present Labrador retriever and Tamara's cats.
Gene's art focuses on a wide array of subjects, with an emphasis on birds in their natural surroundings. He was a two-time finalist in the Minnesota pheasant stamp contest and most recently had completed numerous paintings of our state bird, the common loon, which have been featured recently in Lang's "Loons on the Lake" calendars. Gene considered it a high honor to be included in the group of wildlife artists out of Lake City, Minn., and felt blessed with the friendship of these artists. His artwork is currently represented by Wild Wings Publishers of Lake City, Minn., and the James Krom Gallery of Rochester, Minn.
Gene was preceded in death by his wife, Tamara; parents, George and Arlene Stevens; and sisters-in-law, Pam Kiefer, Donna O'Meara, Linda Spence and Marilyn Hattelstad. He is survived by his sister-in-law, Julie Kiefer-Bell; and brother-in-law Kevin Kiefer; first cousins, Bill (Barbara) Froke, Craig (Carol) Froke and Terry (Thess) Halberg; cousins, Ron Stevens and Kim Stevens; nieces and nephews; godchildren, Jonathan Reisetter and Sara Schmidt; many close friends whom he considered family; and other extended relatives.
The funeral Mass will be held at 11 a.m. Monday, Jan. 20, at St. Anthony Catholic Church in Altura, with the Reverend Glenn Frerichs officiating. Visitation will be from 4 to 7 p.m. Sunday, Jan. 19, at Hoff Funeral & Cremation Service in St. Charles and one hour prior to Monday's Mass at church. He will be laid to rest at St. Mary's Cemetery at Oak Ridge. Please share a memory of Gene, sign his online guestbook and view his video tribute when it becomes available at www.hofffuneral.com.
In lieu of flowers, memorials will be directed to the Gene Stevens Art Scholarship. Memorials may be sent to 204 2nd Ave. SE, P.O. Box 92, Altura, Minn., 55910.
Throughout his life, Gene remained faithful to God, his wife and his friends. May God Bless his memory!
Obituaries Newsletter
Sign up to get the most recent local obituaries delivered to your inbox.