Sunday's fatal shooting at a Twin Cities Hmong festival has a La Crosse connection.
The St. Paul Police Department on Monday said Nougai Xiong, 27, of St. Paul and 28-year-old Yang Houa Xiong of La Crosse were suspects in the death of 19-year-old Jacky G. Vue of St. Paul.
Police are investigating Nougai Xiong for second-degree murder and Yang Xiong for aiding and abetting. Both men were in the Ramsey County jail Monday. Nougai Xiong was also being held on an out-of-state warrant.
The shooting happened Sunday afternoon in Como Park during the 38th annual celebration.
A man named Nougai Xiong with the same date of birth was released from prison in July 2016 after serving a three-year sentence for fleeing La Crosse police in a stolen car. According to the Wisconsin Department of Corrections, he absconded from community supervision.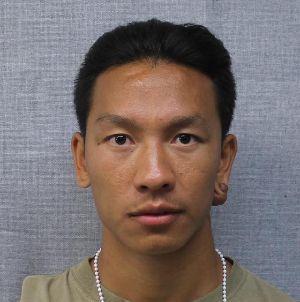 St. Paul police could not confirm whether Xiong was wanted in La Crosse. cLa Crosse County Judge Ramona Gonzalez issued a $1,000 warrant in October when Xiong failed to appear for sentencing in a 2017 misdemeanor charge of resisting an officer.
In May 2012, Xiong and four other people were gathered in the parking lot of the Division Street apartment building where Sara Hougom had been fatally shot just weeks earlier. When police arrived, Xiong led them on a 1.4-mile chase before he was caught.
Authorities said Xiong had no connection to Hougom, and he did not explain why he was in the parking lot.
Chris Hubbuch can be reached at 608-791-8217. Follow him on Twitter @chrishubbuch.