Fastenal Company on Tuesday announced it has hired a team to design and build its downtown Winona office project.
The Kubala Washatko Architects will design the building and CD Smith Construction will be the general contractor. The new commercial project will create space for approximately 400 to 600 employees on a site along the Mississippi River that will occupy a full city block.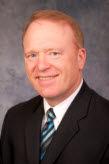 "We are very excited to be able to work with this great team on what we know will be another key project for the city and the Opportunity Winona effort," said Dan Florness, Fastenal's president and CEO. "TKWA and CD Smith have worked together on several high-profile projects that have helped transform parts of La Crosse. They will bring this same energy and creativity to what we know will be an important addition to the downtown and a great place for our employees to work."
Fastenal announced a 90,000-square foot expansion into downtown Winona at a press conference…
"This is a chance for our team to help Fastenal create a facility for its growing team while also building on the energy of other projects and development happening in the downtown area," said Matt Frydach, a partner with TKWA. "Our experience working together with CD Smith in other river cities gives us a unique perspective to help design and create dynamic projects. Being able to help Fastenal develop an entire city block of riverfront property is a unique opportunity and an important responsibility."
As Fastenal has continued to grow, the company announced plans in 2018 to develop and build new office space in the downtown area for its employees. In addition to creating expanded space for its future workforce, the company also looked at the project as a way to bring additional new investment to Winona's downtown. The site is adjacent to the recently rebuilt Hwy. 43 interstate bridge and near other development projects. Fastenal's new building will be designed to connect with and complement the historic nature of the downtown.
"Our vision is to create space that supports changes in how people work in an office environment while also making sure we create a building that fits into the historic nature of downtown Winona," Florness said. "We talked to a number of different companies about our project and the opportunity. As we went through this process, we were impressed by the work TKWA and CD Smith did in La Crosse working with Don Weber and his team on several projects that made a real impact on the community. We know they are the people to help us do the same thing here in Winona."
"We have had the chance to work on some key projects in other cities that have energized a community," said Tricia Mullenbach, director of marketing for CD Smith Construction. "We are very excited about being part of Fastenal's team and think this project will be great for Winona. Our team is ready to go and we look forward to the process moving forward."
An Indiana-based company has poured millions of dollars into buying property near the inters…
The project team will now begin design work as the development moves forward. Over the last three years, Fastenal has spent more than $3.3 million on acquiring land near the river, according to county sale records, with the help of Indiana-based company Rock LLC.
Opportunity Winona, the city's redevelopment effort, was launched in 2015 by public and private sector leaders to create a more planned way to encourage and coordinate investment in the downtown. The key goals are to create new jobs, housing, and commercial activity that energizes the downtown and is good for the entire community.
It has brought together the Winona Port Authority, the city of Winona, the Winona Area Chamber of Commerce and Winona Main Street along with others from the business, education and health care communities. The focus on the downtown area is to find projects that will complement the new Interstate Bridge and Levee Park.
Be the first to know
Get local news delivered to your inbox!