COVID-19 significantly affecting those with dementia; local long term care facilities receive vaccine (copy)
The coronavirus pandemic has been hard on everyone, but for individuals with dementia the impact has been especially great, a confusing, frightening and often lonely experience like none other.
In 2019, the Wisconsin Department of Health Services reported some 113,000 state residents 65 and older had been diagnosed with Alzheimer's disease, as had over five million adults nationwide. In 2017, 2,428 Wisconsinites died from Alzheimer's, according to the Alzheimer's Association, a number that rose dramatically in 2020.
Per a recent analysis of data from the CDC, the Alzheimer's Association found deaths from dementia increased 13.9% in Wisconsin during the pandemic compared to the five-year average. On a national level, through October over 34,851 more deaths than expected due to Alzheimer's or another dementia in 2020 were confirmed. The "above average deaths far exceeds other categories reported by the CDC," the Alzheimer's Association says.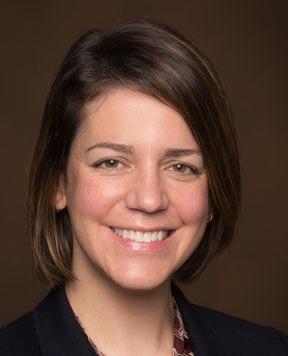 "Due to the COVID-19 pandemic, we are seeing excess deaths of those living with Alzheimer's and dementia," says Michael Bruhn, director of public policy, Alzheimer's Association Wisconsin Chapter. "Families with a loved one in a facility have been hit hard by the pandemic and COVID-19 is altering normal patterns of mortality. The Alzheimer's Association is concerned about this alarming trend."
The Alzheimer's Association postulates several contributing factors, including the chronic health conditions of many residing in long term care facilities, the shortage of COVID-19 testing early in the pandemic, which may have caused COVID-19 deaths to be inaccurately recorded as deaths due to other causes, including Alzheimer's disease, and pandemic-related environmental and care changes, such as overburdening of health care systems, reluctance to seek treatment due to fears of being exposed to COVID-19, and the repercussions of increased isolation and limited socialization, particularly face-to-face interactions with loved ones.
Elizabeth Cogbill of geriatrics at Gundersen Health System in La Crosse, who also serves as the medical director for two area long-term care centers and performs rounds at several others, says, "We have seen nationally that deaths in long term care make up a disproportionate number, and a significant portion (of those individuals) have dementia."
In La Crosse County, 63 COVID-19 deaths had been confirmed as of Friday, the majority attributed to elderly residents of nursing facilities.
"What we have seen is older adults who reside in long term care facilities who have cognitive impairment — which is an umbrella term which includes dementia — (is) cognitive and functional decline, probably in part related to the social isolation of the pandemic," Cogbill says. "And when a patient with dementia contracts COVID their likelihood of death and long term complications is higher than a younger adult."
On a local level, Cogbill says facility staff have maintained the same level of care as pre-pandemic, with rounds completed as normal and the same level of interaction and services provided. Staff, she says, have made special efforts to keep schedules as consistent as possible for residents during a time of enormous change, such as serving breakfast at the same time every morning and having the same person assist with bathing each day.
"It's a heroic effort that they're making to help people with dementia feel safe and secure in this home environment, trying to really ahere to those things that bring them comfort," Cogbill says.
However, change was unavoidable due to necessary coronavirus precautions, including the wearing of full PPE by staff, including masks and shields which obscure facial features and expressions, some closures of communal areas, and restrictions placed on visitors, including family members on which residents rely on for comfort, communication, and updates on the world outside facility doors.
While long term care providers have implemented virtual visits and increased phone calls to keep up with connections to family and friends, a screen can't compete with a hug and holding hands. Chronic disease, Cogbill notes, can be exacerbated by lack of stimulation and socialization.
The effect on morale, Cogbill believes, is "not insignificant," noting residents with dementia "are not able to tell us a lot of times how that's affecting them, but I can imagine absolutely it has contributed to a decrease in their spirits. It must feel like a loss to some of these older adults to not see their loved ones. And I know it feels like a loss to the family."
Of this vulnerable population, Cogbill says "We are trying desperately to protect them both from COVID and from the poor outcomes associated with social isolation among older adults." A glimmer of hope has materialized in the form of the COVID-19 vaccine, which arrived at La Crosse hospitals Dec. 21 and at long term care facilities the week of Jan. 4. As of Friday Jan. 8, the vaccine had been administered to every willing staff member and resident at all skilled nursing facilities in La Crosse County.
Walgreens gave inoculations of the Moderna vaccine on Friday to Benedictine Living Community employees and residents, a momentous occasion.
"We are both excited and hopeful that this will be a first step to ending this pandemic," said Leslie Thompson, executive director of Benedictine Living Community. "We want our residents to be able to freely visit with their family and friends and to give and receive hugs. ... Our residents' health and safety is our priority. All the measures we have implemented over these past months were to safeguard them. It is important for everyone to get vaccinated so these wishes can come true."
As the vaccine is currently only available to first priority individuals, as determined by federal and state guidelines, it may be several months before the general public has access to the vaccine and viral spread has significantly decreased. As such, long term care facilities will continue to adhere to precautions, including sanitation, PPE usage and visitor constraints. Some facilities currently allow limited visitation.
Of Benedictine Living Community, Thompson says, "We are thankful that this is a start, but we don't anticipate that the restrictions will change until the number of cases in the broader community start to decrease as well."