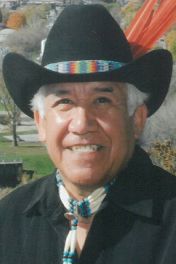 POSTVILLE, Iowa — Spencer George LoneTree "Wahnahay," 79, of Postville died Thursday, July 11, 2019, at Veteran's Memorial Hospital in Waukon, Iowa. Spencer was born April 11, 1940, to Samuel and Ann (Little John) LoneTree in Wisconsin. He graduated from Wisconsin Dells High School in 1950. Spencer attended Global College of Business in St. Paul, Minn., from 1968 to 1970, the University of Minnesota, from 1980 to 1982, and College of St. Thomas in 1984.
Throughout the years he worked as an assistant program director at Chicago American Indian Center in Chicago, a production worker at American Motors Corp in Kenosha, Wis., quality control supervisor for Northwestern Golf Corp., in Chicago, forman for Olin Mathiesen Chemical Corp., in Badger, Wis., an accountant and auditor for the City of St. Paul, executive director at The Center for Developmentally Disabled in St. Paul, executive director at St. Paul American Indian Center in St. Paul, project director for Minnesota Diversified Industries (The Phoenix Project), in St. Paul, program developer and consultant to DHHS-Washington, D.C., St. Paul, president and CEO for Phoenix Industries of Minnesota, St. Paul, Wisconsin Winnebago Business Committee in Tomah, and Golden Nickel Casinos, Inc., in Golden Valley, Minn.
Spencer was also an author, writing Night Sun and The Seven Directions and Night Sun-The Journey to Two Fires. He enjoyed creative writing, reading good books, golfing, jogging and running marathons, writing and singing music, playing guitar, creative artwork, traveling, participating in bowling, tennis, basketball and softball, and designing and creating new gadgets.
You have free articles remaining.
Spencer is survived by his children, Clayton (Hope) LoneTree of Flagstaff, Ariz., Betina Warner of Baraboo, Wis., Lisa Lyons of St. Paul, Scott Lyons of St. Paul, Dan Libke of Tomah and Shirley (George) Miner of Cloquet, Minn.; life partner, Carol Jones of Postville; 14 grandchildren; four great-grandchildren; siblings, Janice (Paul) Stott of Aurora, Colo., Diane LoneTree of Denver, Jacob (Linda Metz) LoneTree of West St. Paul, Minn., Bernice (George) Humphry of South Dakota, Greg (Bernita) LoneTree of Eagen, Minn., and Kathy (Forrest) Whiterabbit of Denver and Afton, Minn.
He was preceded in death by his parents, Samuel and Ann (Littlejohn) LoneTree; sons, Rawleigh, Jonathon, Demetrius, Craig and Gary; daughters, Sandra and Mary Ann; and several siblings.
A celebration of life will be held at 3:30 p.m. Sunday, July 14, at Ho-Chunk Nation, Three Rivers House, 724 Main St., La Crosse.
Schutte-Grau Funeral Home and Cremation Service of Postville, is helping the family with arrangements.