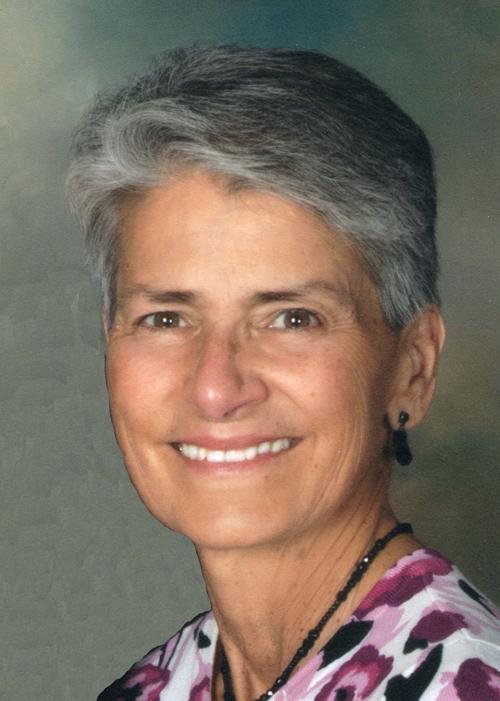 Mary Elizabeth Schlangen, was born Nov. 28, 1959, to Eugene Schwanbeck II and Leona (Darga) Schwanbeck, in La Crosse, Wis. She grew up in nearby La Crescent, Minn., graduating from high school there in 1978. She graduated from San Jose State University with a bachelor of arts degree in graphic design in 1992. She died Friday, Nov. 20, 2020, in Fargo, N.D., following a valiant four-year battle with breast cancer. Mary was married to Stephen Schlangen in St. Paul, Minn., in 1993. They have two children, Theresa Schlangen (1994) and Gregory Schlangen (1996).
Mary was a tireless and meticulous homemaker. She was an avid do-it-yourself-er in the areas of landscaping, gardening, home remodeling, upholstery refinishing, and hobby farm egg production. Mary took on the role of home school teacher for Theresa and Gregory, from kindergarten through high school. Mary proactively lived out her Christian faith and undertook missions activities, including work at an orphanage in Tijuana, Mexico, in 1991, a school construction project in Nicaragua, in 1999, a pilgrimage to Israel, in 2008, and group facilitation for Living Free, in conjunction with the Jail Chaplains Association, in Fargo, from 2018-2019.
Mary is preceded in death by her father, Eugene Schwanbeck II; and her mother, Leona Schwanbeck. She is survived by her husband, Stephen Schlangen of Fargo; daughter, Theresa Schlangen of Bismarck, N.D.; son, Gregory (and Rachel) Schlangen of Georgetown, Minn.; sister, Joan Drone of Coon Rapids, Minn.; brother, Eugene III (and Erika) Schwanbeck of Rochester, Minn.; sister, Nancy Topel of Gallatin Gateway, Mont.; sister, Barb (and Bob) Shearer of Salem, S.D.; sister, Mariese (and Jeff) Marvin of Hugo, Minn.; brother, Mark (and Jeannie) Schwanbeck of Hokah, Minn.; brother, John Schwanbeck of La Crescent; sister, Sueanna (and Paul) Johnson of La Crescent; brother, Lawrence (and Karen) Schwanbeck of St. Marys, Kan.; brother, Bernie (and Karen) Schwanbeck of Prior Lake, Minn.; brother, Robert (Paula) Schwanbeck of St. Marys; and sister, Monica (and Karl) Brueske of Chisago City, Minn; mother-in-law, Lynne Schlangen of Robbinsdale, Minn.; brothers-in-law, Phil Schlangen of Minneapolis, Mark (and Desiree) Schlangen of Phoenix, Ariz., and Tom (and Amy) Schlangen of Chandler, Ariz.; and sister-in-law, Karen (and Bill) Steel of Atkinson, N.H.
There will be a private family service at 1 p.m. today, Tuesday, Nov. 24, at Bethel Free Church, Fargo.
Memorials preferred to the New Life Center, 1902 3rd Ave. N., Fargo, N.D., 58102, in Mary's name. Arrangements entrusted to the care of Boulger Funeral Home. Online guestbook at www.boulgerfuneralhome.com.