Minnesota state Sen. Jeremy Miller (R-Winona) joined Gov. Tim Walz and rare disease advocates Tuesday morning for a ceremonial signing of the bipartisan Rare Disease Advisory Council bill, which creates a new advisory council to quarterback the study and treatment of rare diseases.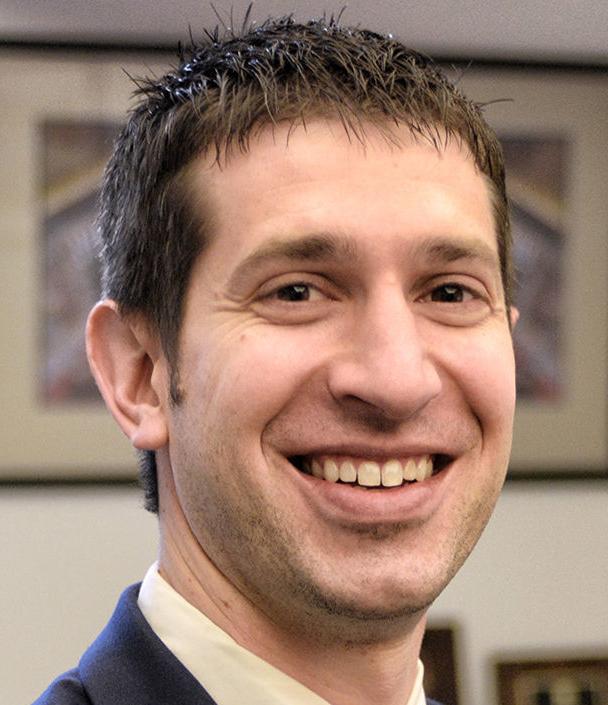 Miller carried the bipartisan bill, which creates the Chloe Barnes Rare Disease Advisory Council at the University of Minnesota. The panel is named in memory of two-year-old Chloe Barnes, a Hopkins girl who passed away from metachromatic leukodystrophy in 2010. It will support the 1 in 10 Minnesotans living with rare diseases by identifying best practices to diagnose and treat rare diseases, educating the public and advising state agencies on related policy issues.
The bill is also inspired by a Winona family. Gavin Quimby, also known as Winona's favorite hero, Super Gav, was diagnosed with metachromatic leukodystrophy, a rare disease that eventually claimed his life when he was 5 years old.
"It's difficult to imagine the stress, anxiety and fear that accompany a rare disease diagnosis," Miller said. "I am so glad those families will now be able to receive the support they need from people who understand their experience. This council will prompt faster diagnoses, advance groundbreaking research, and ultimately help find cures."
You have free articles remaining.
Register for more free articles
Stay logged in to skip the surveys
"I also want to give a special thanks to all the terrific grassroots advocates who helped get this bill across the finish line," Miller said. "It was not driven by lobbyists or legislators; the Rare Disease Advisory Council got done because regular people decided they were going to take an incredibly challenging situation and use it to make a difference — people like the family of Chloe Barnes, and the Quimby family from Winona who lost their 5-year-old son Gavin to a rare disease. I'm proud to play a small part in their story."
The Council will partner with legislators and other government leaders to provide expert opinions on the provider‐patient relationship, increase access to vital life‐saving medications and therapies, and bring cutting-edge research and technologies to Minnesota. Physicians, nurses, hospital administrators, rare disease advocacy organizations, caretakers, and patients themselves will have a seat at the table.
To facilitate close collaboration with experts at the Mayo Clinic School of Medicine and the University of Minnesota Medical School, the Council will be established within the University of Minnesota.
According to the National Institutes of Health (NIH), a disease is rare if it affects fewer than 200,000 Americans. There are an estimated 30 million (1 in 10) Americans living with a rare disease — and more than half of these patients are children. Treatments are only available for five percent of the more than 7,000 known rare diseases, and diagnosis takes an average of 7-8 years. The responsibility of funding research typically falls on affected families, their friends, and small patient organizations. However, advances in diagnostics and gene therapies have significantly increased the odds of discovering breakthrough treatments.
The Council is supported by 37 patient and industry organizations, including: ALS Association, Medical Alley Association, Children's Hospitals and Clinics of Minnesota, Gillette Children's Specialty Healthcare, Mayo Clinic, and Minnesota Rare Action Network.