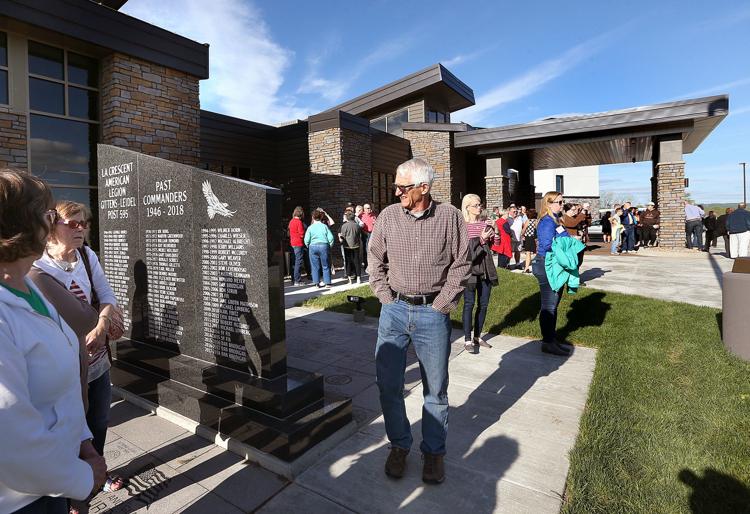 La Crescent finally has its place.
After years of residents clamoring for a community gathering place and months of fundraising and construction, the La Crescent Area Event Center had its grand opening Thursday.
Officials say the $4 million, 15,000-square-foot center will be a popular spot for everything from company retreats, to organizational meetings, to weddings and private events.
At 595 Veterans Way, the center adjoins the Best Western hotel that is set to open in the coming days.
"If little communities around us can have a place like this, why not La Crescent?" said Don Hill, a member of the event center board. "We put the word 'area' in there because we want this to be not just for La Crescent, but for La Crosse and other communities, too. We want to invite people to come in and visit."
The center's entrance is sleek but rustic. Stone columns reach to the ceiling, and a frosted interior window is etched with the image of the La Crescent-La Crosse swing bridge.
There's a ballroom with three projection screens, a dance floor, a caterer's kitchen and space for 400 guests — an ideal place for a wedding or conference, Hill said.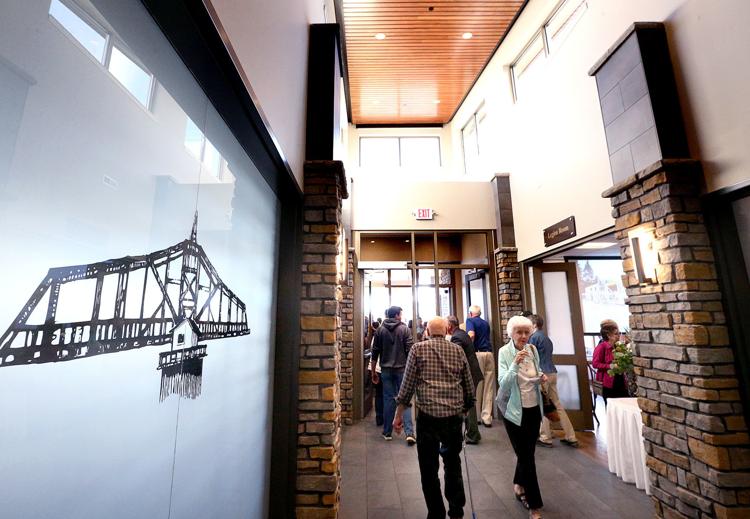 "We can even adjust the lighting," he said. "Pink, green, yellow. Any color the (couple) wants."
The event center is also home to the Swing Bridge pub and restaurant, which will serve soup and sandwiches during the day and a full dinner menu in the evening.
The Best Western, which has no formal affiliation with the event center, has 61 rooms, a pool, a fitness center, a business center and more.
Hill said that, as neighbors, the event center and hotel are working on room packages and special offers for private events.
"It was really a case of us needing the hotel, and the hotel needing us," he said.
Eileen Krenz, executive director of the La Crescent Chamber of Commerce and Tourism, took that idea a step further. In her decade-plus with the chamber, she said, La Crescent has sorely needed projects like these two.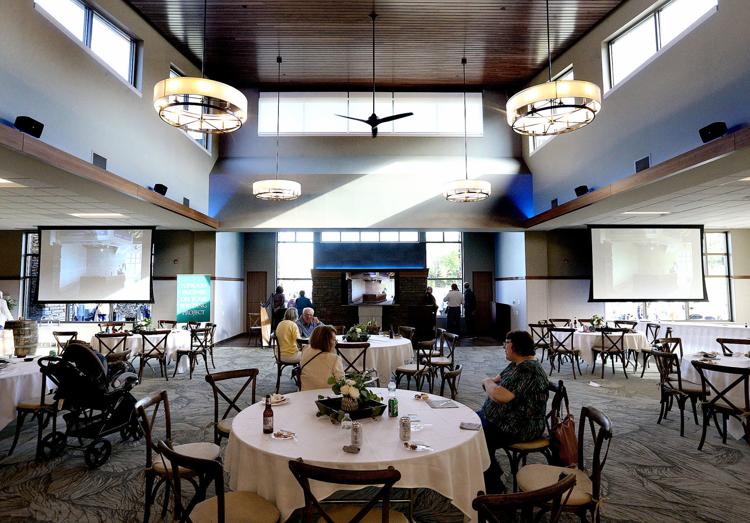 "We're totally ecstatic not only as a chamber, not only as a board, but as a community," Krenz said. "For the two entities to be in a nice, combined area, it just makes good sense. This is going to affect not just the event center and hotel, but all businesses in La Crescent."
The two spaces occupy a property that was once owned by La Crescent's American Legion. The Legion sold the land, Hill said, with the condition it can hold meetings and fundraisers at the center.
Outside, there's a monument dedicated to the former commanders of the Legion, as well as stones bearing the names of veterans and donors.
Once it's up and running, Hill said he hopes the center will be as charitable as the Legion has always been.
"As a nonprofit, we want to give back to the community," he said. "We want to make donations, start scholarships, help other organizations get started."
According to Hill, it was Dick and Sheila Wieser, longtime owners of the Wieser La Crosse Monument Company, who first envisioned and ultimately spearheaded the event center project.
For Hill, the Wiesers and a host of others, Thursday night was the realization of a vision but not necessarily the end of their work.
The event center board needs to raise another $900,000 to cover the project costs, which can be slow going with mostly small donations.
Hill said he expects the funds to come in within the next year or two, partly because the community has been generous so far, and partly because residents now have bricks-and-mortar evidence their money has been well-spent.
"Sometimes, you write a check to a specific cause and nothing comes out of it," he said. "I think people will realize that this is real, that we did what we said we would."