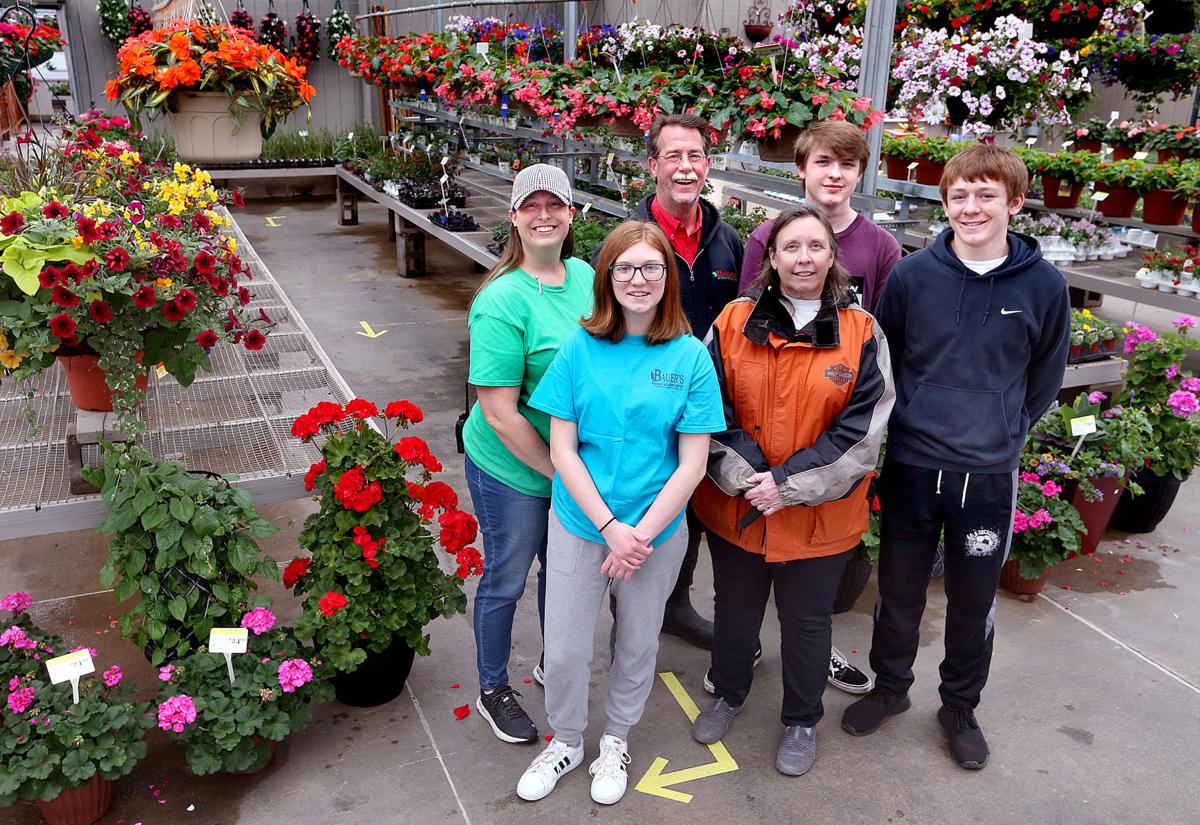 LA CRESCENT, Minn. — Sixty-three years after his parents started the business, the coronavirus pandemic prompted Bruce Bauer and his wife, Katrina, to add a number of safety measures this spring at Bauer's Market and Garden Center at 221 N. Second St. in La Crescent.
The business that John and Thecla Bauer started in 1957 with an apple shed temporarily closed on March 28. It reopened April 15, a week after Minnesota Gov. Tim Walz extended his stay-at-home order while reclassifying garden centers as an essential business.
To increase safety for both employees and shoppers, Bauer's has made such changes as making aisles one-way to ensure 6-foot distancing, requiring employees to wear masks and encouraging shoppers to do the same, asking that only one person per family shops, sanitizing carts daily and sanitizing cart handles after each use, and adding plexiglass barriers at cash registers.
The business also added online shopping and curbside pick-up.
Customers have reacted to the changes "very positively," Bruce Bauer said. "I'm very, very pleased with the response that we've gotten from people."
Despite the nationwide pandemic, Bauer said, "Our daily sales numbers have been good. I'm seeing a good outpouring of people. People want to plant gardens," partly to make sure they will have fresh food.
Bauer's has about 25 employees at the moment, and the number could peak at about 30 this spring, Bauer said. Other Bauer family members who work at the garden center include the Bauers' daughter, Jessica; Jessica's daughter, Kaitlyn; and the Bauers' sons Lukas and Elliott. All six of the Bauers' children worked at the garden center while they were growing up.
The number of employees at the business usually ranges from about 20 to 35 over the course of the year, with the busiest times from April to July and from mid-August (when apples begin arriving) to Christmas.
In the winter months, Bauer's sells apples from area orchards, along with citrus fruit, Christmas trees and wreaths, birdseed, bird feeders and gift ware. In February, it begins selling seeds and containers for the coming growing season.
In the spring, Bauer's sells flowers, bedding plants, vegetables, seeds, garden and pond supplies, soil, pottery, chemicals, fertilizers, bird baths and fountains.
In the summer it sells larger plants and farm produce such as sweet corn and strawberries.
In the fall, it sells apples, hand-dipped caramel apples, fall mums, pumpkins, gourds, squash and apple cider.
Bauer's also sells such things as home decor, signs, figurines, lawn decor, jams, jellies, honey, candy, syrup, floral bouquets and arrangements, fruit baskets and customized gift baskets.
The La Crescent business has 11 greenhouses and grows many of its own plants.
Many of its customers live within 70 miles of La Crescent, but some come from even farther away in the fall, often to see the leaves change colors along the Mississippi River. "And a lot of people know La Crescent is the apple capital of Minnesota," Bauer said.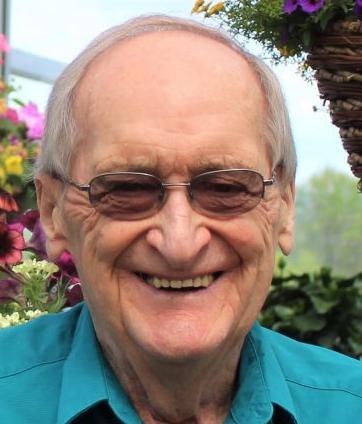 Bruce and Katrina Bauer have operated the business since 1992, when his parents retired. Bruce's mother, Thecla, passed away in 2013. His father, John, is in good health but is no longer active in the business.
"The people we serve" is what Bauer enjoys most about operating Bauer's Market and Garden Center, he said. "That was one of the cornerstones that my parents instilled in the business from day one. Appreciating the customers who come our way. My mother was always out front, greeting customers. She never forgot a face and her motto was 'We have to take care of people.' "
As for himself, Bauer said, "This has been a labor of love."
Be the first to know
Get local news delivered to your inbox!