What do you love about living in La Crescent? Share your answers and you could help the city position itself to grow in the future.
The city of La Crescent is launching a rebranding effort that will include a new logo, tag line, and marketing materials. The effort is aimed at positioning La Crescent for community economic growth and improvement as well as increased tourism.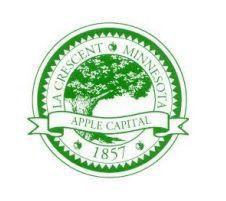 The city will be kicking off the effort with a public community input session from 5:30 to 7:30 p.m. Thursday, May 30 at the newly opened La Crescent Area Event Center. You can come or leave as you please.
You have free articles remaining.
Attendees will be asked to discuss why they love to live in La Crescent and what they love the most about the city. They are encouraged to share their feelings about being the "Apple Capital of Minnesota."
You can participate in surveys and/or interactive discussions, all while exploring the new La Crescent Area Events Center.
Light refreshments will be provided.