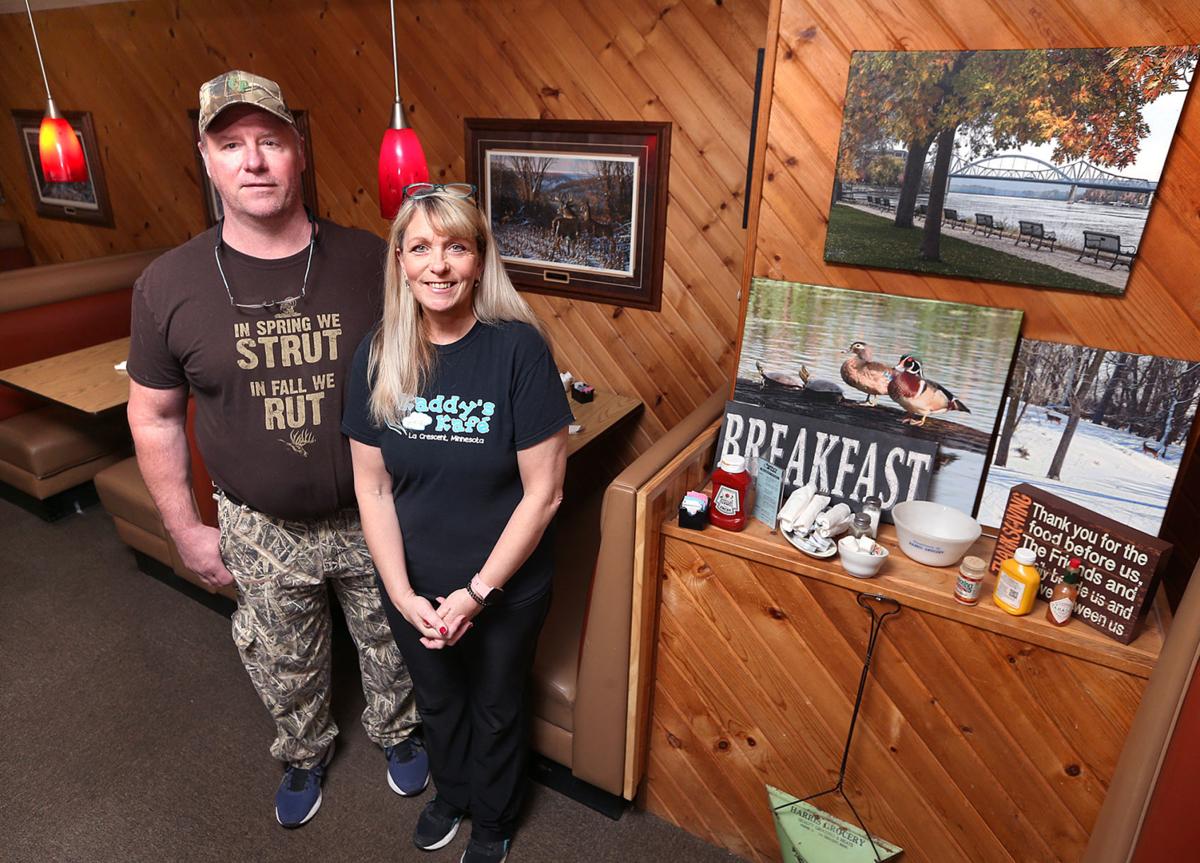 LA CRESCENT, Minn. — More than four years after they opened Kaddy's Kafe in downtown La Crescent, Lori and Tim Kadlec have purchased the building they'd been leasing despite the turmoil the coronavirus pandemic has caused for the restaurant industry. And their cafe remains open for take-out food.
The Kadlecs bought the building at 236 Main St. on March 20, four days after Minnesota Gov. Tim Walz issued an order that allows the state's restaurants and bars to offer only take-out and delivery service. Walz last week extended that order until May 4.
Since Walz issued his original order, Kaddy's Kafe has been open during its regular hours seven days a week, but only for take-out/curbside pickup service.
Its daily sales have been averaging about 30% of what they would be in normal times, except on Fridays, when sales have been exceeding what they normally would be, Lori said last week. That's because of the cafe's Friday fish fry, she said.
"It's been very popular, especially during Lent," Kadlec said. She hopes that Friday trend will continue, although Lent ended last week.
Kaddy's Kafe is open from 6 a.m. to 2 p.m. seven days a week, and on Fridays also is open from 4 to 8 p.m.
"I didn't know how it would go," Kadlec said of remaining open for take-out food. "It's going great on Fridays.
"We decided to stay open because we are family-owned and operated," Kadlec said. "Three of our four children work here, as well as one of their spouses. So they really rely on the income from the cafe."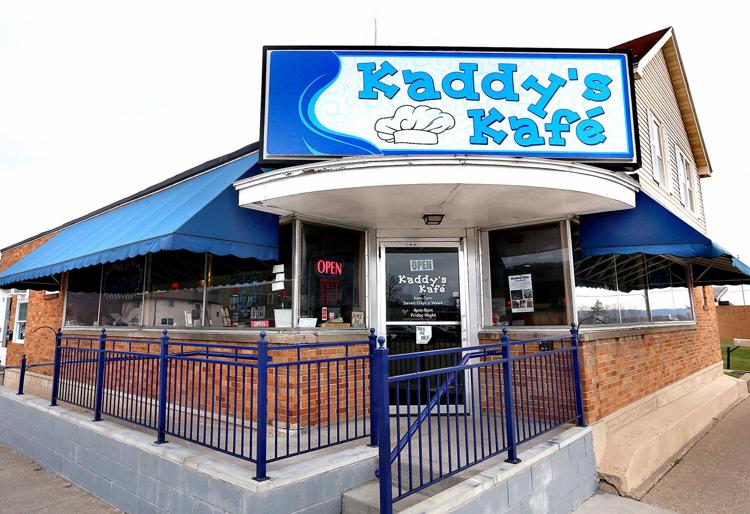 Kaddy's Kafe normally has 24 employees. "Right now we're at about half that," after layoffs, Kadlec said.
The Kadlecs opened Kaddy's Kafe in December 2015 in the former Corner Cafe, and for a time were eyeing other possible locations for their business. In a February 2019 post on the Kaddy's Kafe Facebook page, they told customers that the building they were renting was for sale but the business was not, and added that it would not be leaving La Crescent.
"We had rented for the last four-plus years and with our lease coming to an end, it was time for us to make a decision," Kadlec said. "We had looked at some other places but with the cost of remodeling those into a restaurant and then a lease on top of that, we decided this was our best fit," she said of buying the cafe building last month.
About two years after she and her husband opened Kaddy's Kafe, Lori left her other job as a teacher assistant in the La Crosse School District, which she had held for about 15 years. Tim had been a plumber for 30 years until 2014 when he suffered a stroke to his optic nerve that caused partial loss of vision in both eyes, Lori said. That forced him to retire, Lori said.
When the Corner Cafe business came up for sale, she said, "I decided it would be a good fit for the family as everyone had already worked in the restaurant business previously. Tim was out of town when I decided to purchase the business and of course was skeptical, but it has been much better than we could ever have imagined."
The business name that the Kadlecs came up with is a play off their last name.
Kaddy's Kafe serves breakfast all day and starts lunch at 11 a.m. Its fish is available on Fridays during lunch and in the evening.
The cafe's most popular breakfast items are omelets, French toast and pancakes, Kadlec said. The most popular lunch items are its Fresco Melt, some other kinds of burgers, grilled or crispy chicken sandwich, pulled pork sandwich and taco salad.
"Our most popular dessert would be our cheesecakes," Kadlec said. "They are made by a local guy here in La Crescent who is very good at what he does. We also serve homemade pies made by ladies from one of the local churches."
Customers seem to like the cafe's "small homey atmosphere" and the fact that they know a lot of the other patrons, Kadlec said.
She, too, enjoys the cafe's atmosphere.
"It's a small town and for the most part, the people who come here are from the La Crescent area, although we have a lot of patrons from outside the area," Kadlec said. "It's neat to see someone you haven't seen for a couple years" and catch up with them.
Be the first to know
Get local news delivered to your inbox!