To my knowledge, Feb. 20, 2020, is the date of the first printed medical report in the New England Journal of Medicine on the (then) new and novel coronavirus. Since then the novel virus has generated an encyclopedia of medical and journal articles. The article was entitled, "A Brief Report: A Novel Coronavirus from Patients with Pneumonia."
An accompanying editorial (perspective) gave more insight from that time. A short review near the report's anniversary may be interesting, so I'll extract a few quotes from each. One of the articles included this prescient quote: "It's incredible how much more we have to learn." And have we ever learned!
The report was originally published in the online Journal on Jan. 24, and updated Jan. 29. It is a synthesis from a host of Chinese virology medical centers. "In December 2019, a cluster of patients with pneumonia of unknown cause was linked to a wholesale seafood market in Wuhan, China. A previously unknown betacoronavirus was discovered. … Different from both MERS CoV and SARS-CoV, 2019-nCoV is the seventh member of the family of coronaviruses that infect humans." We now label it SARS-CoV2.
"Emerging and re-emerging pathogens are global challenges for public health" Is that the understatement of the year? "In late December 2019 several local health facilities reported clusters of patients with pneumonia of unknown cause that were epidemiologically linked to a seafood and wet animal wholesale market in Wuhan, Hubei Province, China."
After the standard methods and results sections of the study, the discussion portion begins, "We report a novel CoV (2019-nCoV) that was identified in hospitalized patients in Wuhan, China. … 2019-nCoV falls into the genus betacoronavirus, which includes coronaviruses discovered in humans, bats, and other wild animals."
Basically, the study only reports the identification of the new viral culprit causing the pneumonia, without real speculation, except the ending: "Of critical importance are epidemiological investigations to characterize transmission modes, reproduction interval, and clinical spectrum resulting from infection to inform and refine strategies that can prevent, control, and stop the spread of 2019-nCoV." A year later we look back and wish we had done just that.
Authors of the perspective from the US Laboratory of Virology at the NIH and Netherlands Department of Viral Science in Rotterdam posed many other questions based on what information they had, plus the experience with past viral epidemics. "2019-nCoV is the third Coronavirus to emerge in the human population in the past two decades — and has put public health institutions on high alert. ... China responded quickly by informing the World Health Organization (WHO) of the outbreak and sharing (viral RNA) sequence information with the international community." That last point is what allowed the vaccines to be developed within record-breaking time frames. "As of Jan. 24, 2020, at least 830 cases had been diagnosed in nine countries."
"However, the virus's emergence raises an important question: what is the role of overall pathogenicity (how nasty it is) in our ability to contain emerging viruses, prevent large scale spread, and prevent them from causing a pandemic. ... Disease severity is not linked to transmission efficiency. ... A lack of severe manifestations affects our ability to contain the spread of the virus." This refers to the 25 to 40% of asymptomatic COVID cases.
"We currently (back then) do not know where 2019-nCoV falls on the scale of human-to-human transmissibility. ... Its seemingly lower pathogenicity [thought so at the time] as compared with SARS, possibly combined with super-spreader events (like unmasked public frolics), could allow large scale spread. . . This possibility warrants the current aggressive response aimed at tracing and diagnosing every infected patient and thereby breaking the chain of 2019-nCoV." The perspective ends with, "If we are proactive in these ways, perhaps we will never have to discover the true epidemic or pandemic potential of 2019-nCoV."
Sadly, we realize the wisdom of this prophecy a year later. The medical understanding from past experience was disregarded because of the political climate along with a disregard and negation of the possibilities outlined in these articles.
We'll never know whether taking these steps (outlined much more fully than I quoted here) would have prevented almost half a million deaths in the U.S. and countless more worldwide.
The article's remark, "It's incredible how much more we have to learn," was true a year ago and remains so today. The virus is still teaching us. We need to take heed of its instructions better than we did in the beginning.
It's amazing that a microscopic viral particle with seemingly no brain can bring a country and world (with brains?) to its knees. The vaccines bring hope with time, as well as adaptation between the viruses and us.
In a conversation this weekend with a very perceptive nurse I said "It's amazing what we have learned from this virus." She said, "It is amazing, but in all the wrong ways."
Holmen, Wis.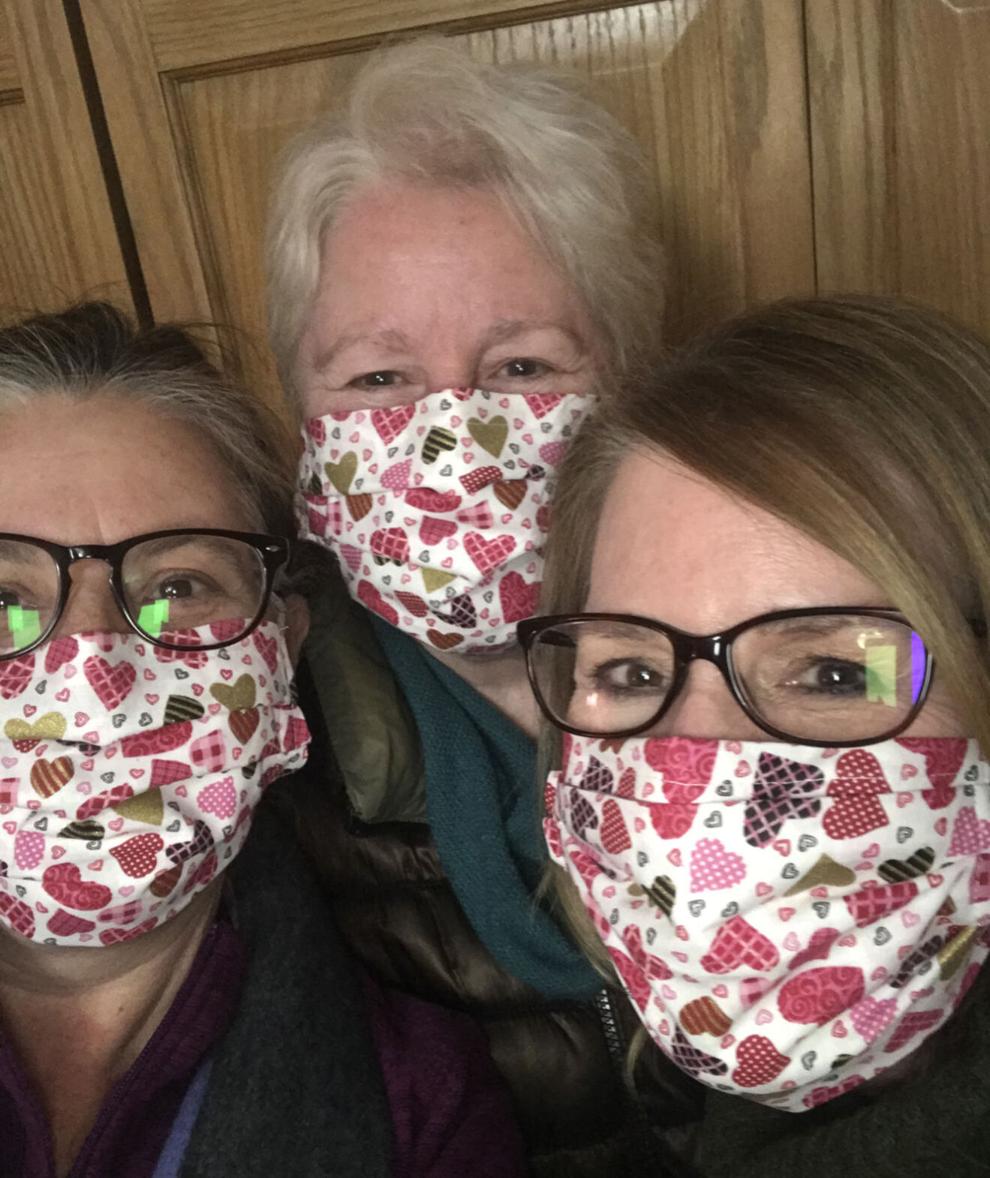 Jim Falls, Wis.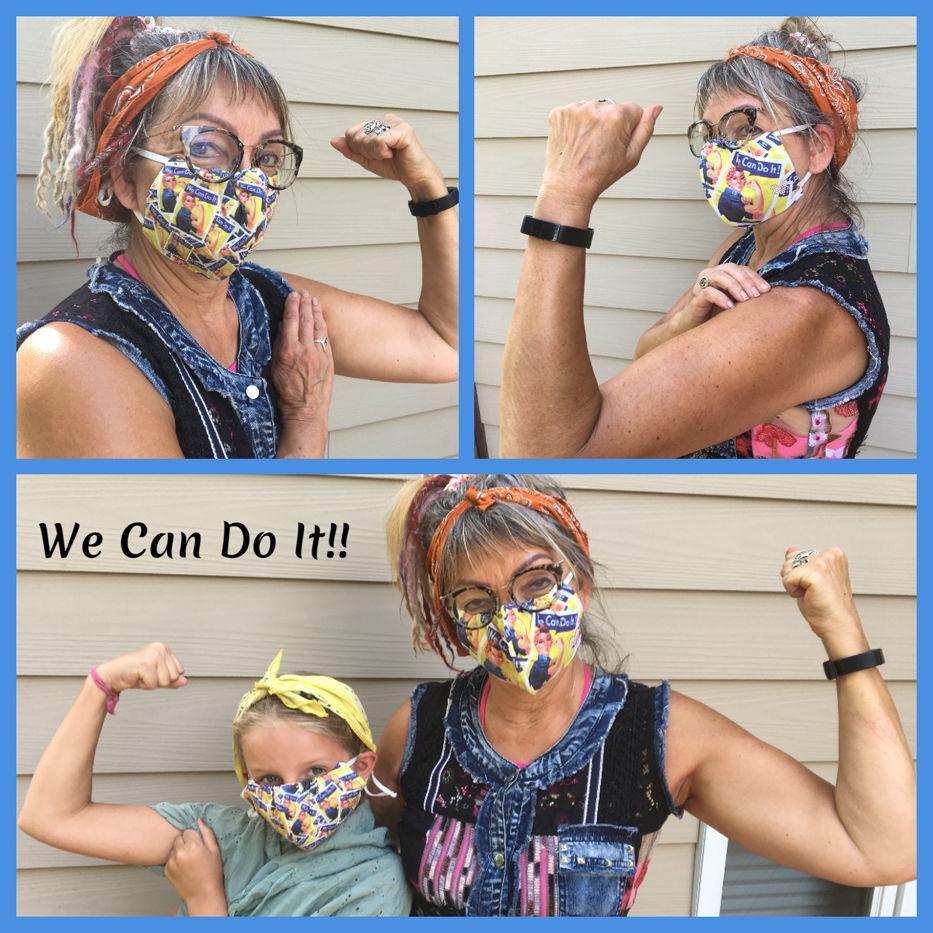 La Crescent, MInn.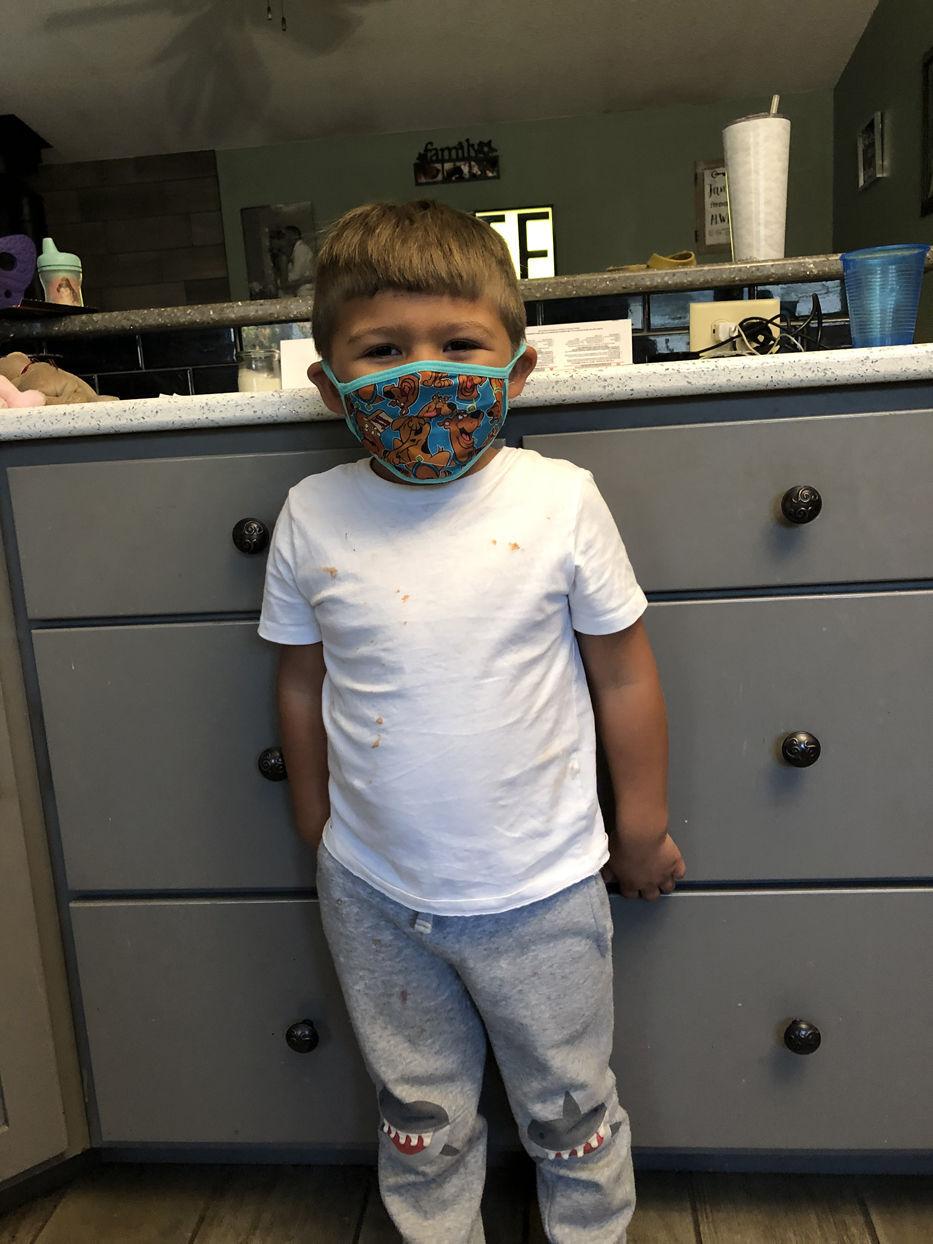 Working at the Tomah VA serving our Veterans during this pandemic!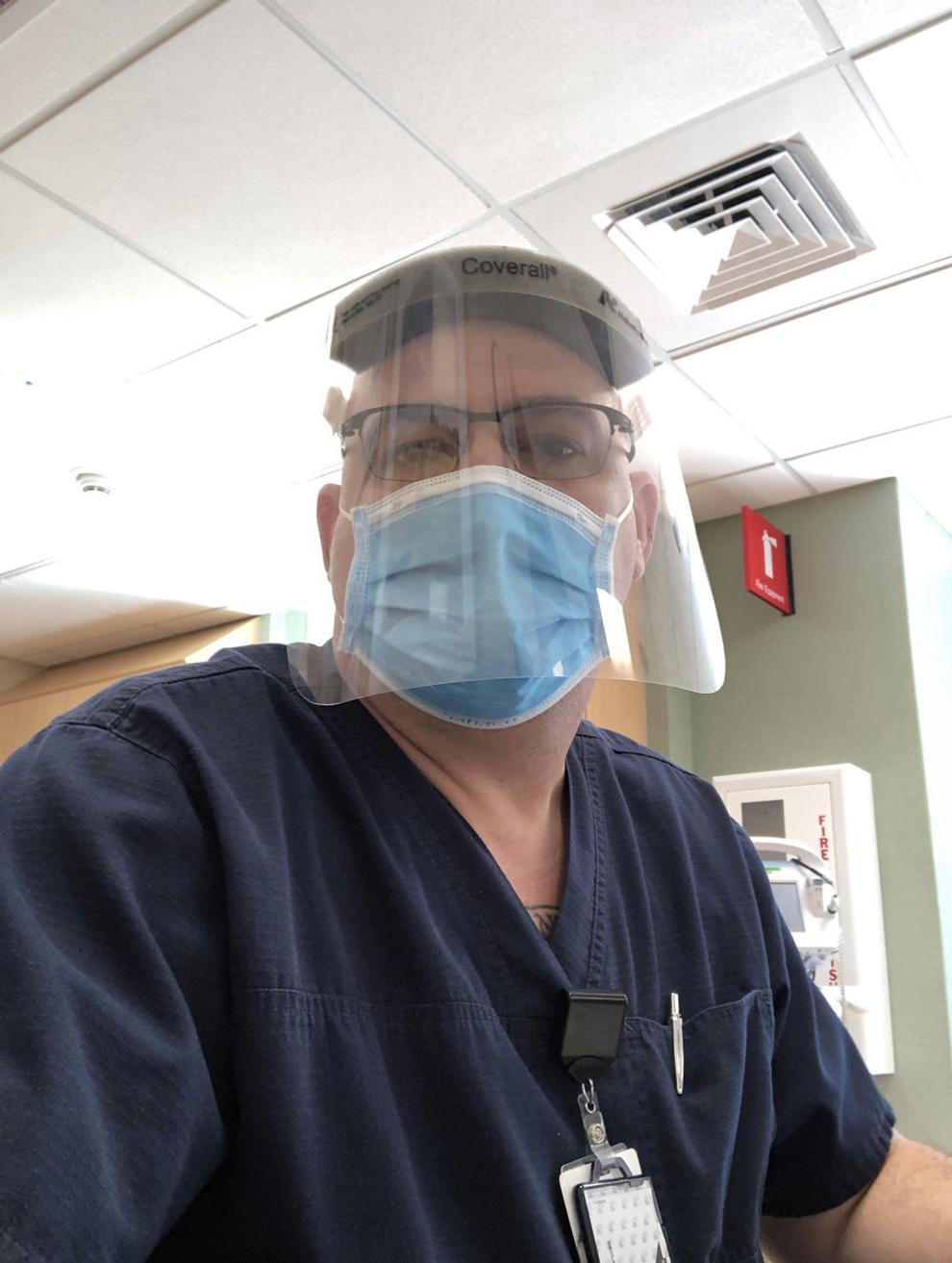 In My Family We all Wear Our Masks Cindy And Baby V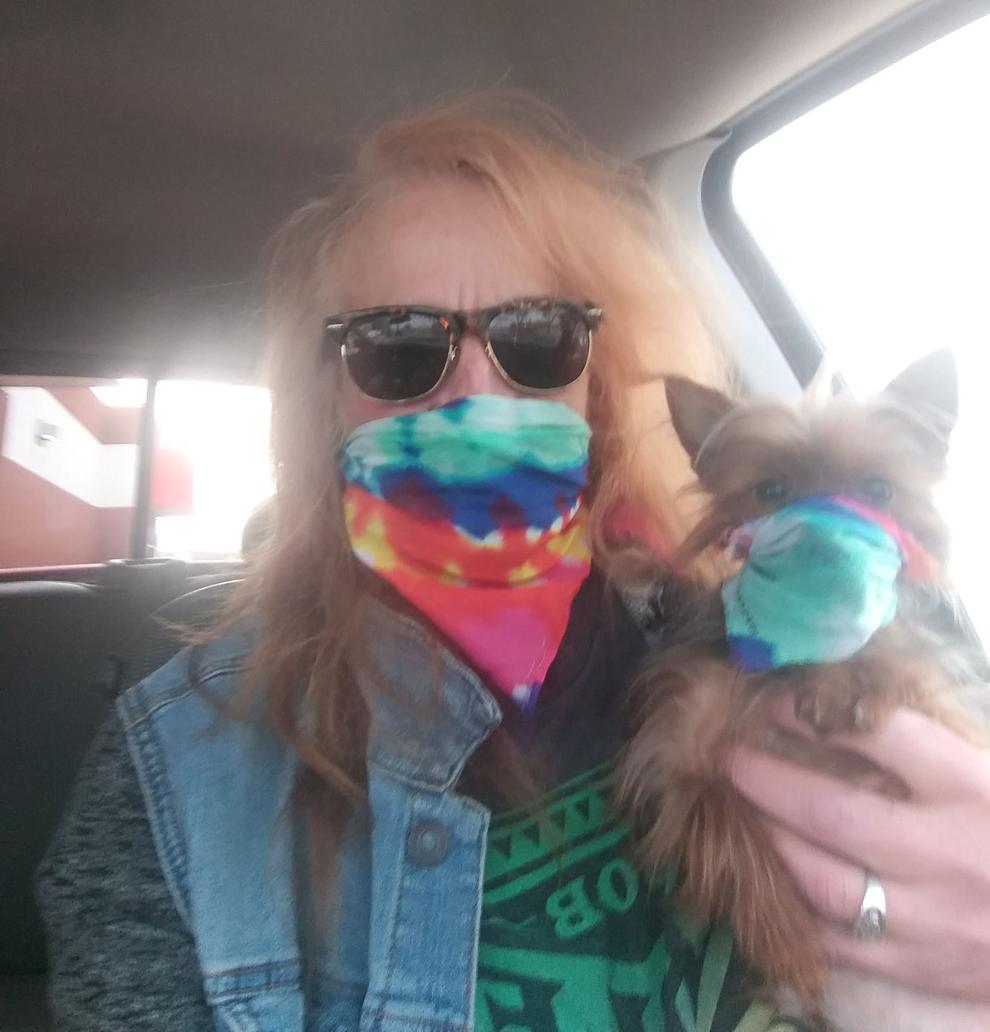 mask made by fellow West Salem High School chemistry teacher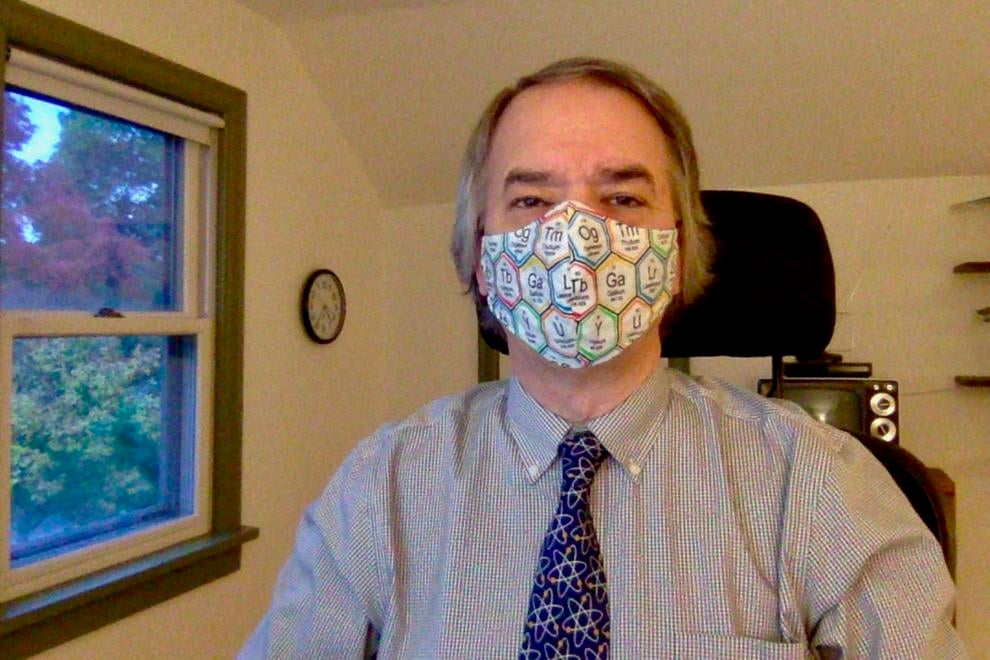 La Crosse punk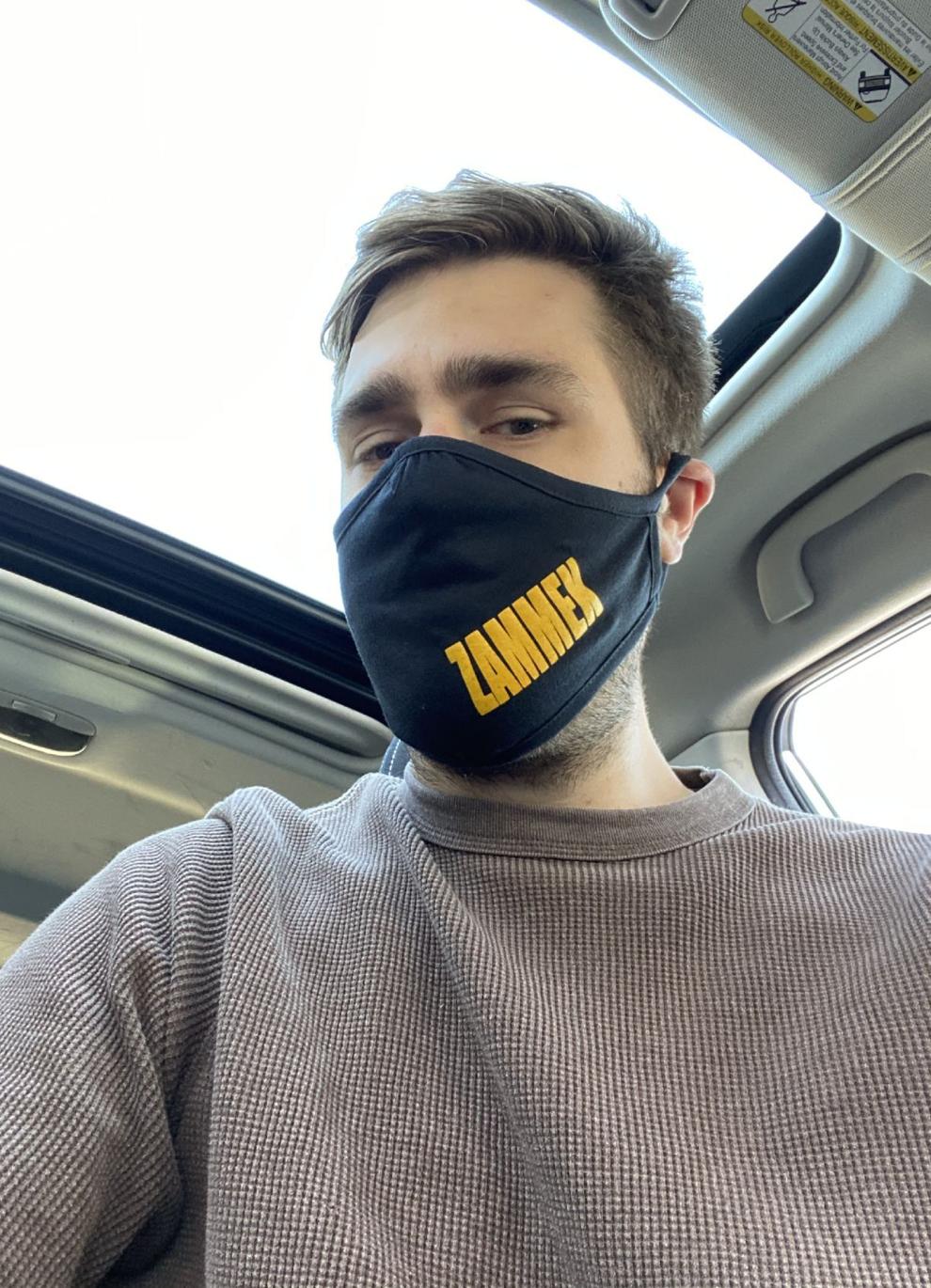 Lace for a lady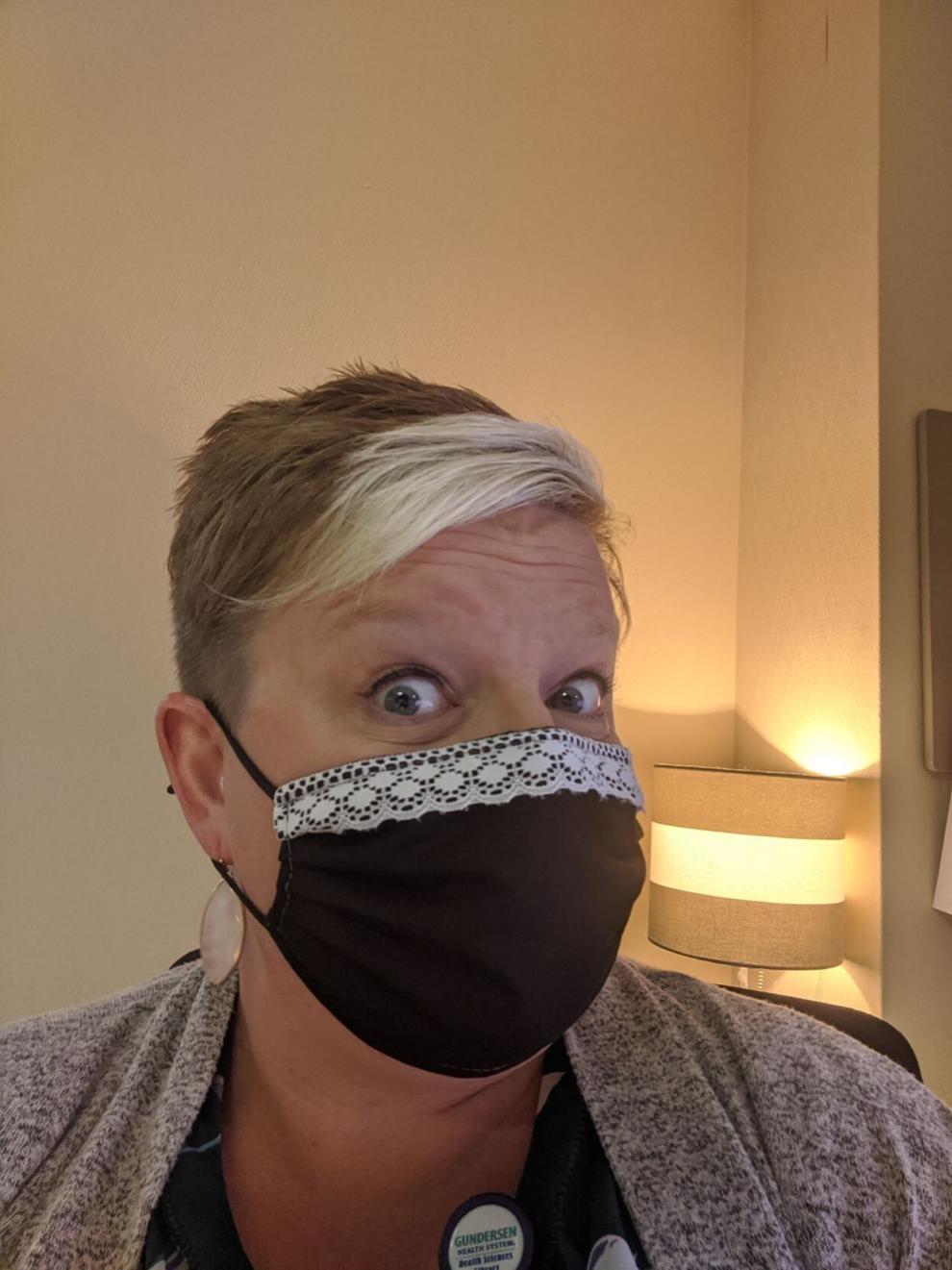 Caring for the community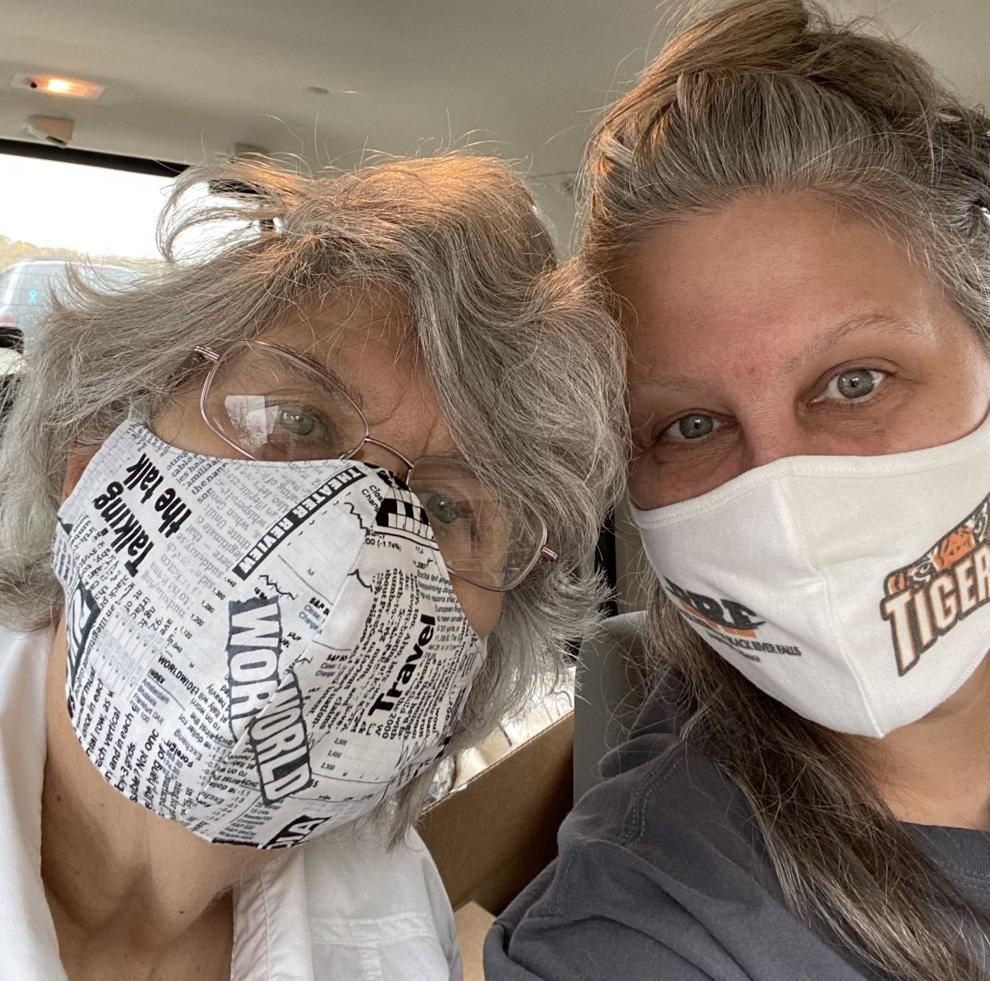 A mask with bling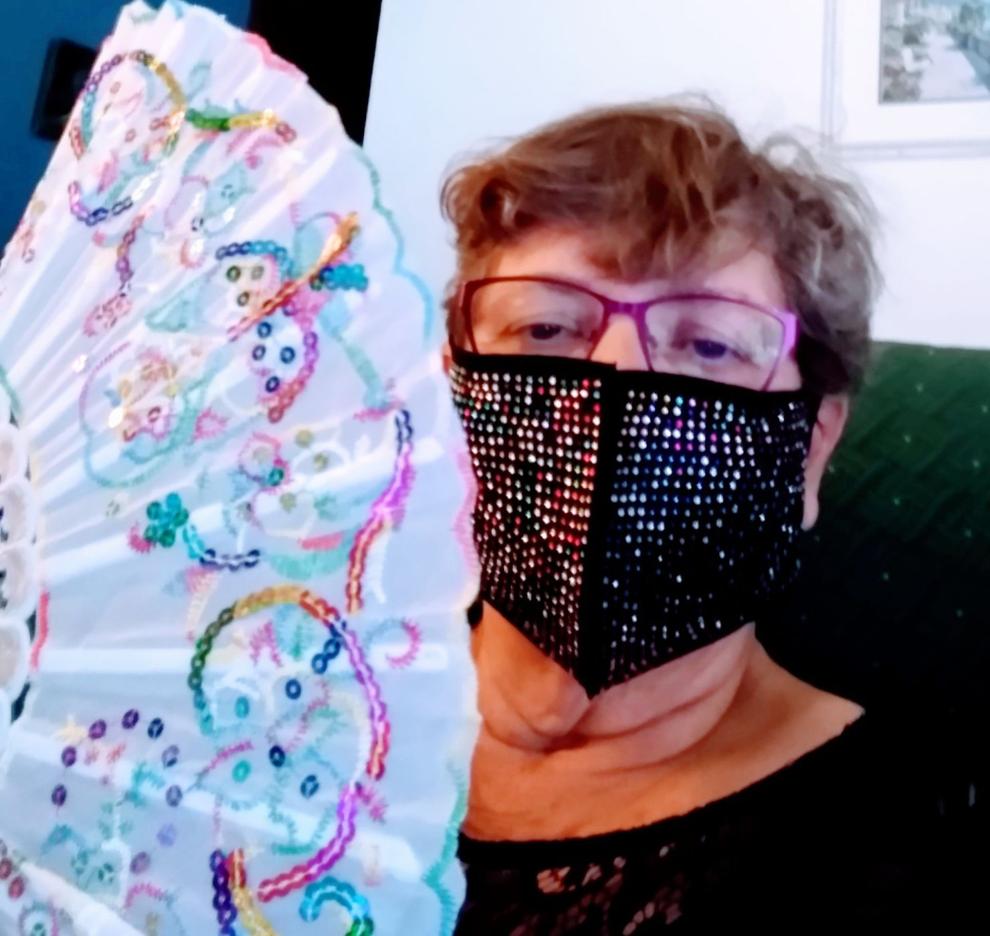 Dinner guests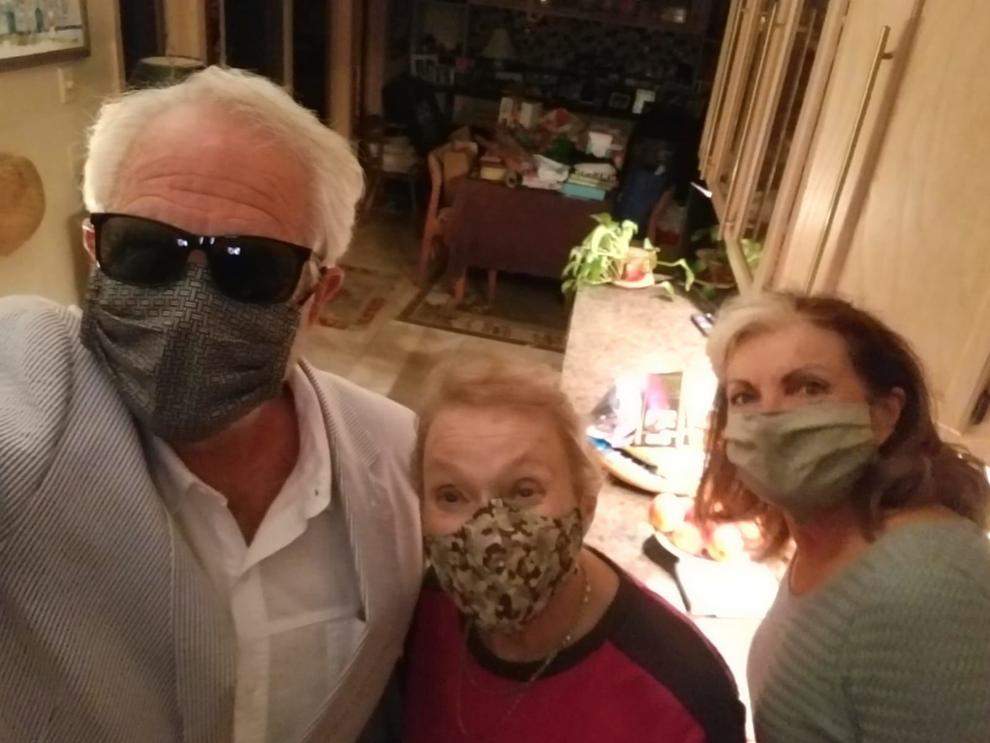 A Friendly smile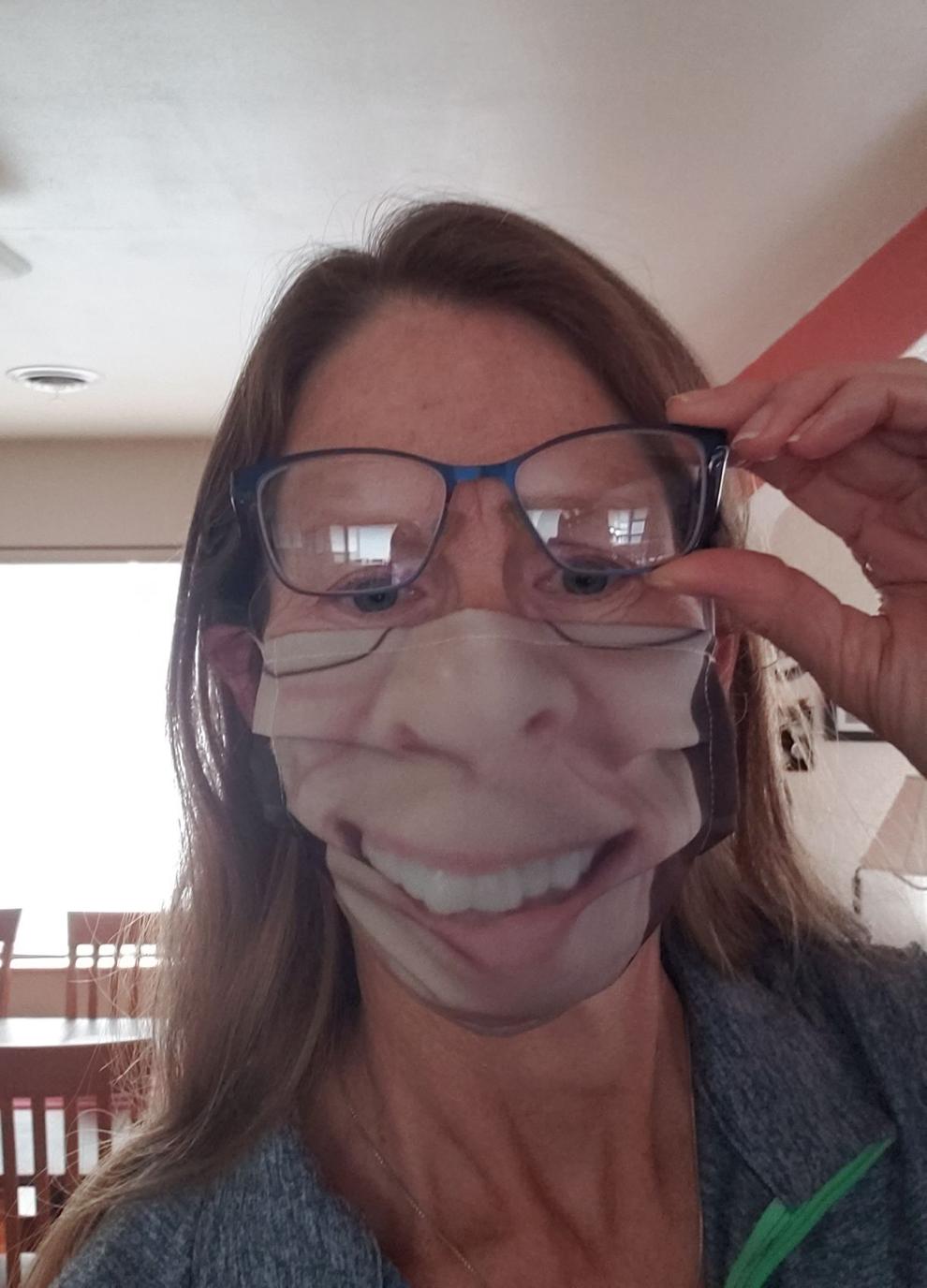 October 6: GIrls WIAA Division 2 sectional golf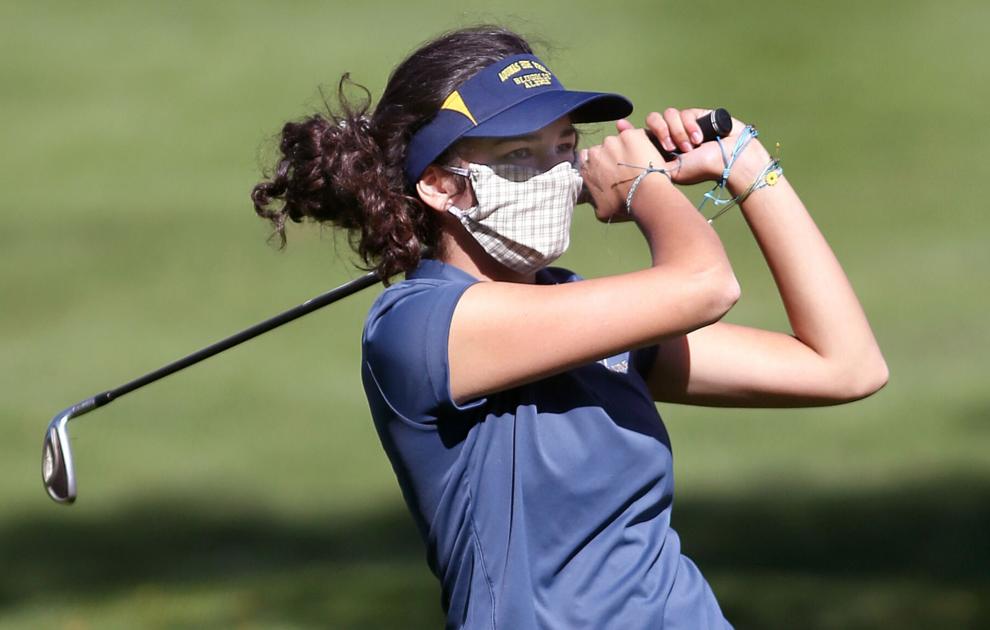 October 2: Edgar vs Onalaska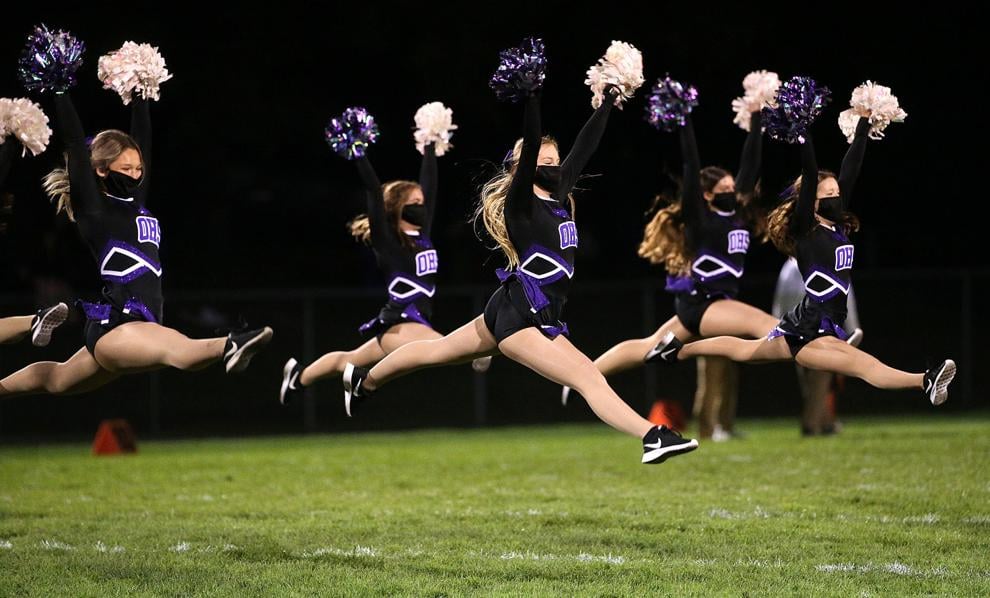 October 2: Edgar vs Onalaska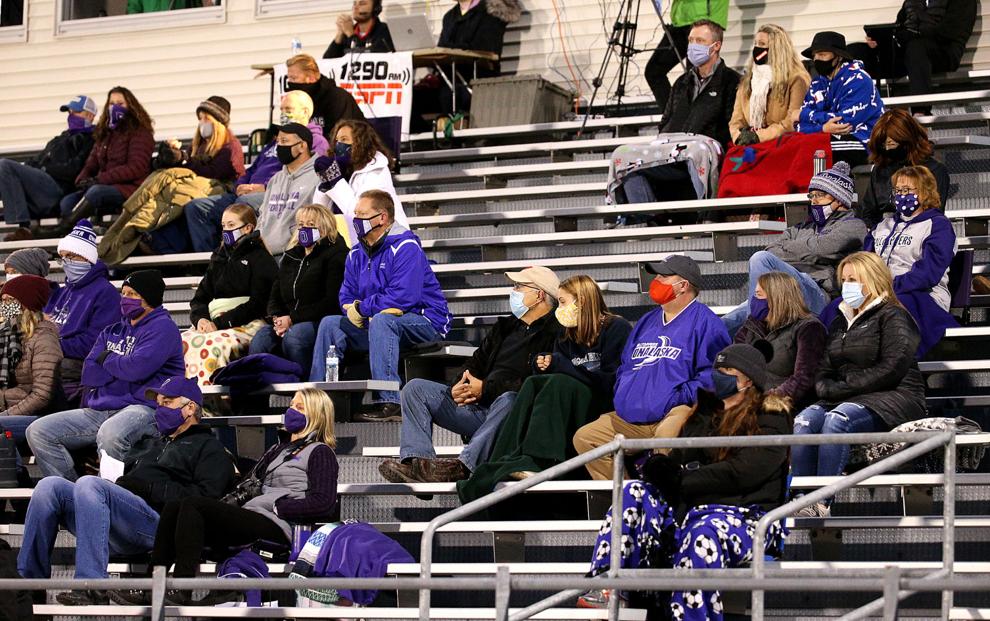 September 22: Aquinas vs Onalaska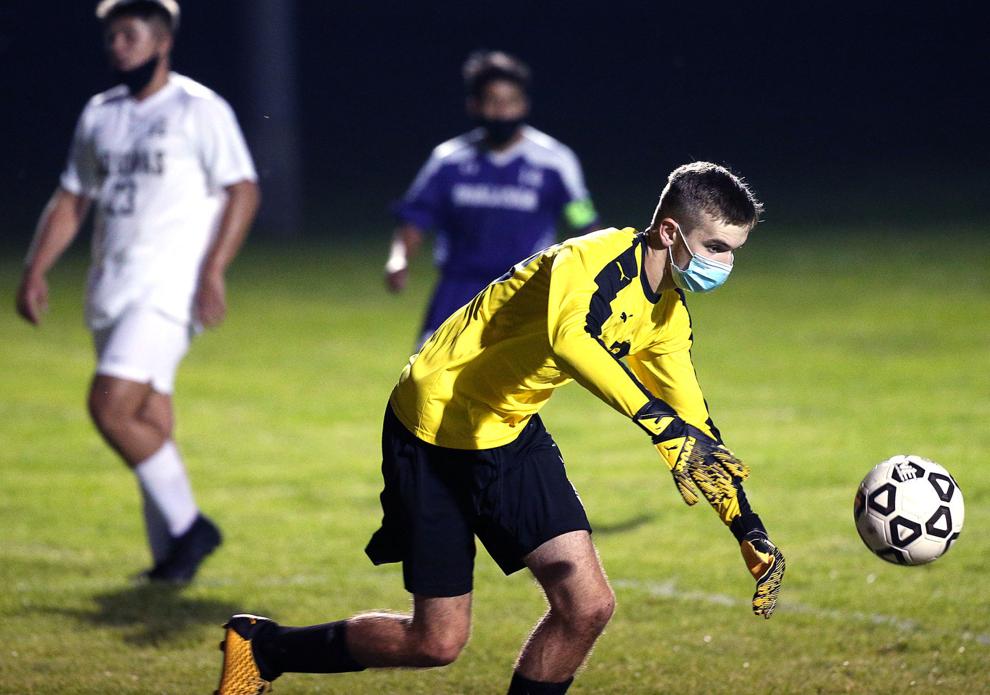 September 17: Westby vs Aquinas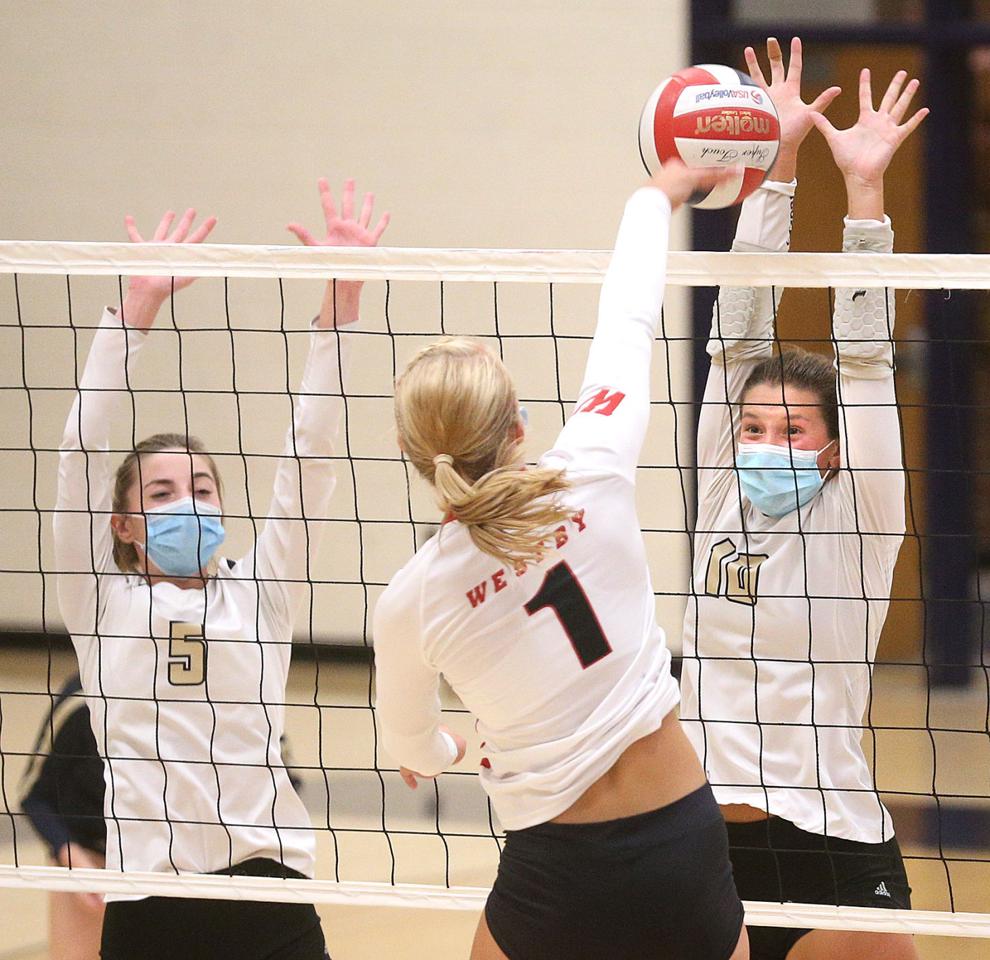 September 17: Westby vs Aquinas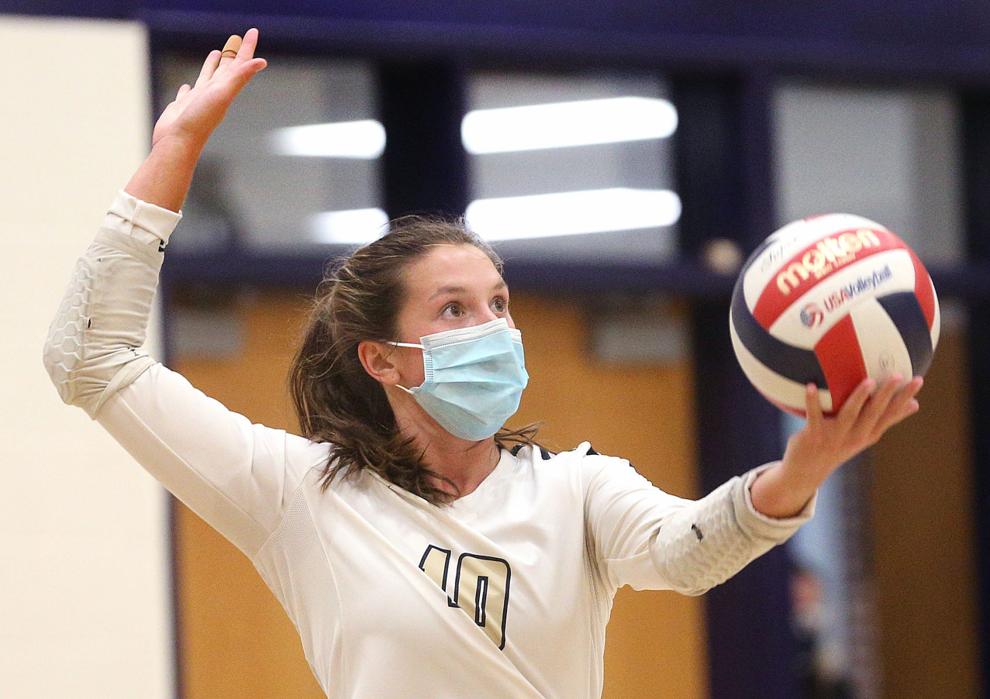 September 17: Westby vs Aquinas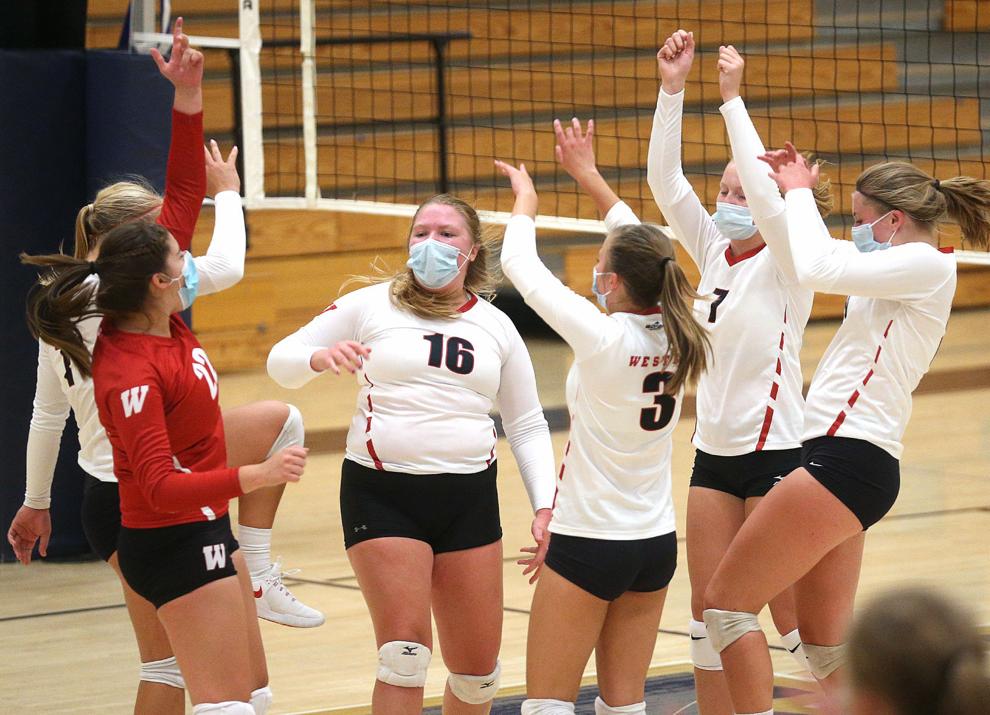 Holmen school lunches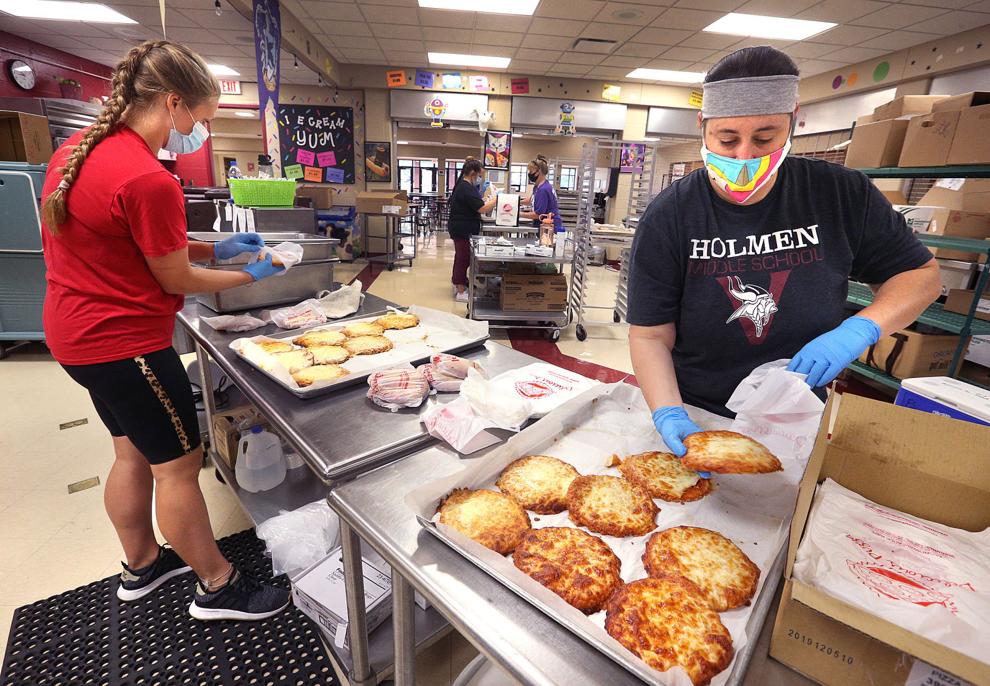 Noodles & Company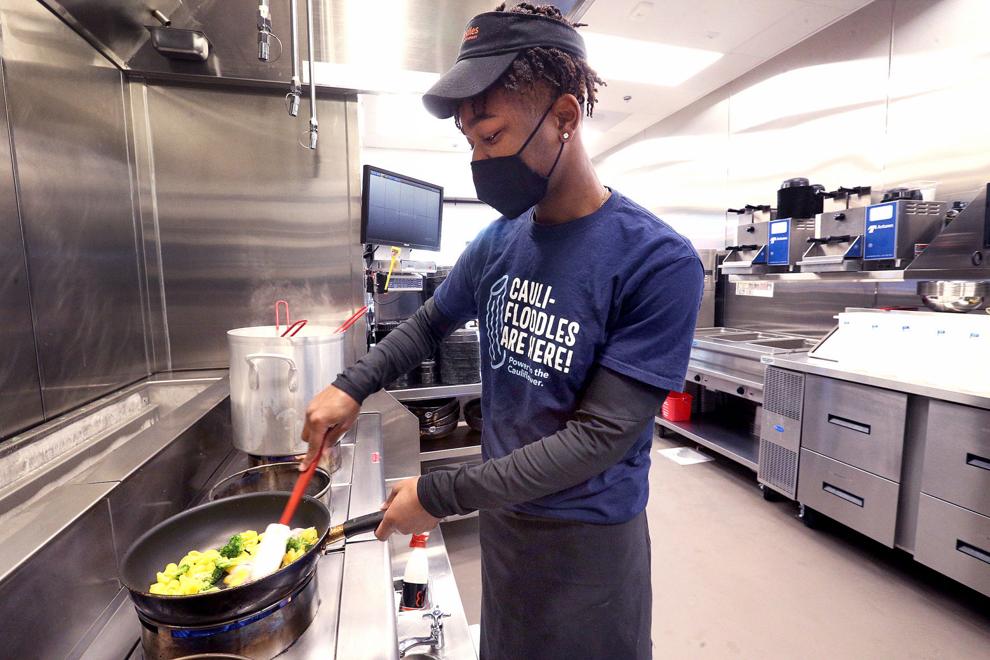 September 10: Dover-Eyota vs. La Crescent-Hokah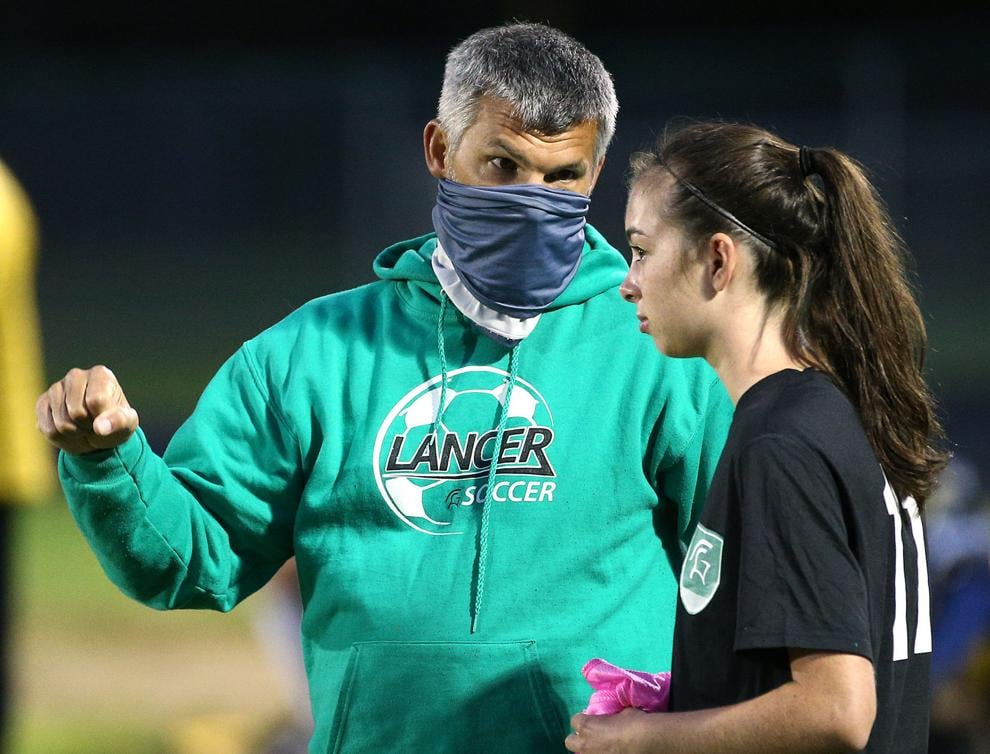 Onalaska Football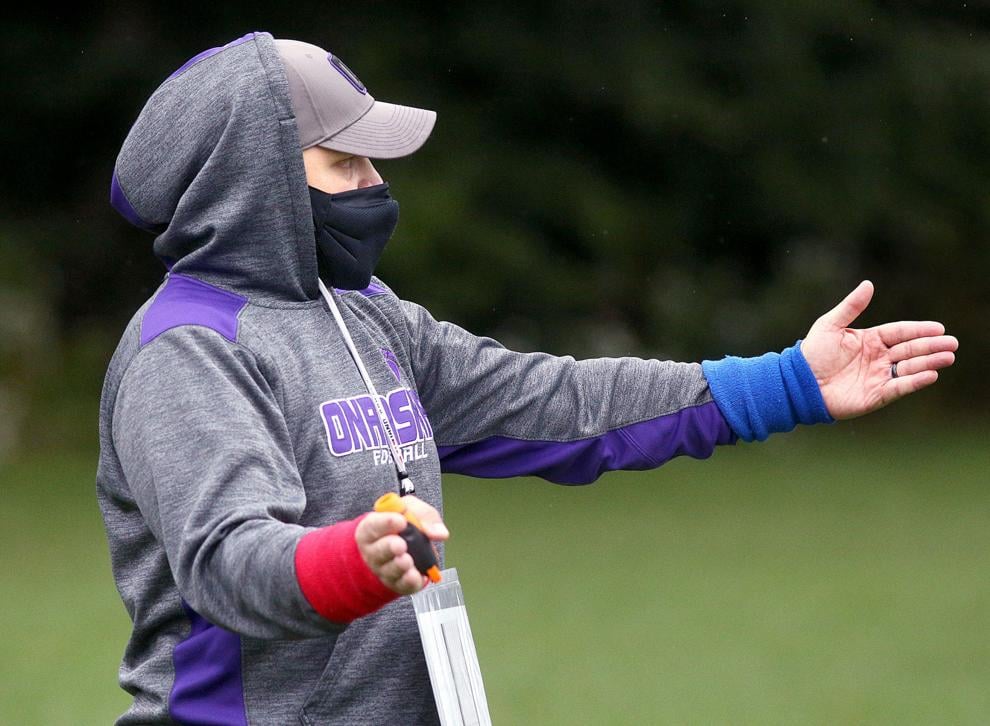 College during COVID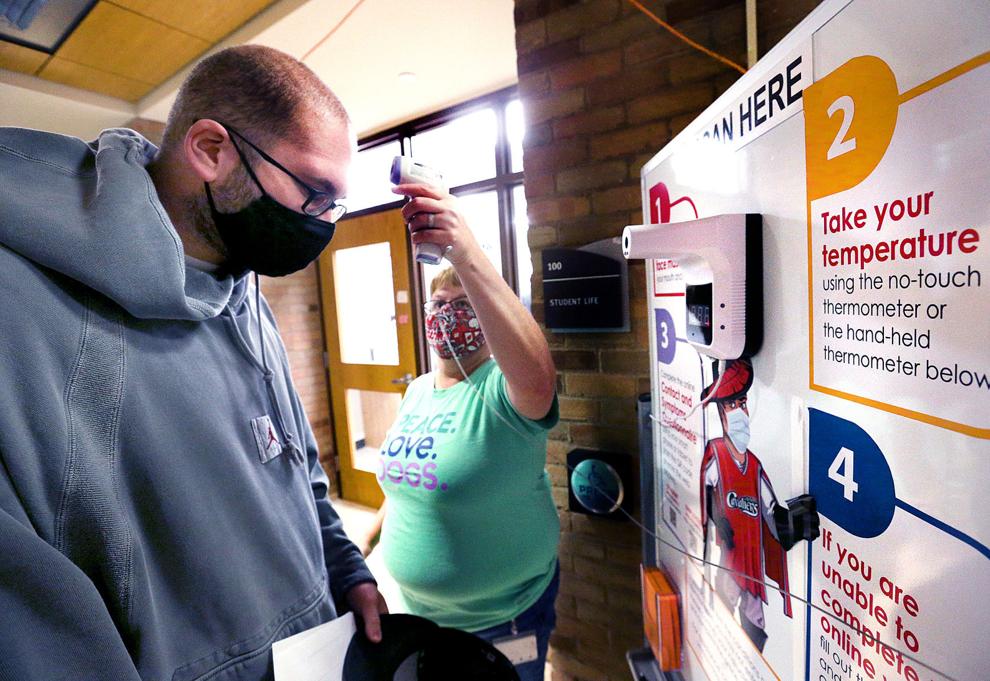 College during COVID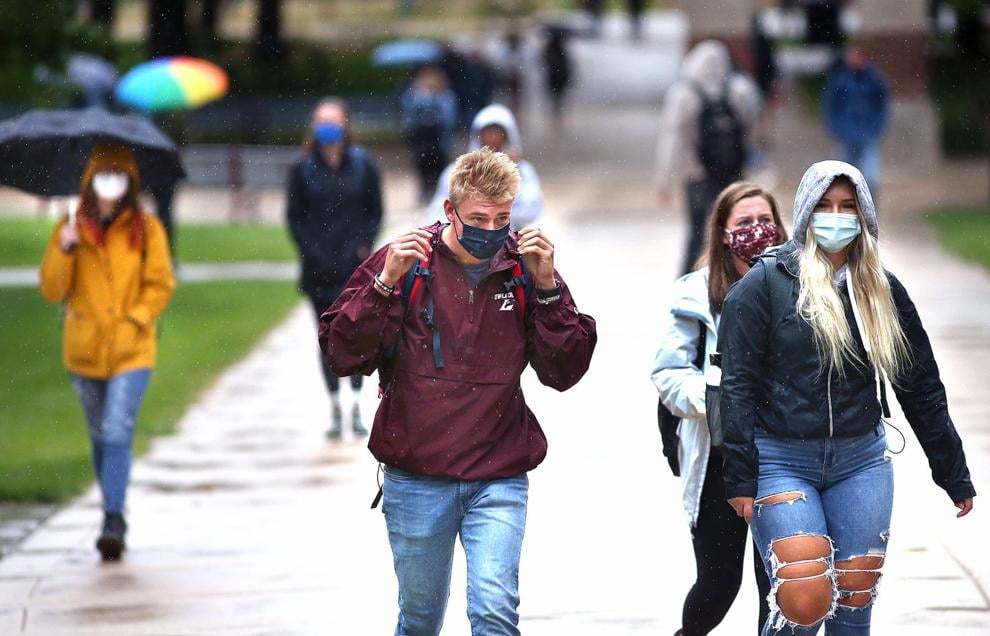 Vice President Pence at Dairyland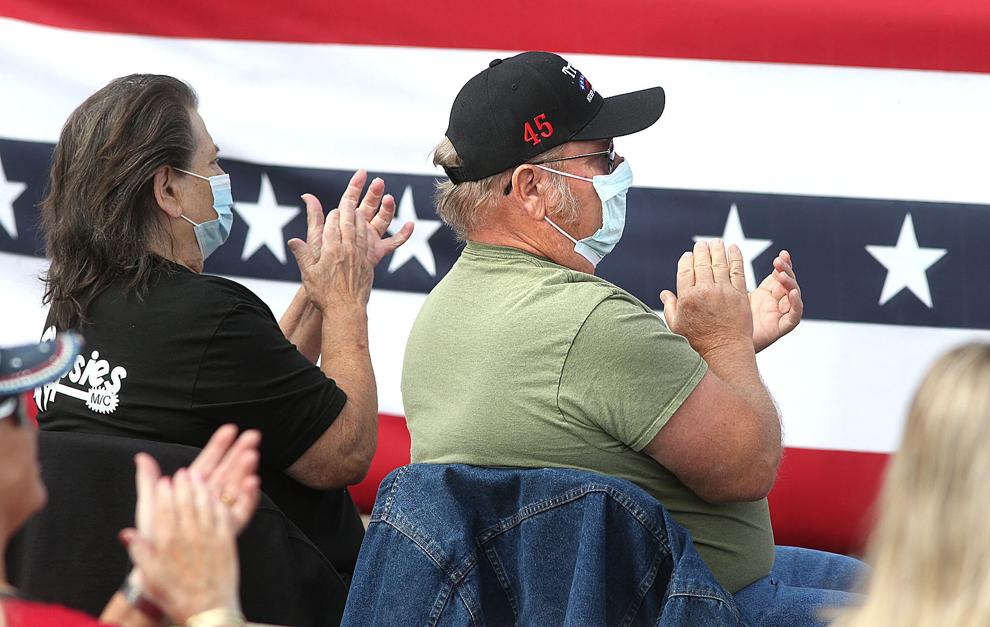 Vice President Pence at Dairyland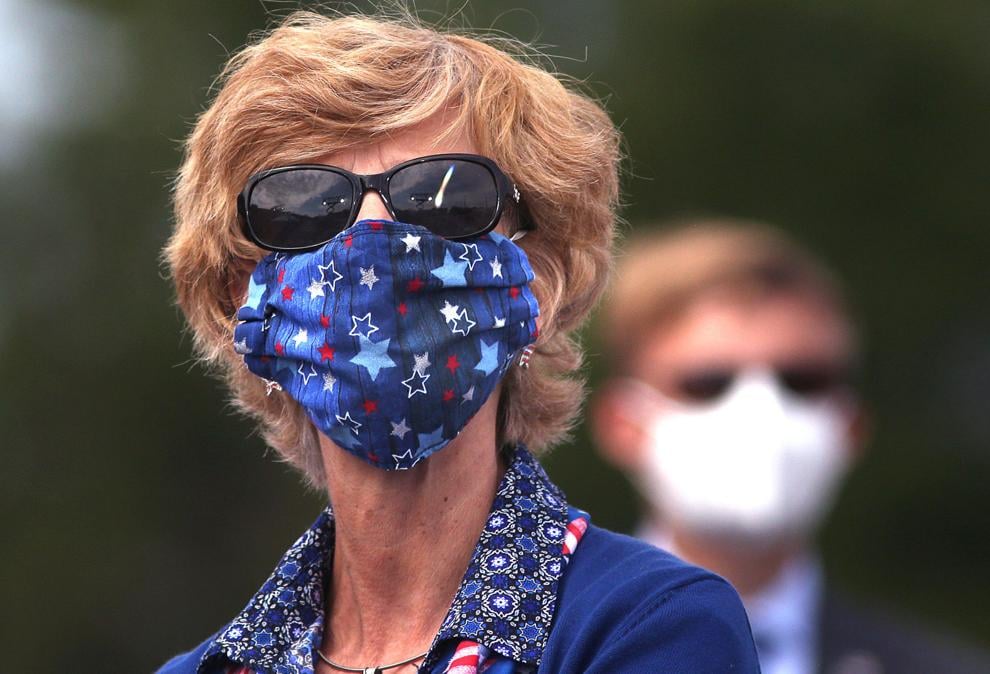 Scooping up smiles
Dr. Bures, a semi-retired dermatologist, since 1978 has worked Winona, La Crosse, Viroqua, and Red Wing. He also plays clarinet in the Winona Municipal Band and a couple dixieland groups. And he does enjoys a good pun.