After getting (not taking) the COVID vaccine, should you still wear a mask? There are currently divergent opinions. A very strident opposition to continued mask use comes from libertarian Kentucky Sen. Ron Paul.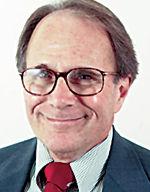 A recent Newsweek article quotes him as saying on Fox News that Americans should "throw your masks away." Paul, an ophthalmologist, arrogantly told Fox viewers that lockdown measures and masks have not "done anything" to slow the virus trajectory, and Americans should tell Fauci to "take a leap."
A Jan. 15 Kaiser Health News Article in a more civil tone gave 5 reasons why masks still are valuable. First is that no vaccine is 100% effective. Dr. Tom Frieden, former head of the CDC, points out that the 2 mRNA vaccines now being used are 95% effective.
Preeti Malani, the chief health officer at the University of Michigan delineates the difference between vaccine efficacy, the protection offered and the effectiveness or actual immunity in the vaccinated population. It's nitpicking to us, but not in reality.
The second point is the vaccines don't impart immediate protection. It takes roughly two weeks for your body to make the protective antibodies needed.
A third crucial point is that some vaccines prevent infection, like measles vaccine. Most other vaccines, including flu shots, prevent people from getting sick or experiencing disease. They don't prevent people from becoming infected or passing the virus to others and being contagious according to Dr. Paul Offit, adviser to the National Institutes of Health and FDA.
Fourth, masks protect people with compromised immune systems, such as cancer or autoimmune patients.
Fifth, masks protect against any strain of the virus, despite the genetic mutations. Dr. Offit says the best hope for ending the pandemic isn't to choose between masks, distancing and vaccines, but to combine them.
An NPR news article from Jan. 12 essentially covers the same points, but asks why the trials didn't establish if these vaccine could or could not prevent infection.
The tangled answer is that it would take too much time when the priority was to get vaccines out for use. The important thing was to demonstrate that they prevented symptoms and illness,
A much more measured, thoughtful assessment of discarding masks was offered by Vinay Prasad, MD, MPH (master's in public health), on the website MedPage Today. "Having spent some time thinking about the topic, and discussing with colleagues, I have reached (my own) conclusions. It is a tradeoff with residual uncertainties, and reasonable people can disagree. But I also favor the view that generally 14 days after vaccination, we can relax some restrictions.
"Everything I say applies to average people in the community. I am not speaking about enhanced precautions in high-risk settings like nursing homes or medical centers. My argument is contingent on there being no 'vaccine escape' that is, no mutation in the coronavirus that markedly reduces vaccine efficacy.
"Is it reasonable to tell someone that, if they are asymptomatic 14 days after the second vaccine (shot), they are highly unlikely to get COVID-19, and also less likely to spread the virus — both by having less severe disease, less asymptomatic carriage, faster virus clearing, stronger antibody responses, and fewer cases? Absolutely, that is my view."
The article elicited well over 70 comments. Many remarks cite the premise he uses is that people are and will get vaccinated. Others cite the variables about which we still lack knowledge, like how well vaccine protects against new mutations, the absolute unknown effect of asymptomatic spreaders, etc.
Reactions to Sen. Paul's remarks in the Newsweek article include the following responses:
"Rand Paul is the example of how dangerous it is to have people in positions of authority who speak loudly but have no clue what they're talking about."
"Once again Rand Paul spreads disinformation."
"How about we keep our masks, and throw away Rand Paul."
"Rand Paul also recommends smoking in bed."
These are other opinions.
Measles and wart vaccines produce sterilization immunity. They prevent infections. So far, the COVID vaccines are not sterilizing. They do prevent sickness but not viral spreading. Inactivated (whole, weakened) poliovirus vaccine does not produce sterilizing immunity either, but is considered 90% plus effective.
My opinion is that some help is better than none. My opinion is that this applies to continued mask use, perhaps with reasonable modifications after enough people are vaccinated. As a wise nurse I was fortunate to work with (for?) always said, opinions are like belly buttons — everyone has one. I have also heard, and maybe you have as well, that same comparison made to other body orifices.
Dr. Bures, a semi-retired dermatologist, since 1978 has worked Winona, La Crosse, Viroqua, and Red Wing. He also plays clarinet in the Winona Municipal Band and a couple dixieland groups. And he does enjoys a good pun.