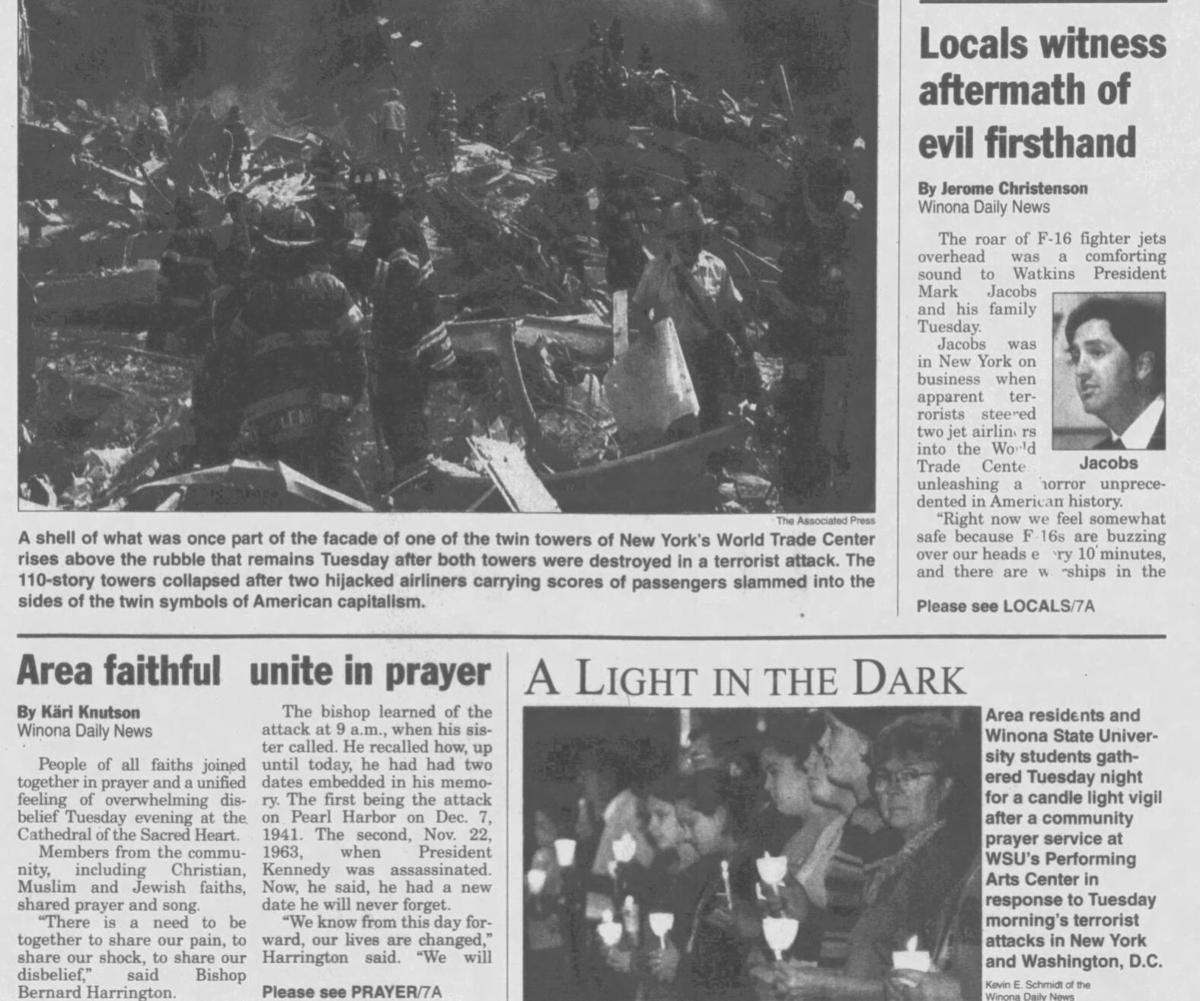 Don't miss Saturday's edition of the Winona Daily News on the 20th anniversary of 9/11.
There will be four full pages of readers' memories of September 11, 2001, expanded coverage of the anniversary around country, and a special Lee Enterprises' section on the anniversary of 9/11.
Thanks to all readers who contributed to this special 9/11 anniversary edition.
Not a home-delivered subscriber? You can pick up a copy at a neighborhood store.
Two decades later: Remembering and reflecting on Sept. 11, 2001
09-12-01-1.jpg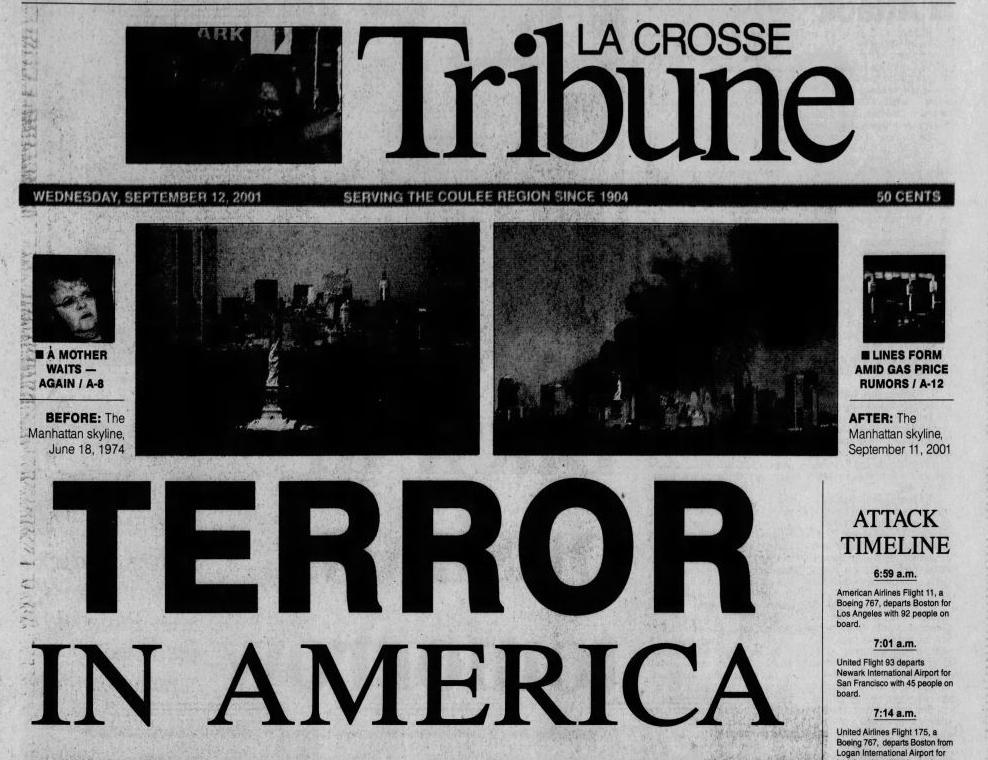 09-12-01-2.jpg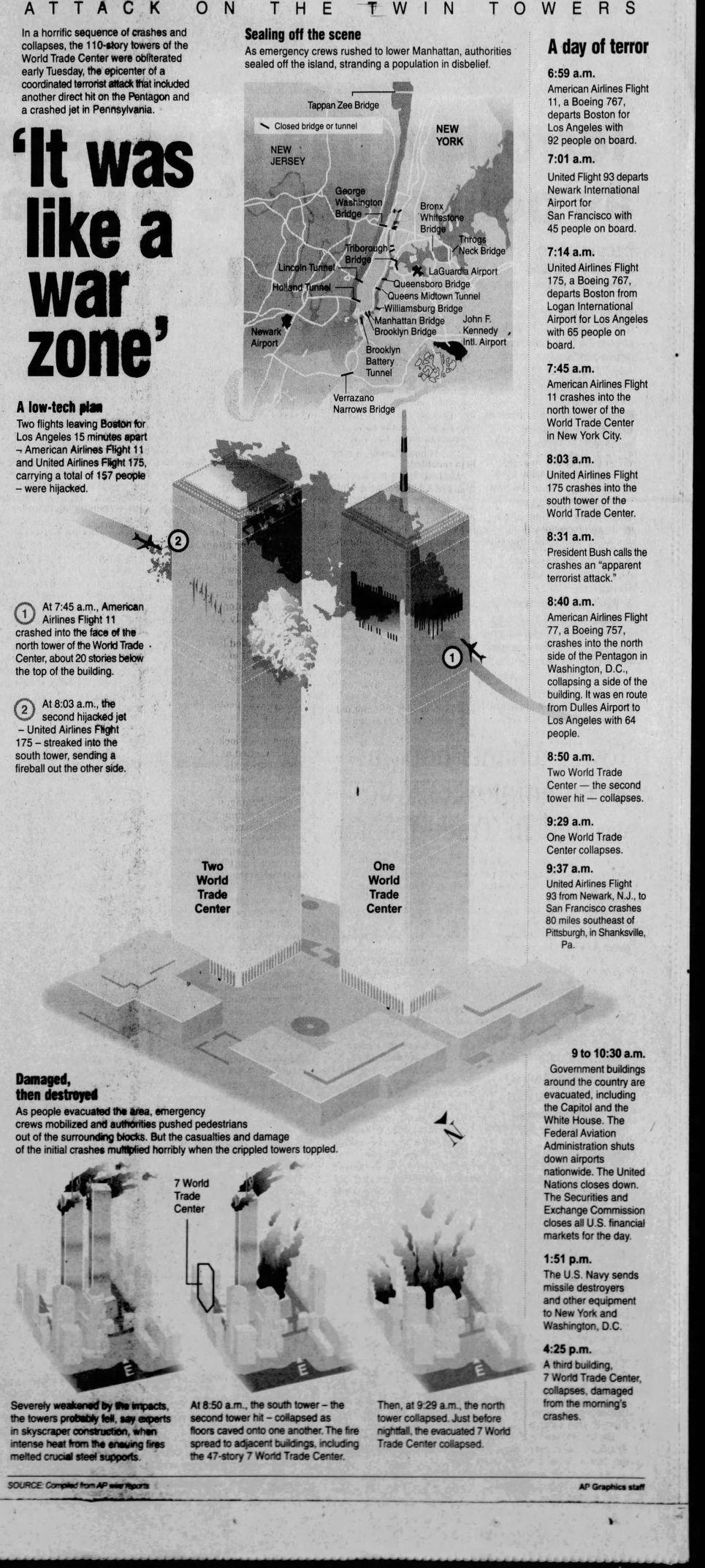 09-12-01-3.jpg
09-12-01-3v2.jpg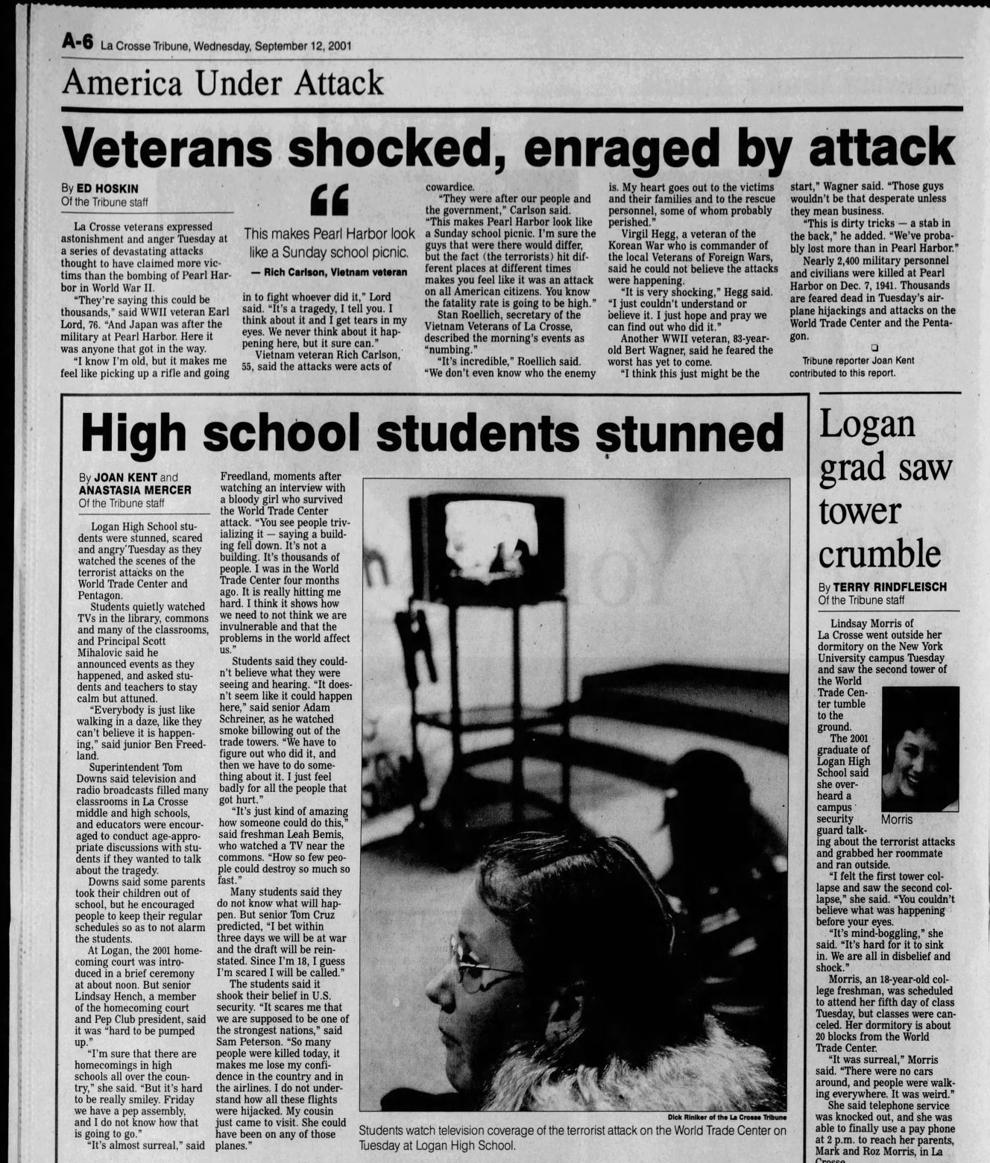 09-12-01-4.jpg

09-12-01-5.jpg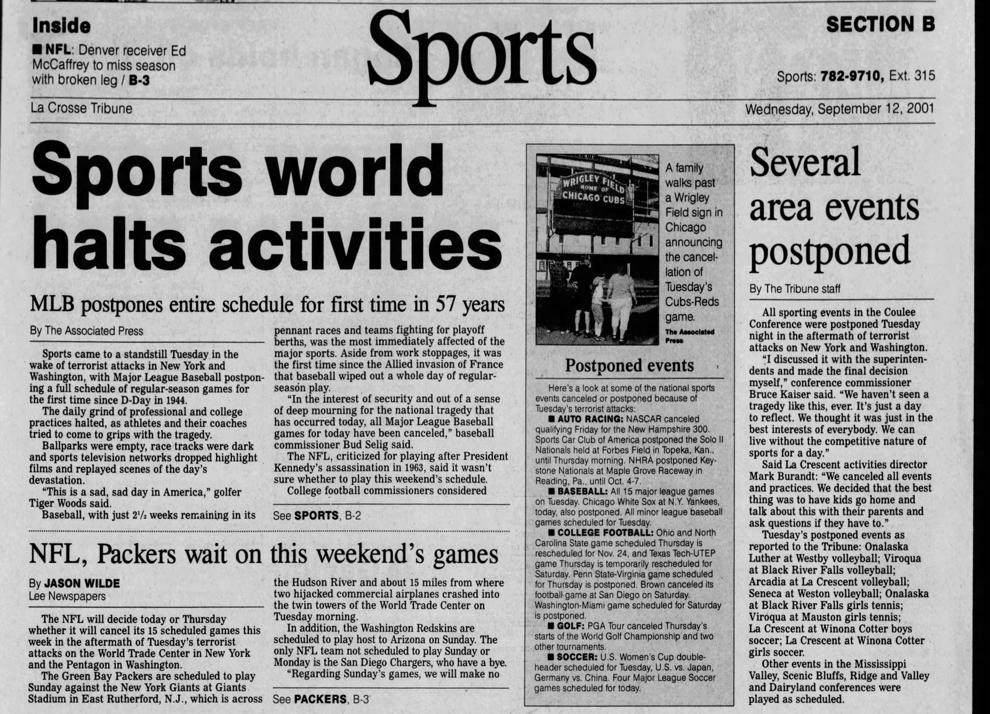 09-13-01-3v2.jpg
09-13-01-3.jpg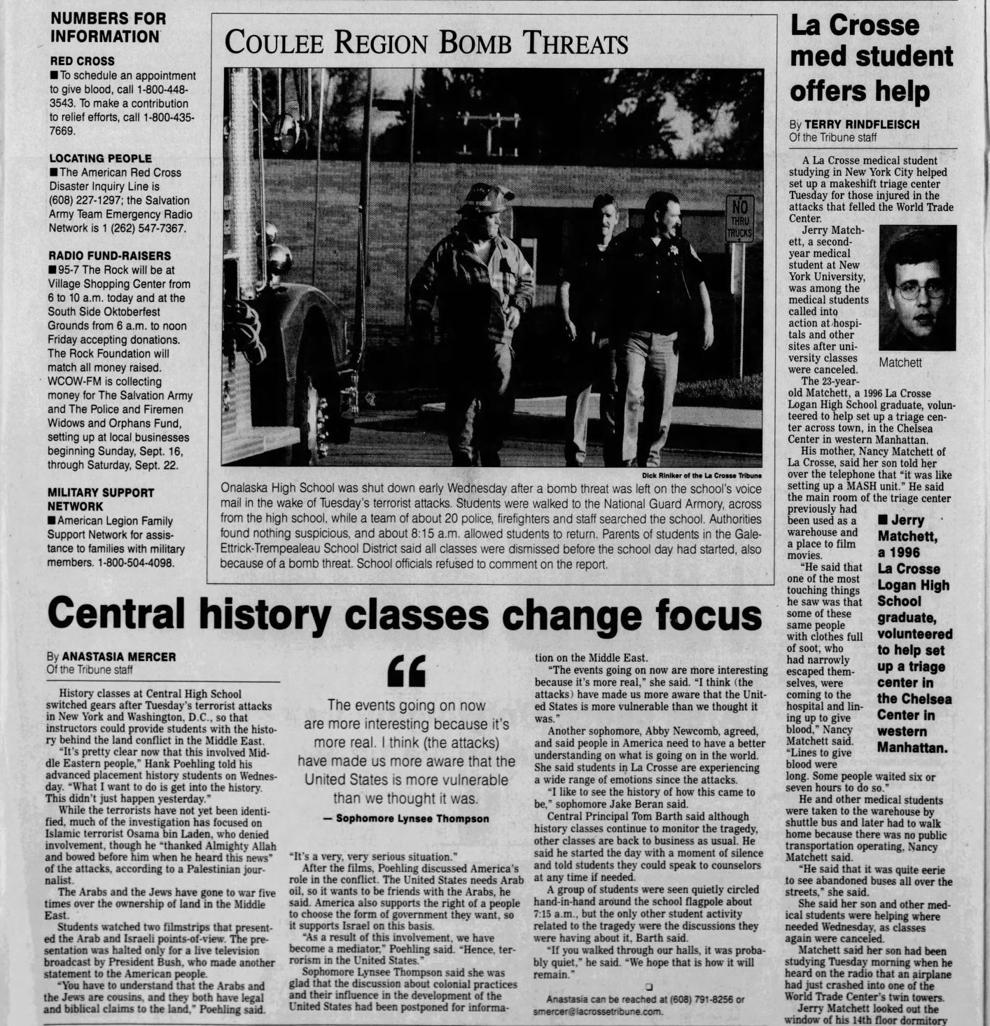 09-13-01-2v2.jpg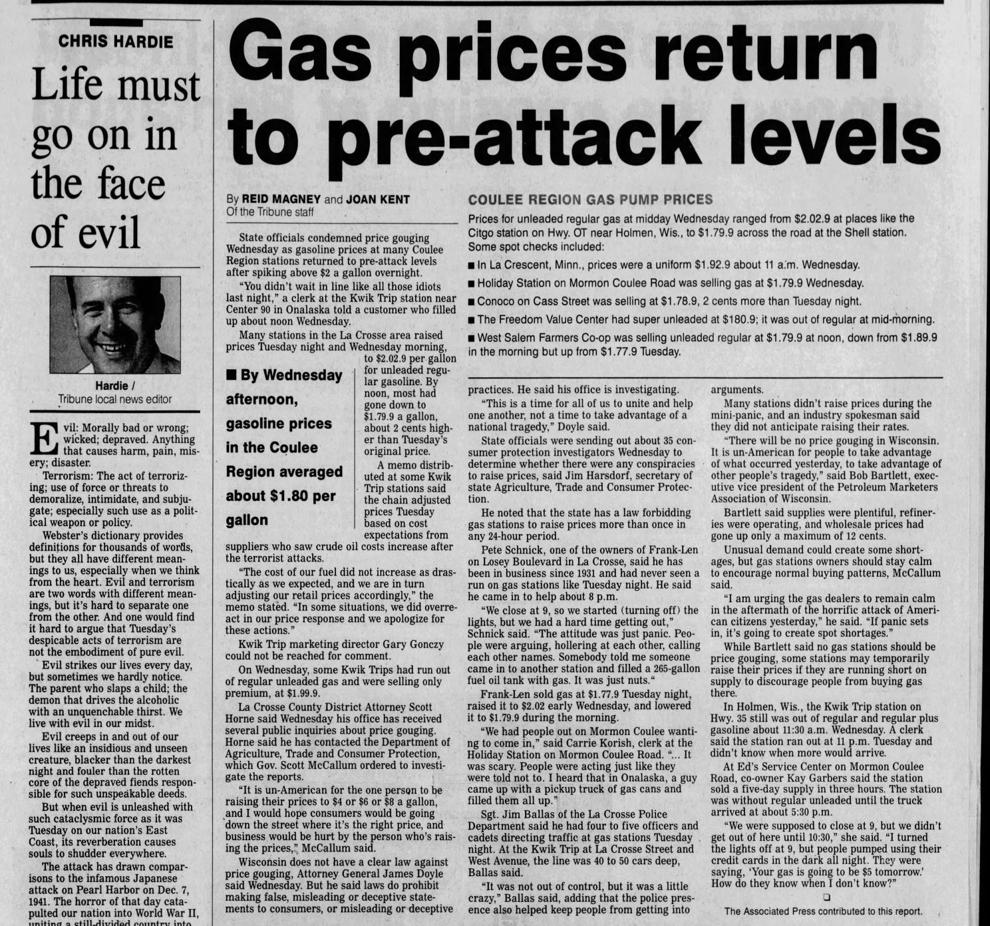 09-13-01-2.jpg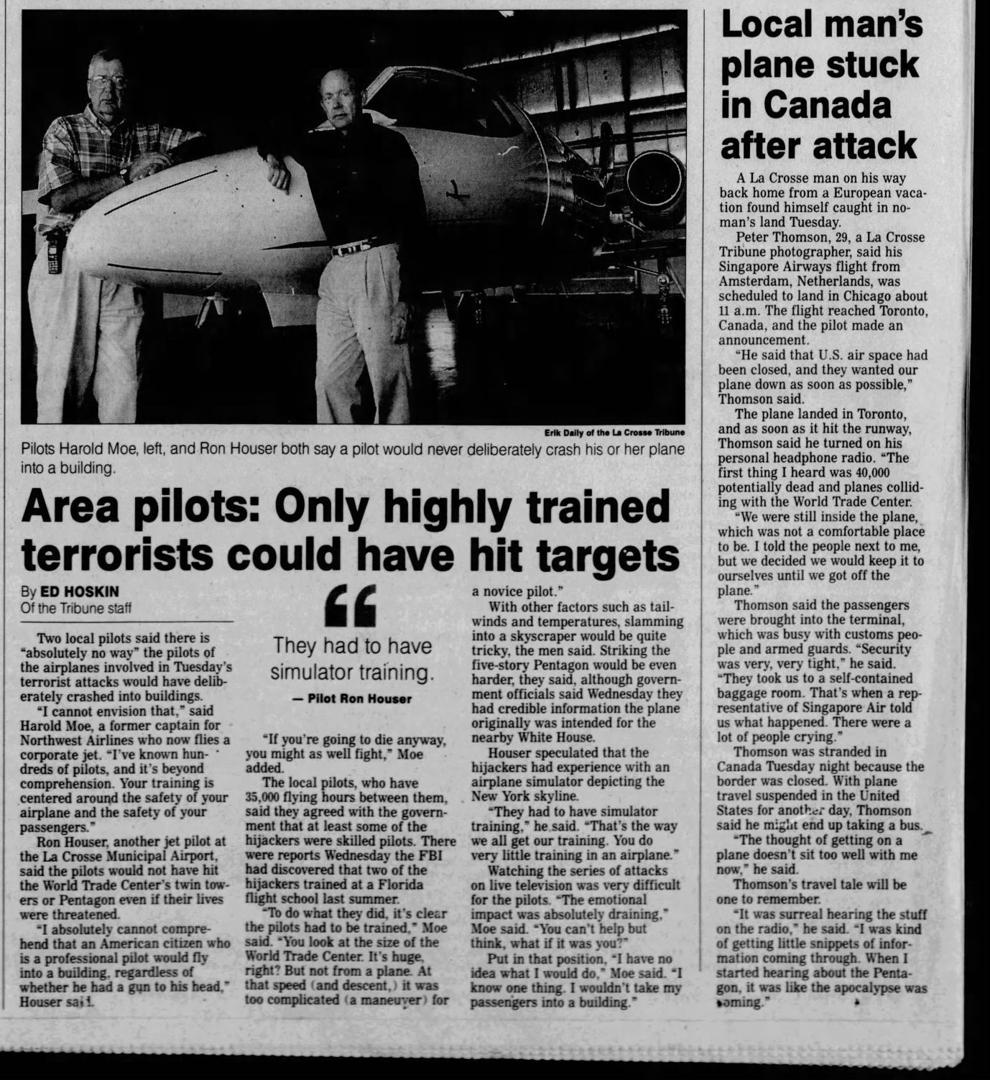 09-13-01-1v2.jpg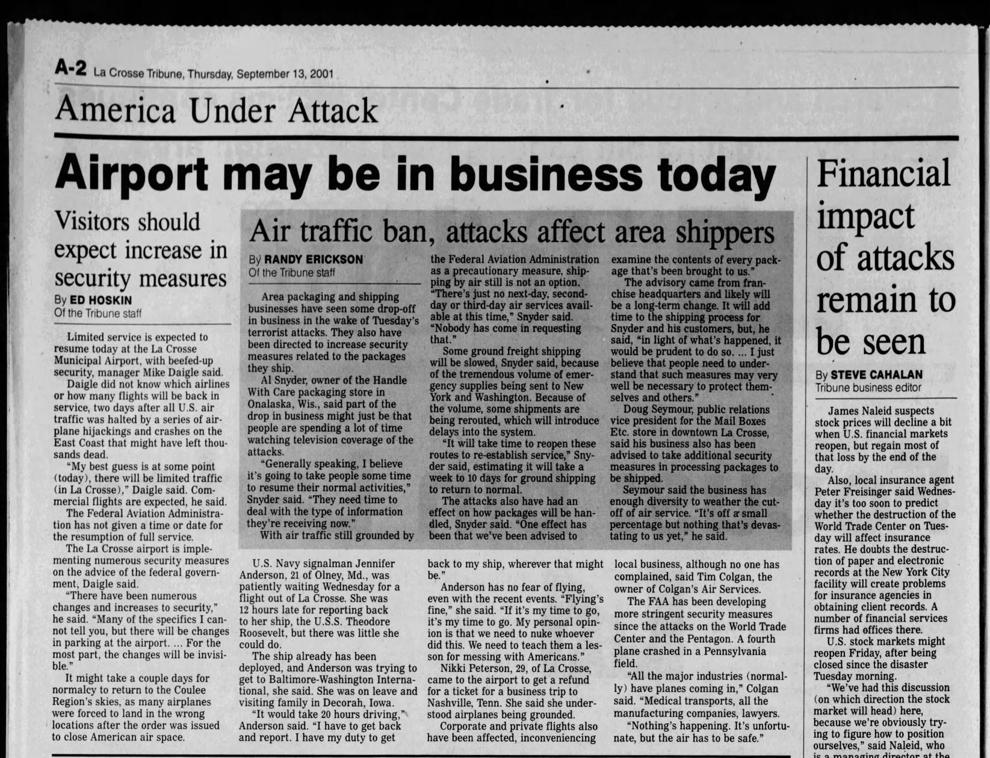 09-13-01-1.jpg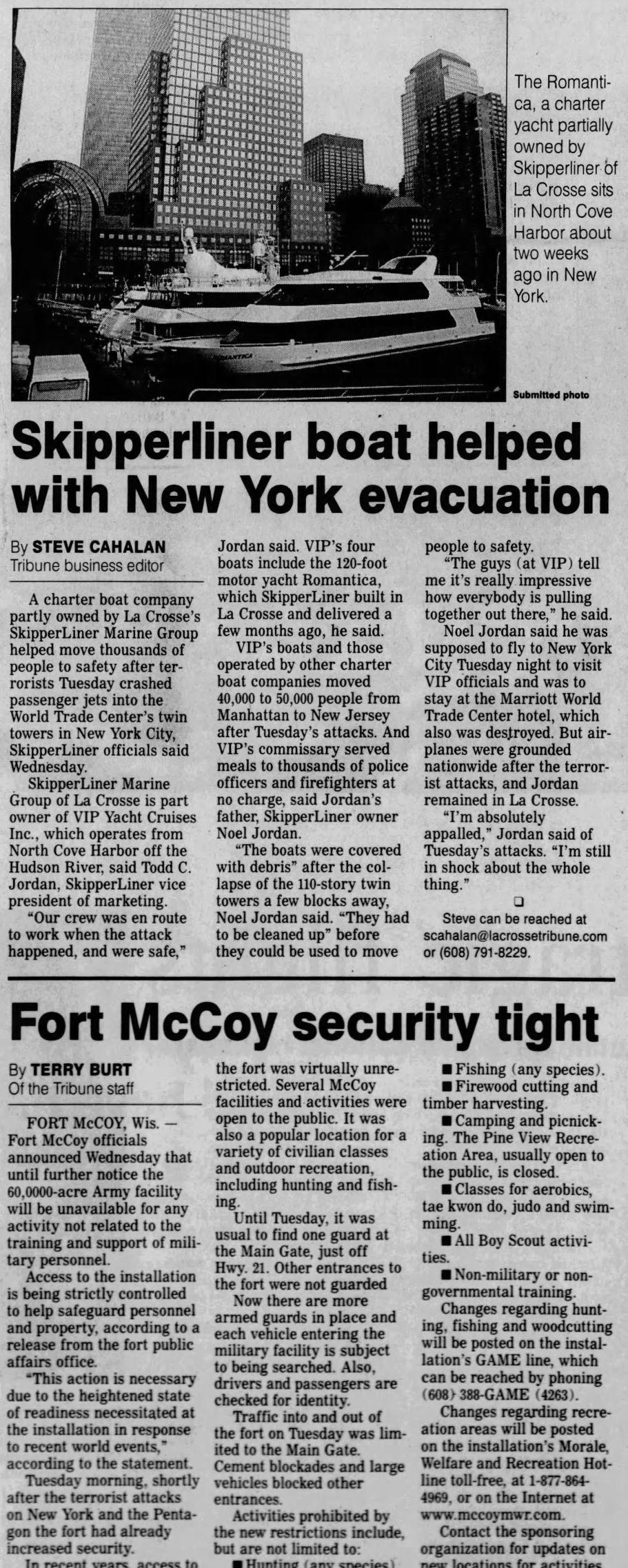 09-14-01-2.jpg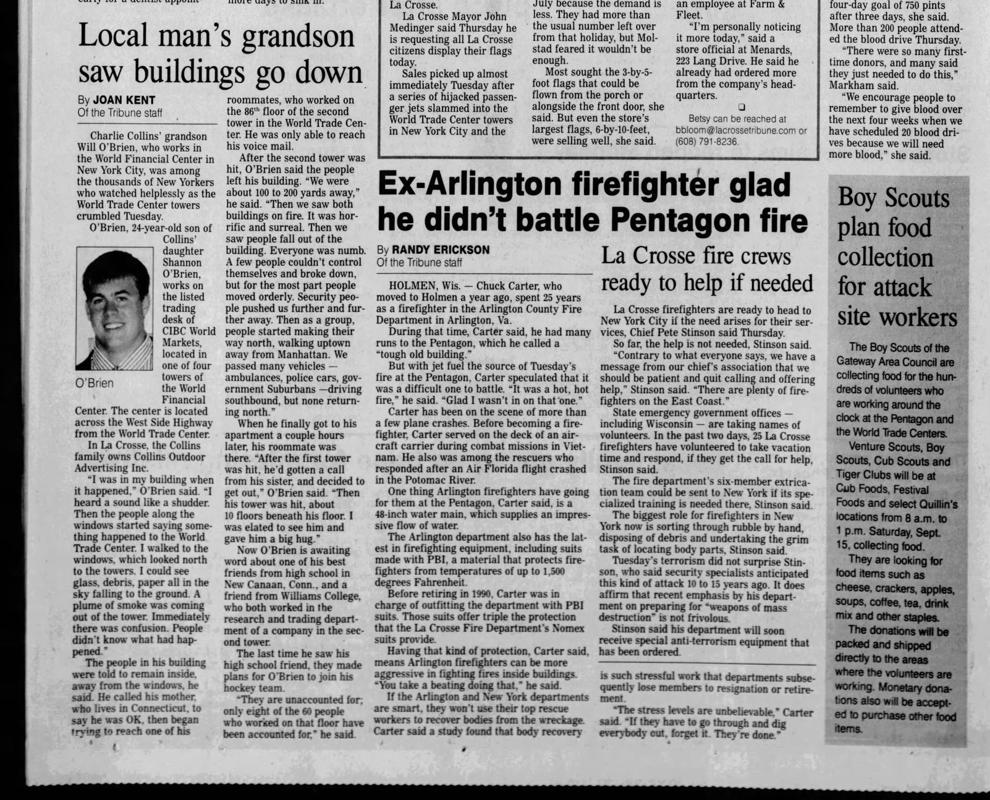 09-14-01-1v2.jpg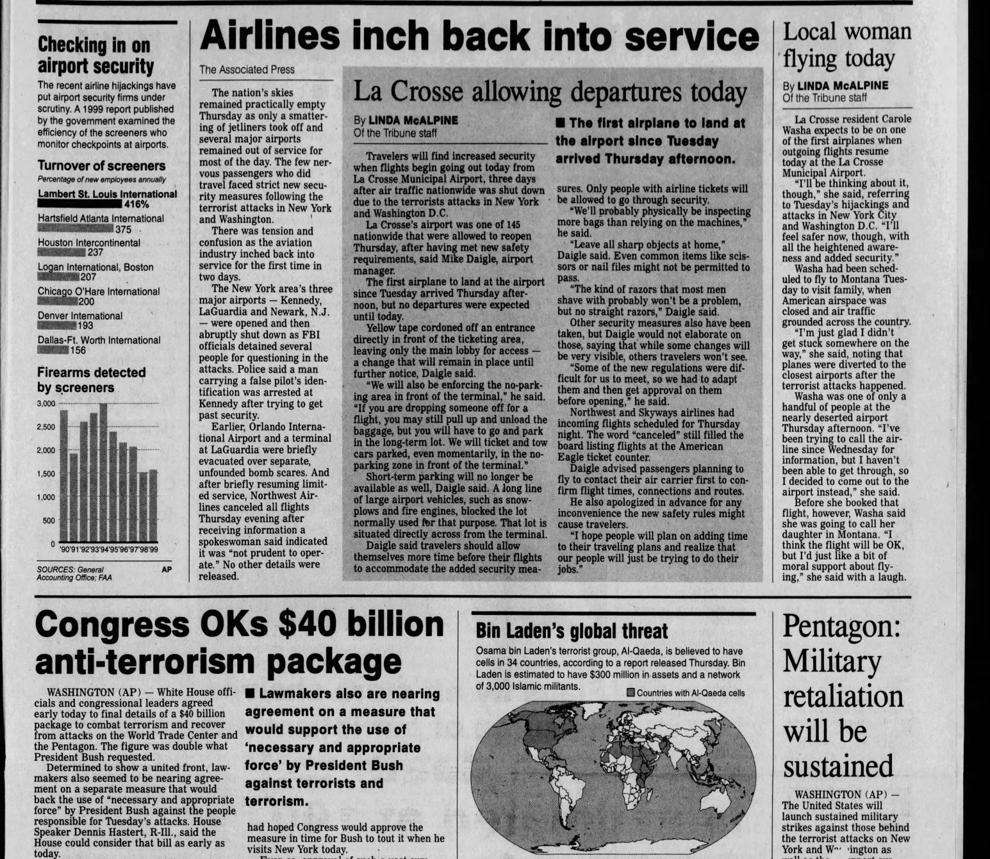 09-14-01-1.jpg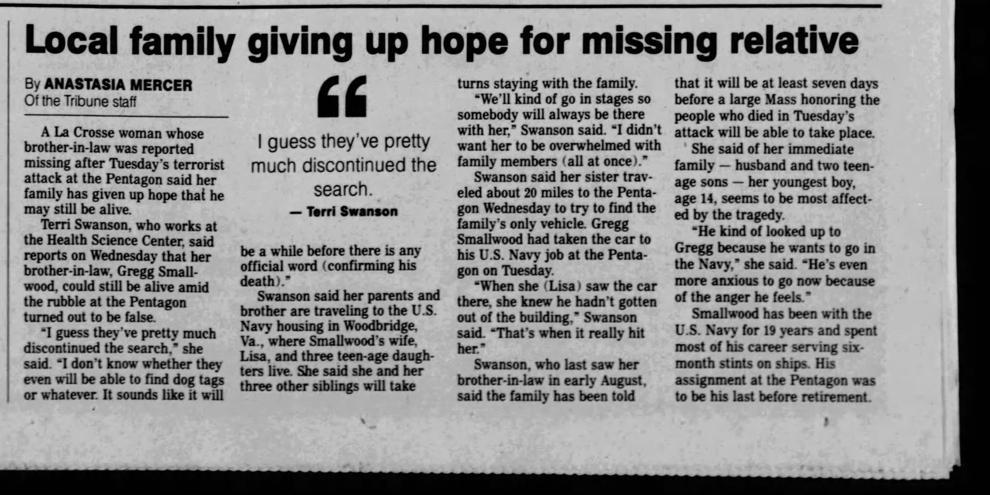 09-14-01-4.jpg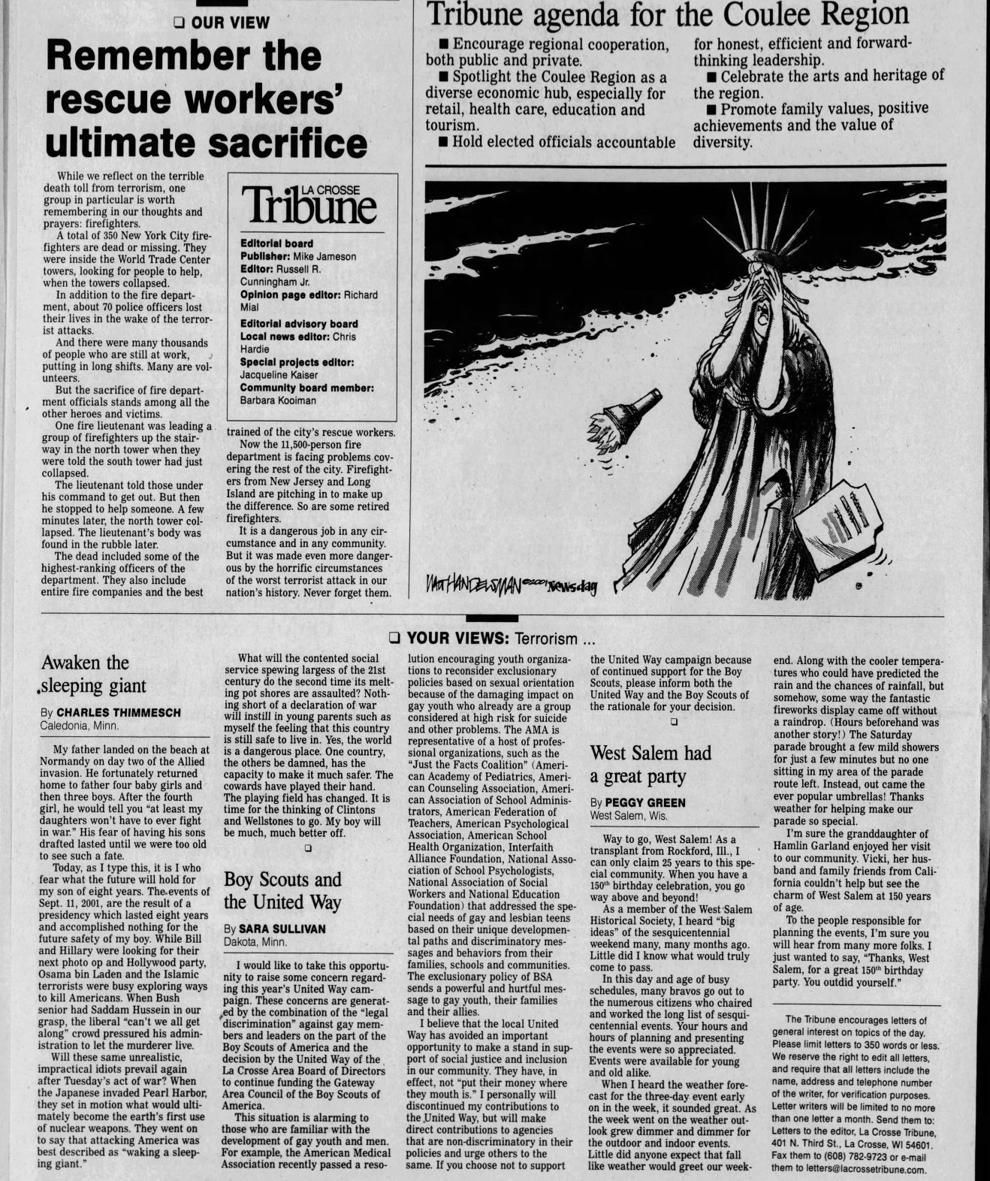 09-14-01-3.jpg

09-14-01-2v2.jpg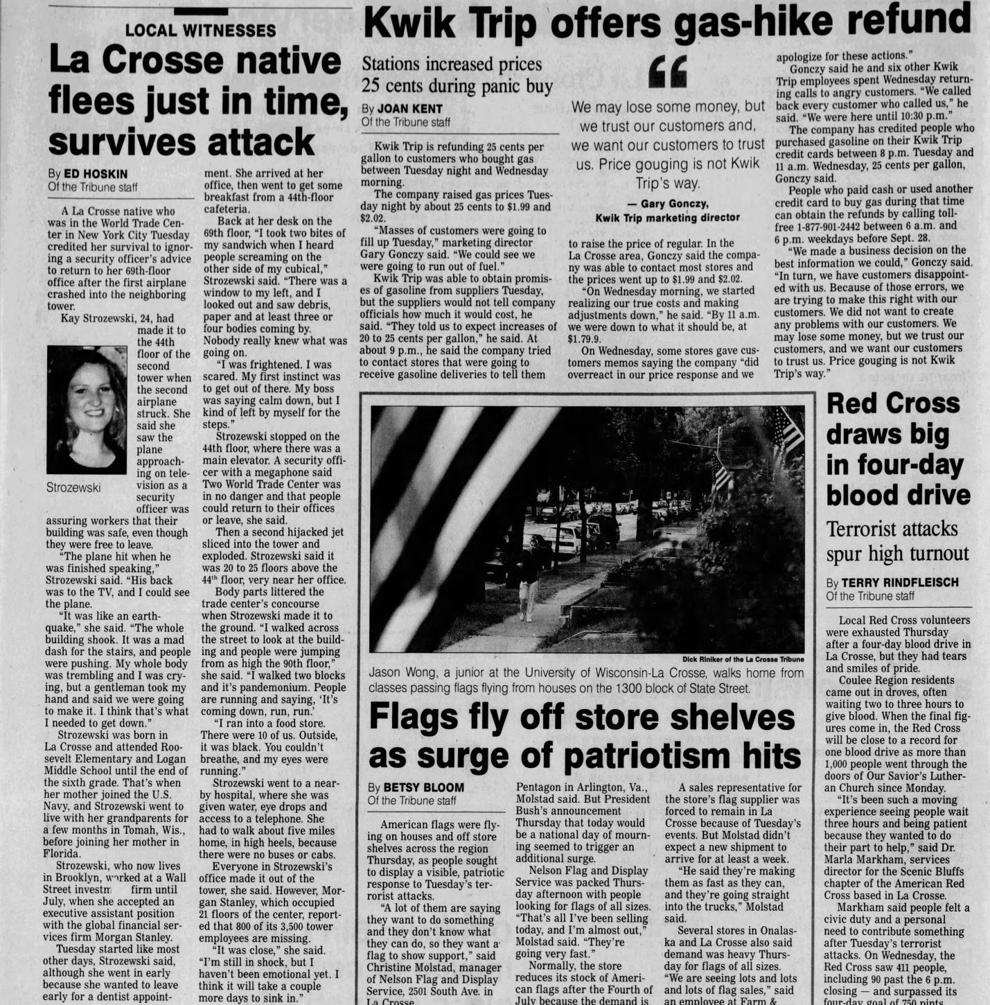 Chippewa_Herald_Telegram_Wed__Sep_12__2001_ (1).jpg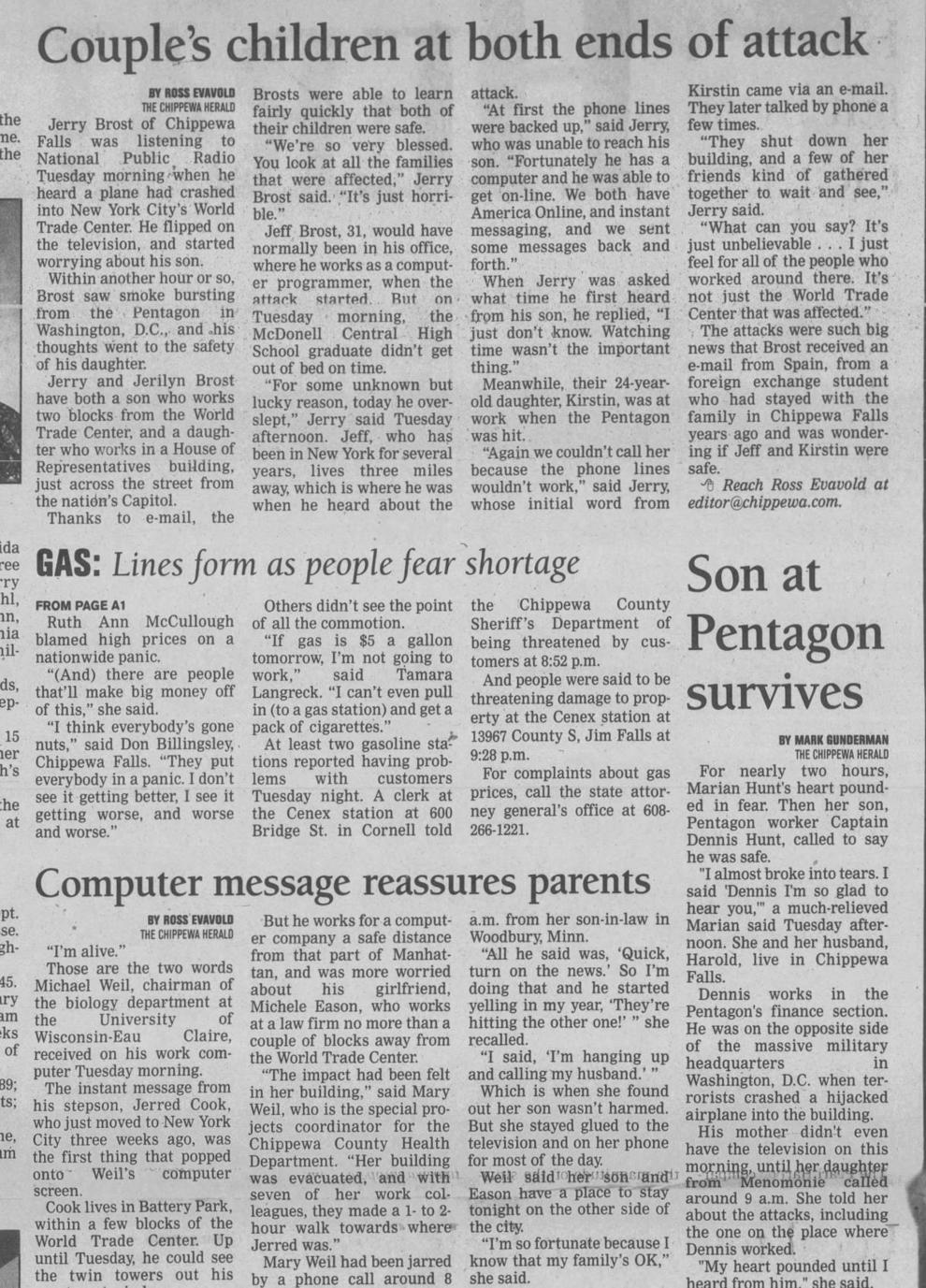 Chippewa_Herald_Telegram_Wed__Sep_12__2001_ (2).jpg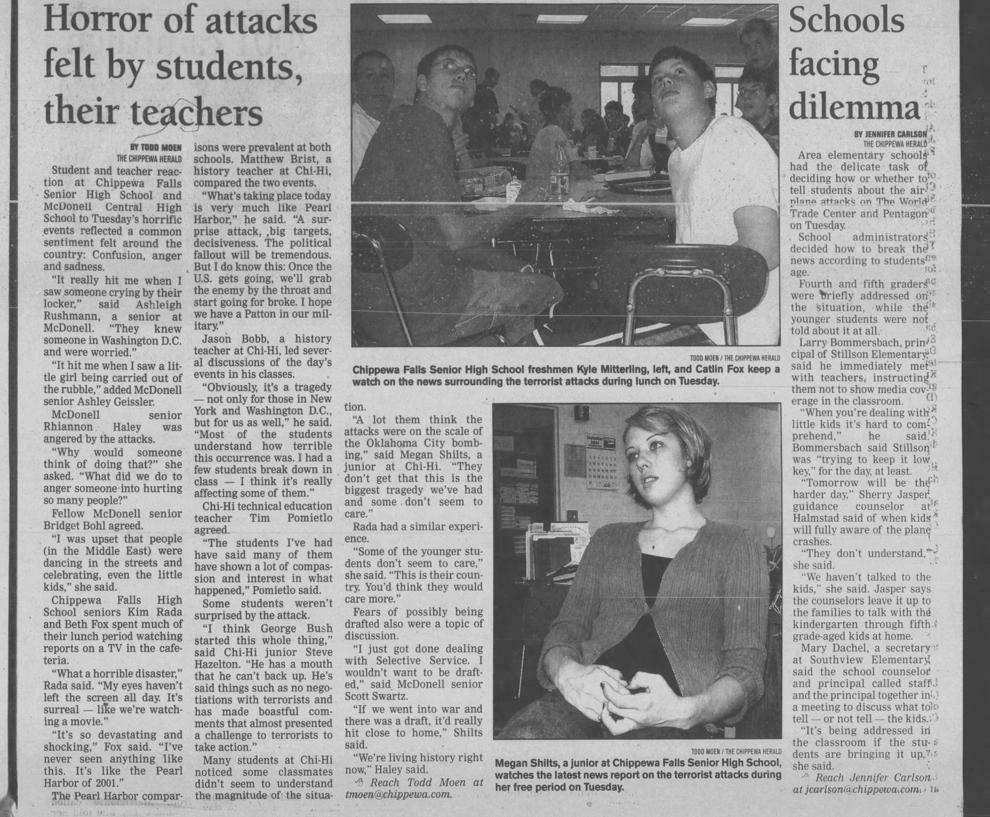 Chippewa_Herald_Telegram_Wed__Sep_12__2001_ (3).jpg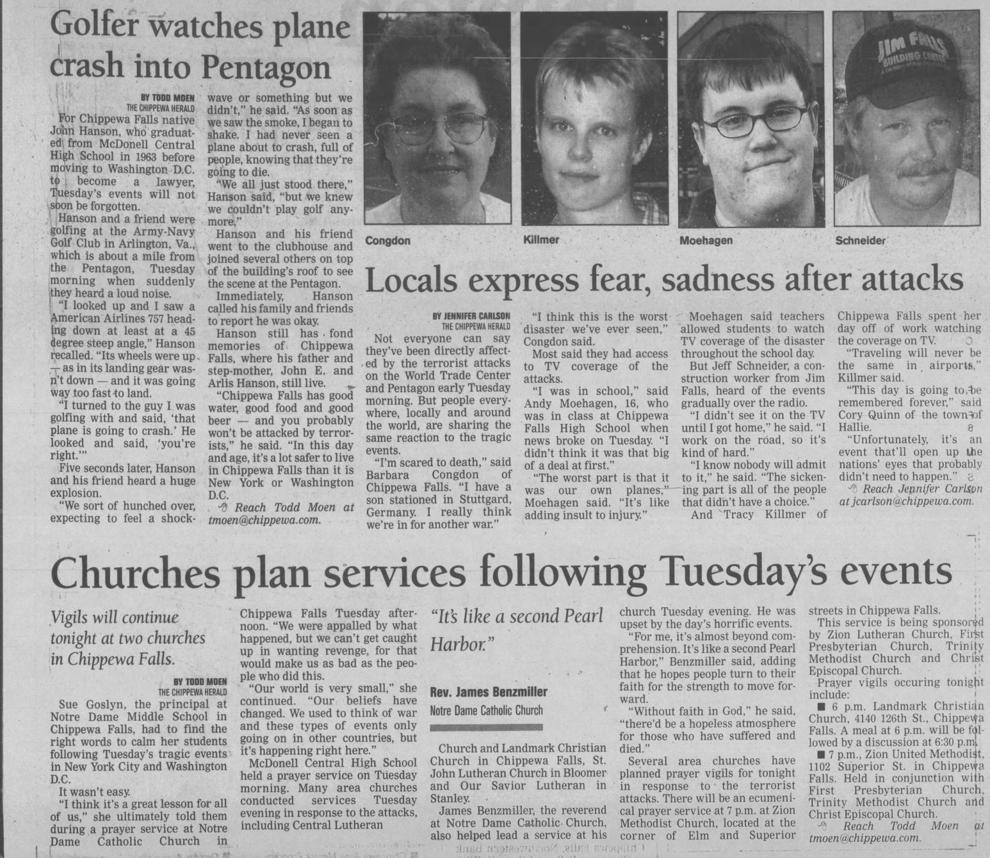 Chippewa_Herald_Telegram_Wed__Sep_12__2001_.jpg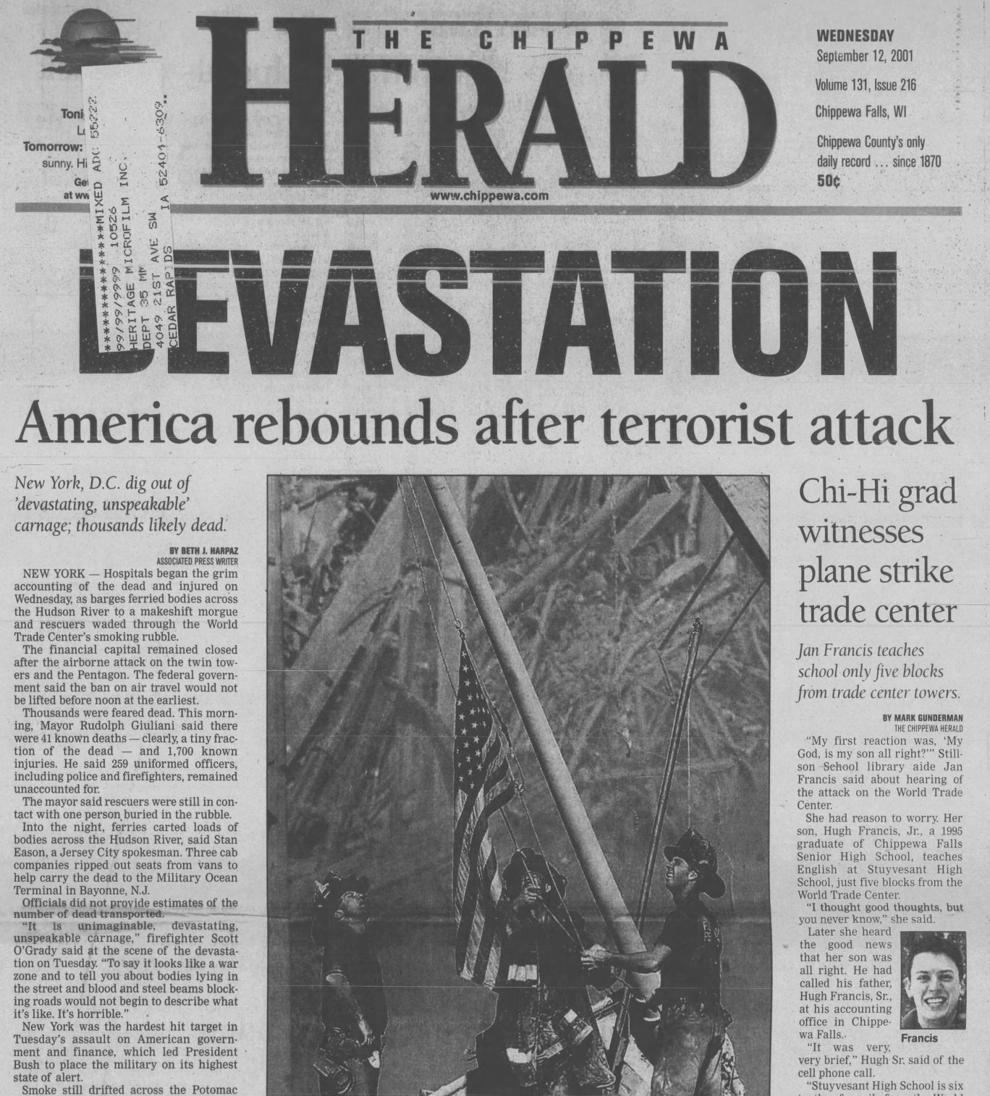 Chippewa_Herald_Telegram_Mon__Sep_17__2001_.jpg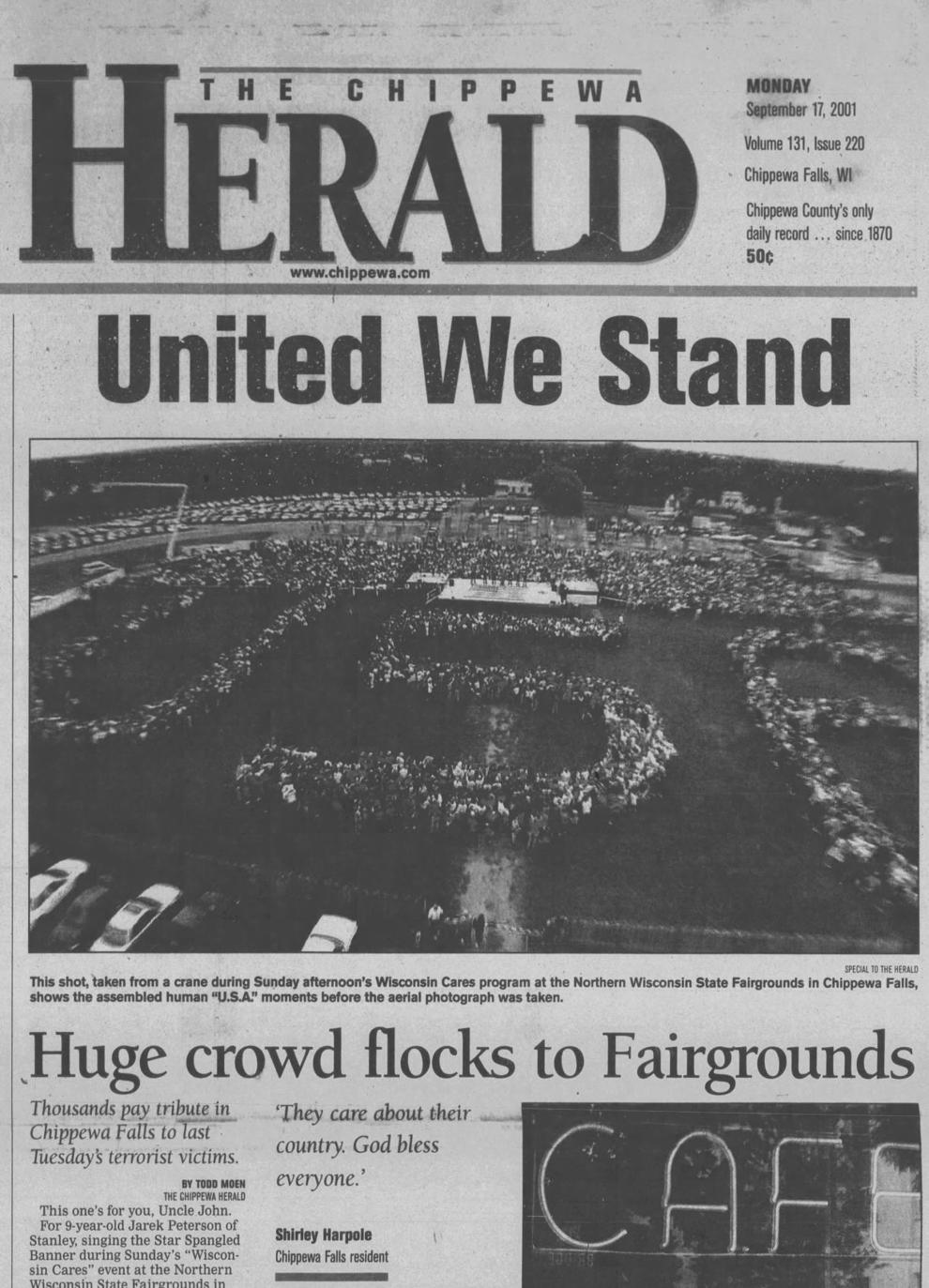 The_Winona_Daily_News_Wed__Sep_12__2001_.jpg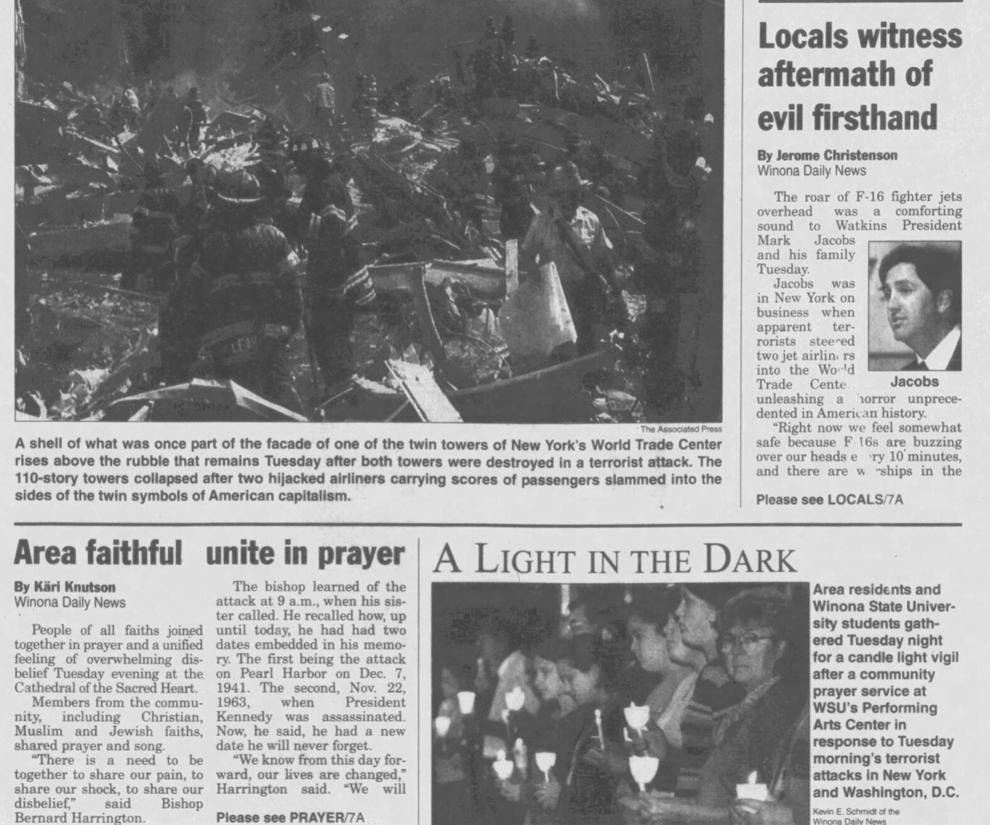 The_Winona_Daily_News_Thu__Sep_13__2001_.jpg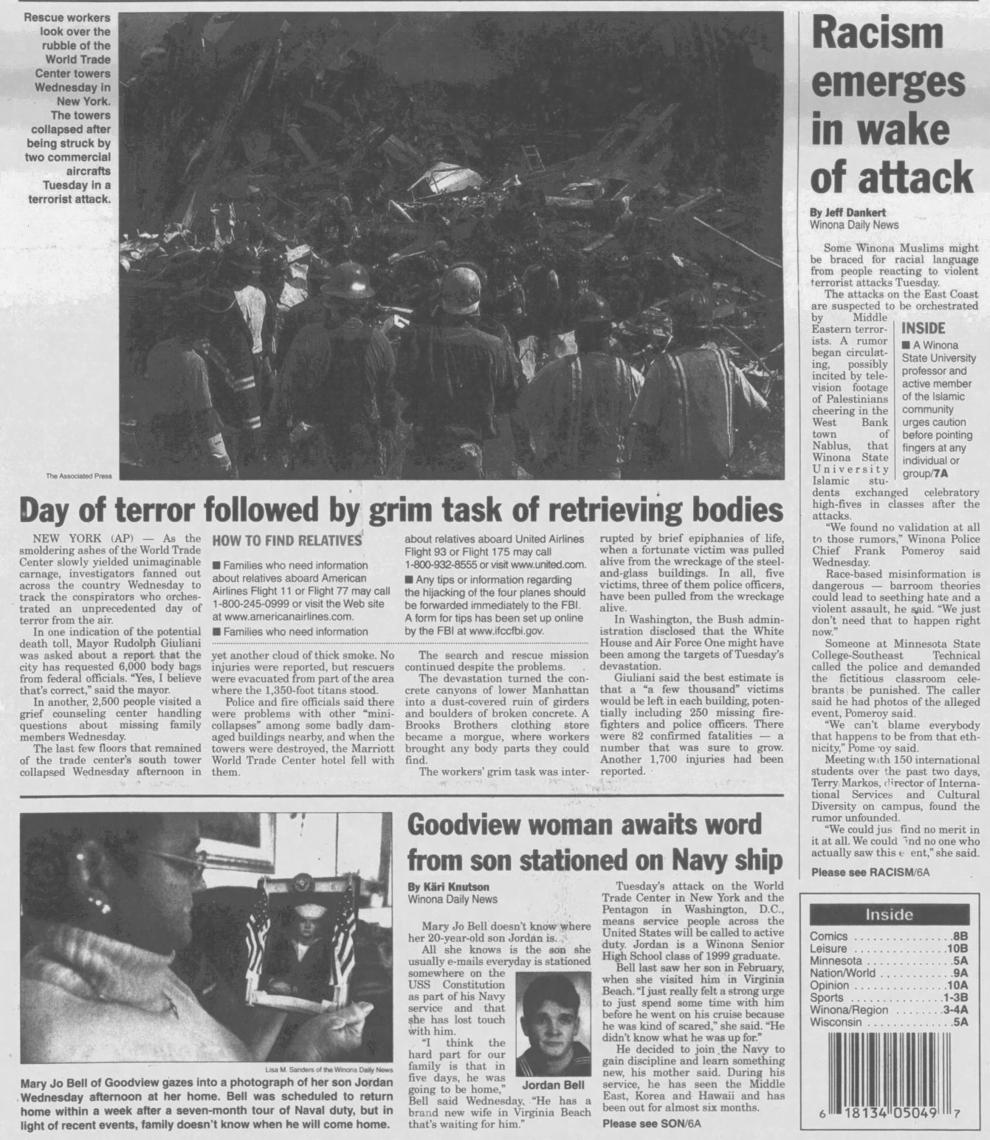 The_Winona_Daily_News_Fri__Sep_14__2001_.jpg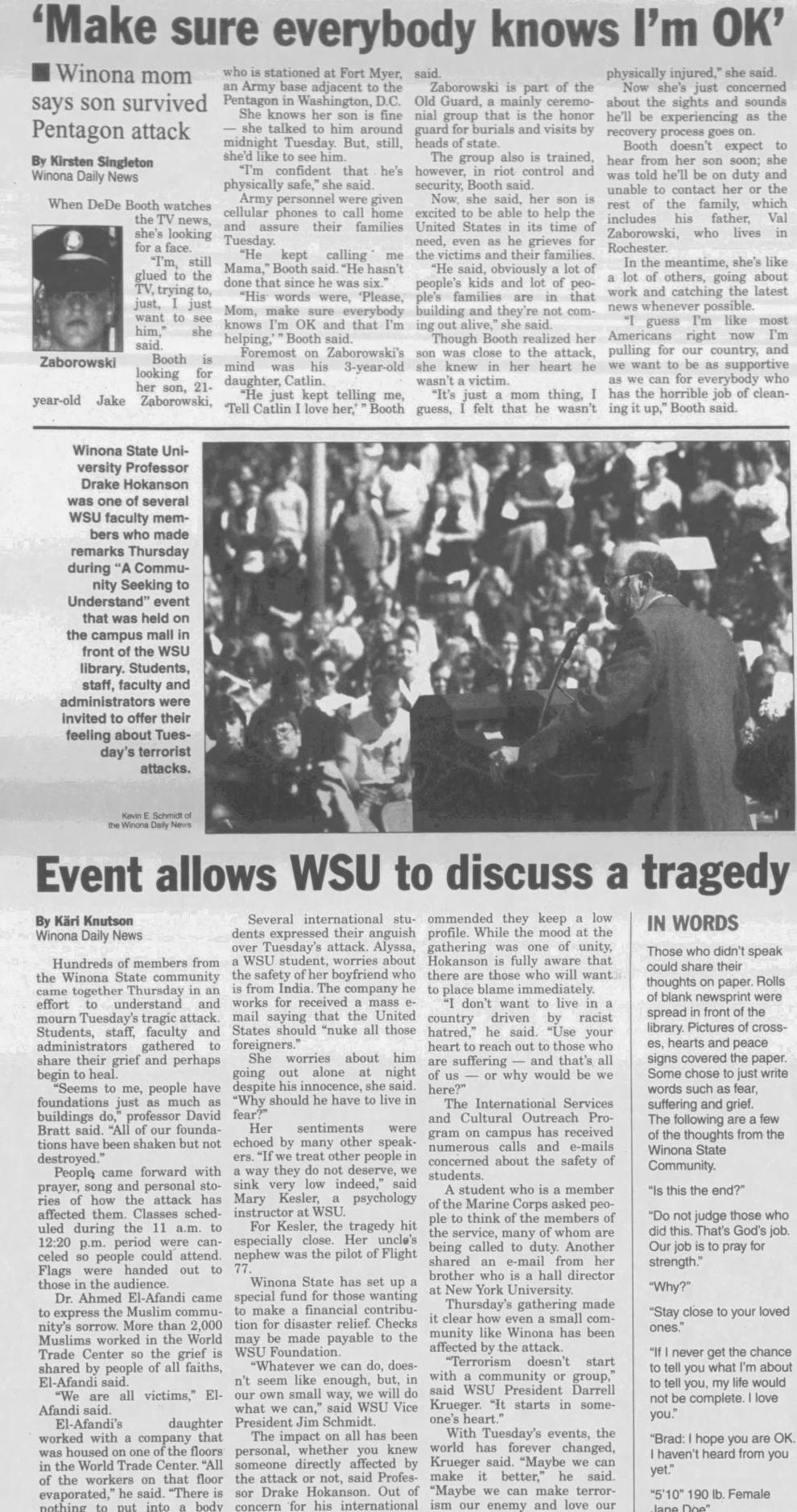 Wisconsin_State_Journal_Wed__Sep_12__2001_1.jpg
Wisconsin_State_Journal_Wed__Sep_12__2001_.jpg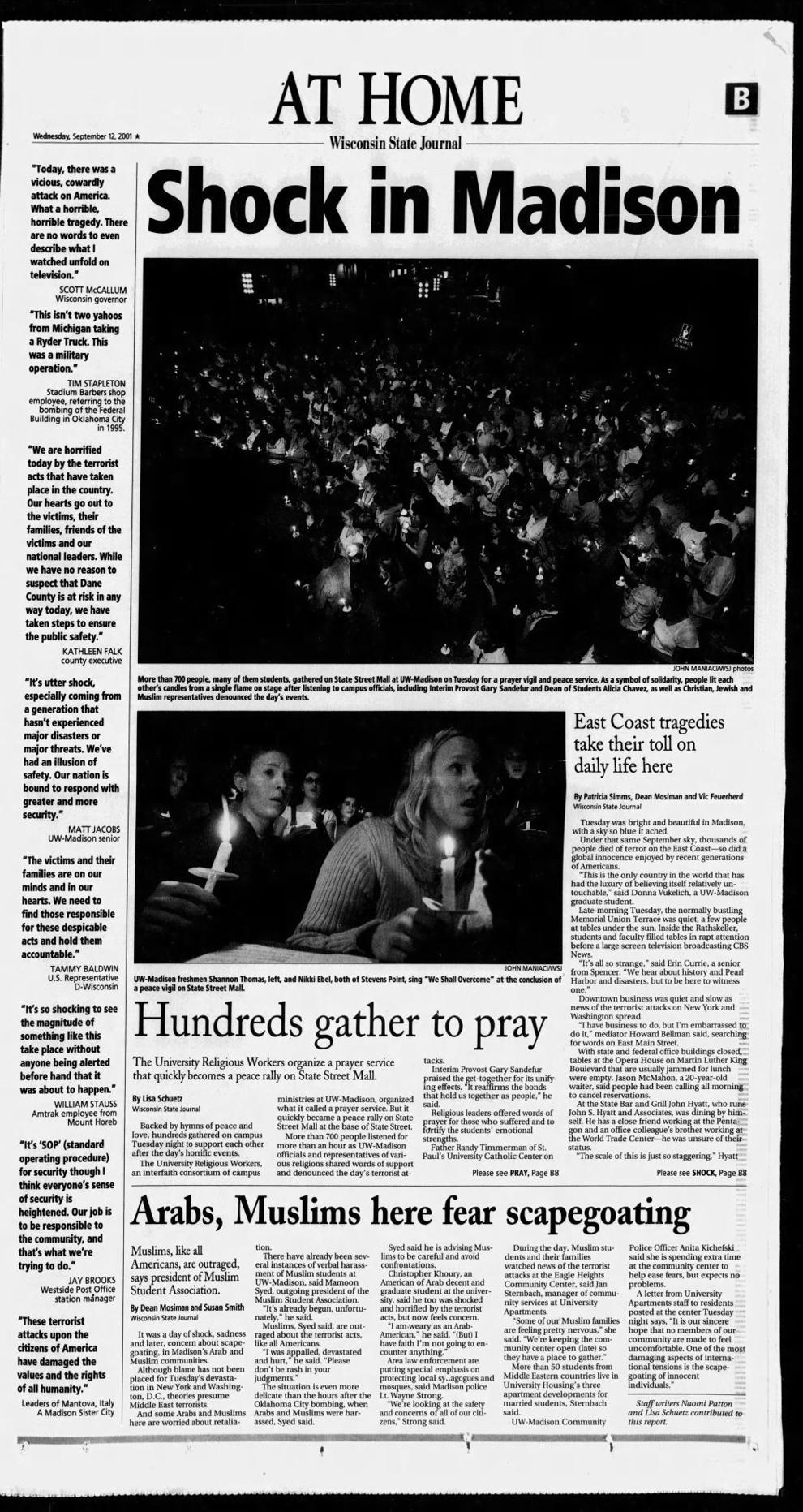 Wisconsin_State_Journal_Wed__Sep_12__2001_ 3.jpg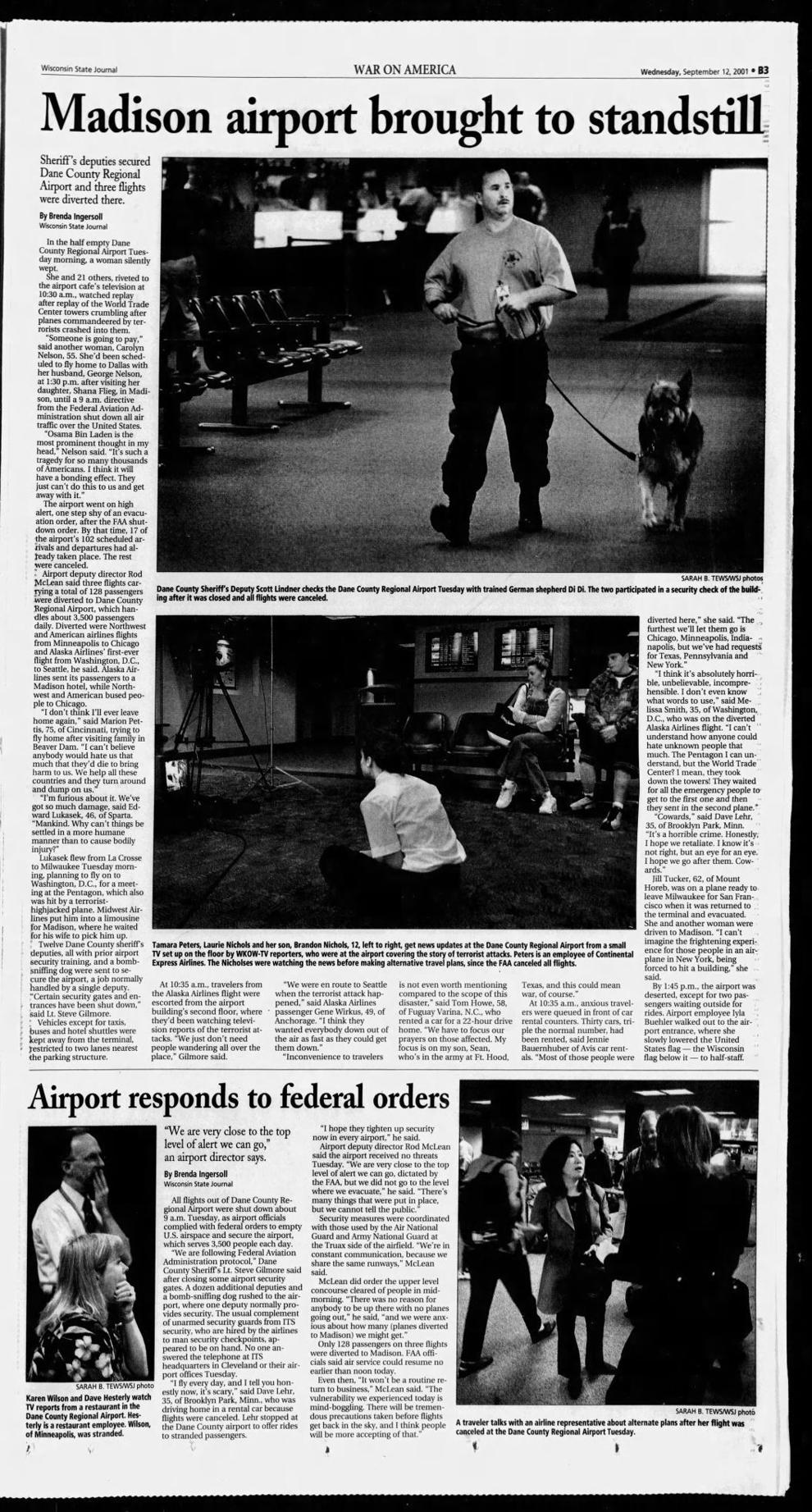 Wisconsin_State_Journal_Wed__Sep_12__2001_ 4.jpg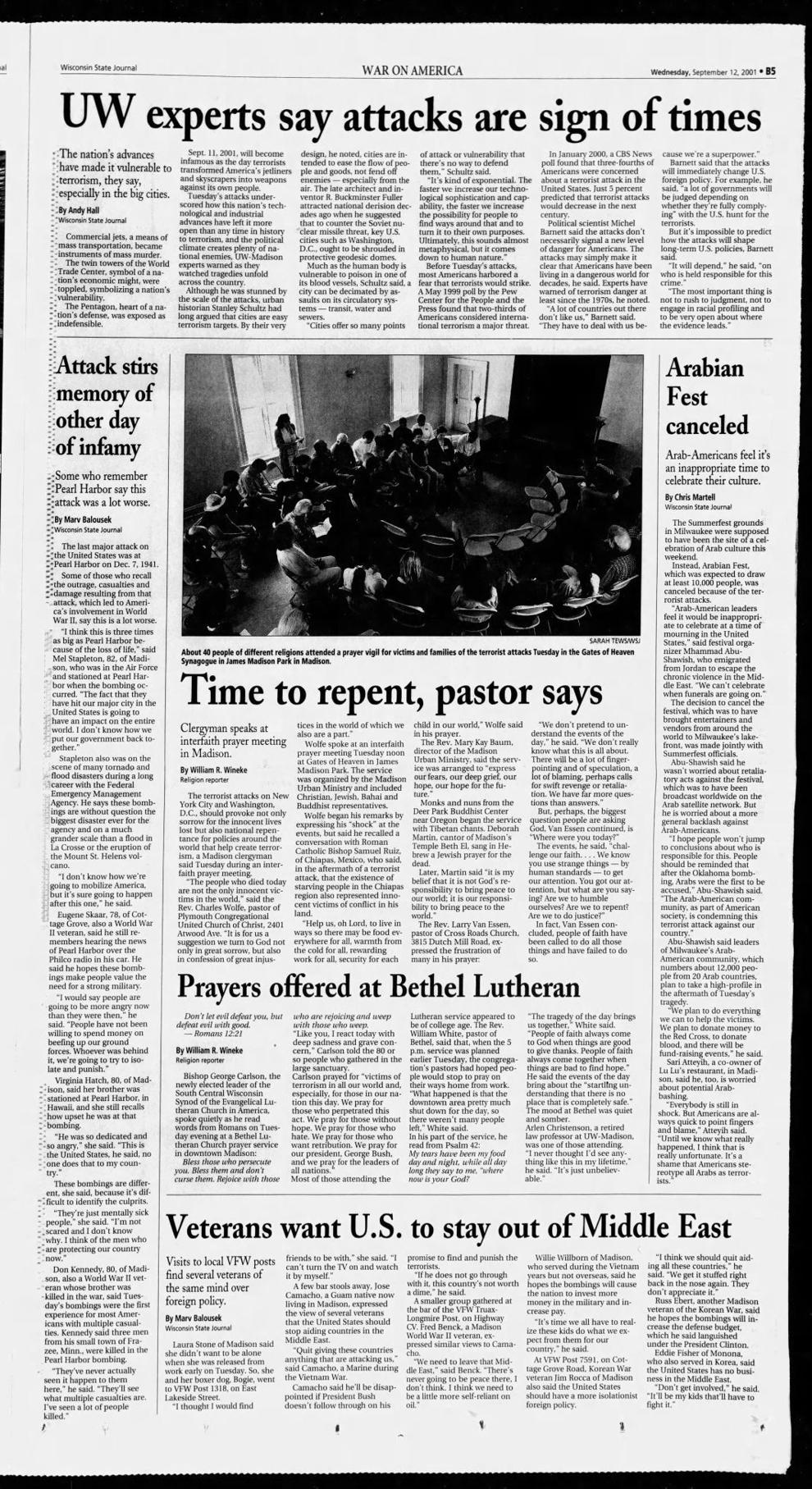 Wisconsin_State_Journal_Wed__Sep_12__2001_2.jpg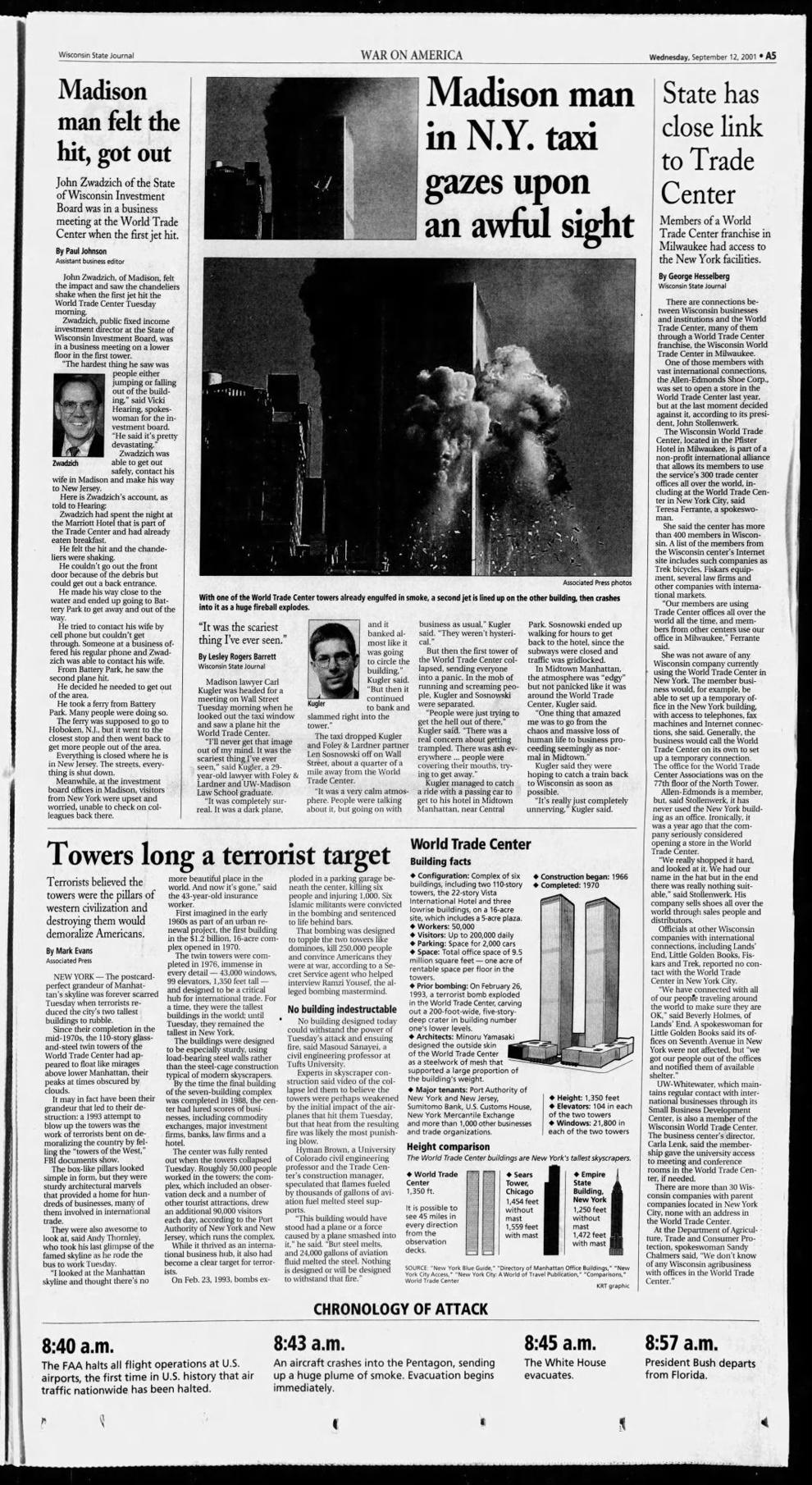 Remembering and reflecting on Sept. 11, 2001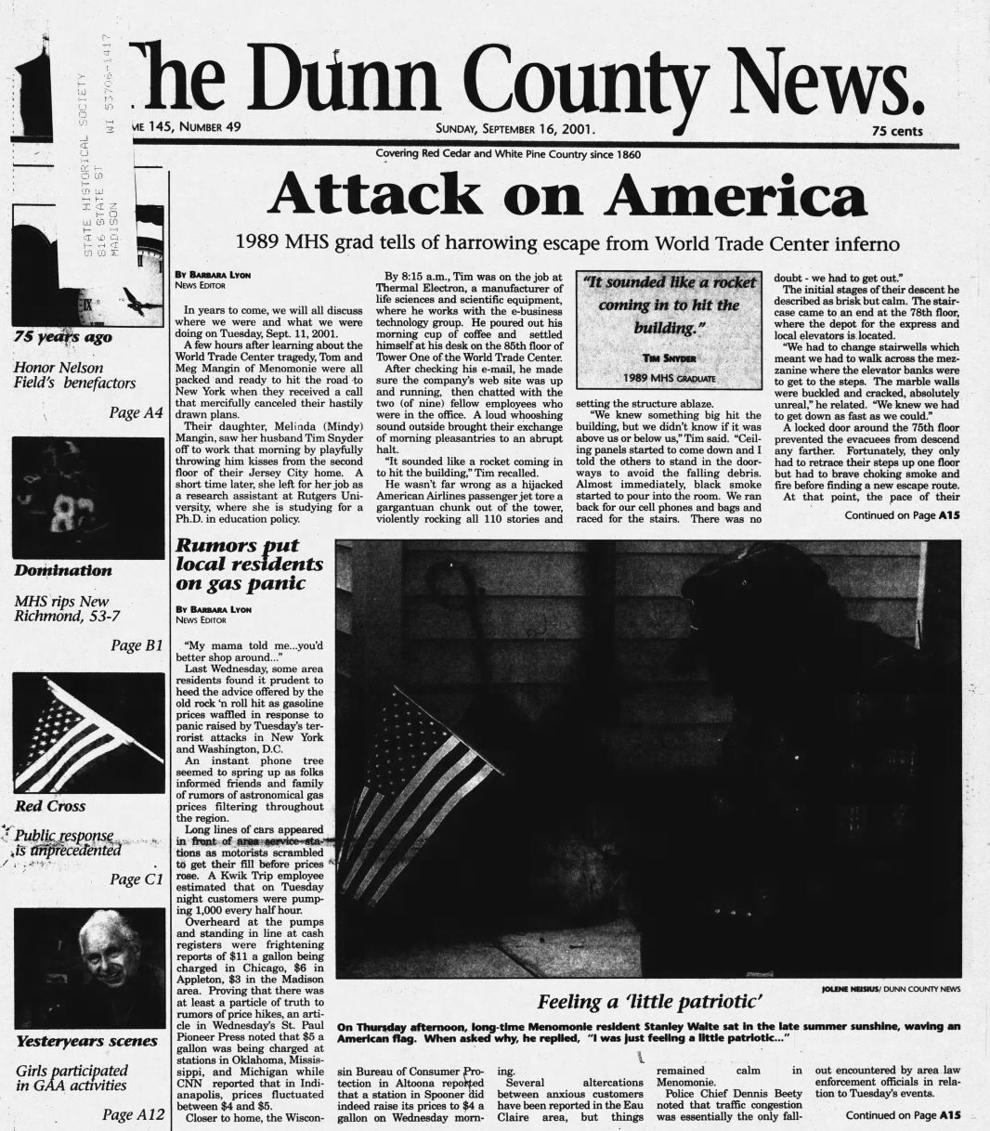 Remembering and reflecting on Sept. 11, 2001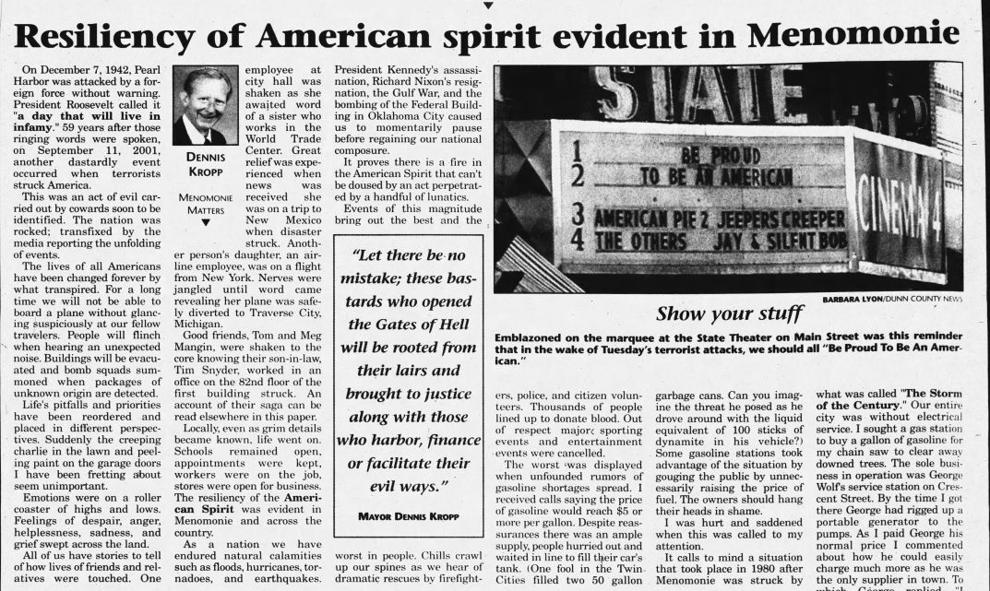 The_Daily_Tribune_Wed__Sep_12__2001_1.jpg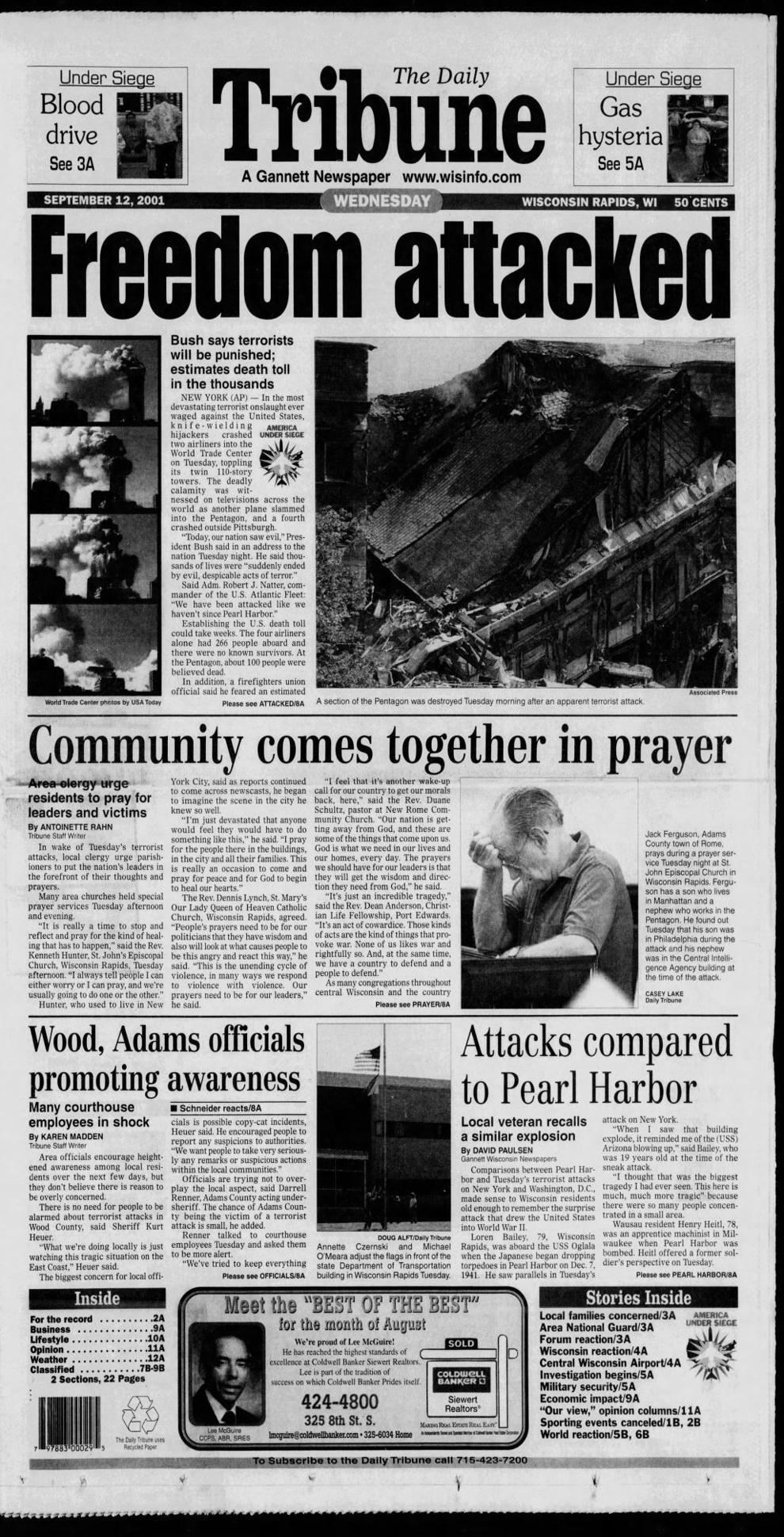 The_Daily_Tribune_Wed__Sep_12__2001_2.jpg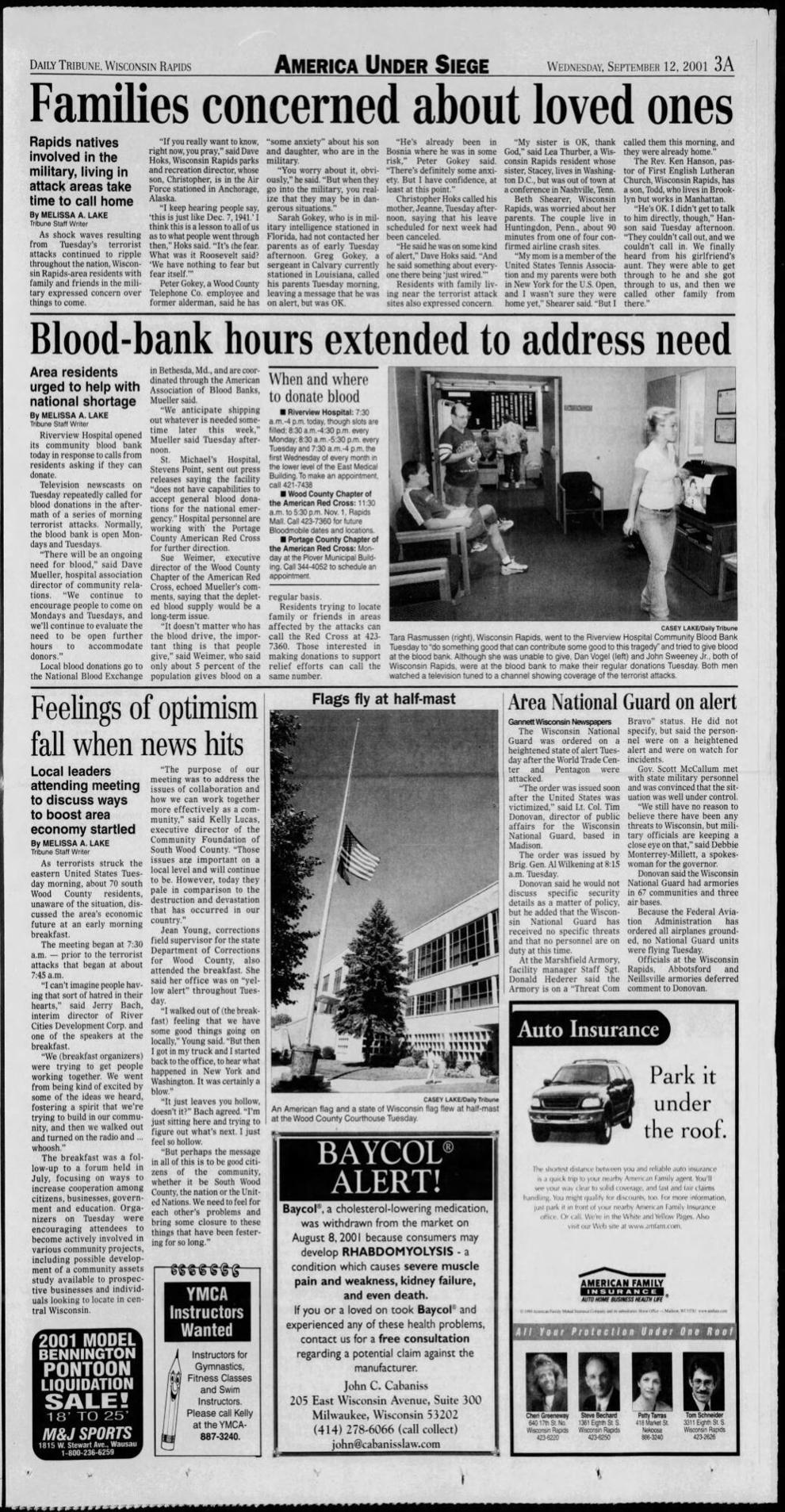 The_Daily_Tribune_Wed__Sep_12__2001_3.jpg