Owners of at least two 2018 holiday season pop-up shops in La Crosse — and all three in Viroqua —have decided to continue with retail storefronts.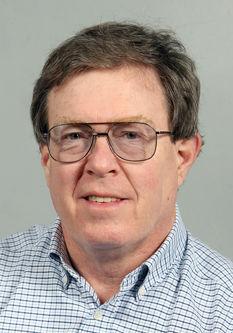 They include Jen Barney, who operates Meringue Bakery from her home in Stoddard and who has planned for some time to move it to downtown La Crosse.
Hers and several other businesses were part of the Pearl Street Pop Up group that shared a retail location from Oct. 26 to Dec. 29 in the former Stamp 'n Hand storefront at 200 S. Fourth St. downtown.
"I am actively looking for the right location" for her planned downtown La Crosse bakery, Barney said last week. "The pop-up shop was very valuable, at least for me. It gave me great insight into which products people are likely to buy, and price points."
Barney added that June probably is the soonest her permanent downtown location will open. "That would be the best-case scenario," barring delays, she said. For more information, visit the bakery's Facebook page.
Also in La Crosse, the Mercantile on Main pop-up shop opened Nov. 9 at 506 Main St. and closed temporarily Dec. 24.
Owner Gene-Michael Addis said Thursday that he plans to continue with the store at the same location, and will reopen it Feb. 1.
"It will primarily (be open) on weekends at this time of year," and hours and days will expand in the spring, he said. February hours will be 10 a.m. to 4 p.m. Friday and Saturday, but the store also will be open Feb. 13 and 14 for Valentine's Day shoppers.
Wooden products such as bowls, cutting boards, end tables, stools, benches and barn quilts, handcrafted by Amish in Wisconsin, account for most of the store's merchandise. It also sells home decor.
His pop-up shop was "a good venture," Addis said. "It certainly was a learning experience, learning what people were interested in buying." Addis said shoppers showed "a lot of interest" and had plenty of compliments.
For more information, visit the store's Facebook page. Addis plans to have a website by the end of January.
This was the first season for a holiday-season pop-up shop program in La Crosse, in a new effort modeled after a program that just completed its fifth year in Viroqua. Participating entrepreneurs could operate their shop for three months rent-free, as a state grant was used to pay the landlords.
All three of Viroqua's 2018 holiday-season pop-up shops have decided to continue, Nora Schmidt, executive director of Viroqua Chamber Main Street, said last week.
They are Viroqua Baking Co. and The Drifting Boutique, both of which opened in October at 122 N. Main St.; and Red's Mercantile, which opened in November at 100 N. Main St. in the Hotel Fortney building.
The success of the pop-up shop initiative in Viroqua speaks to the welcoming environment for entrepreneurs in that community, Schmidt said. She said it's an honor to successfully run the initiative thanks to Viroqua Chamber Main Street's partners in the program, Couleecap and the Wisconsin Economic Development Corp.
"We do plan to offer the initiative again this year," Schmidt said. "Applications will be available this spring."
Red's Mercantile owner Becca Cooke, whose original store is in Eau Claire and who opened her second location in the Hotel Fortney building in Viroqua on Nov. 10, said the Viroqua store will be closed Jan. 15 to 31 for a "holiday break" and will reopen Feb. 1.
Hours will be 11 a.m. to 6 p.m. Wednesday through Saturday and 11 a.m. to 3 p.m. Sunday. The store sells clothing, jewelry, home goods and accessories from independent makers around the country, Cooke said.
"It's a community that really supports small business," Cooke said of her decision to continue the Viroqua store. "It seems like they really support our mission and what we're trying to do."
Amanda Warthesen, who opened The Drifting Boutique on Oct. 13 at its pop-up shop location, said Thursday that yesterday (Saturday) was her tentative date for reopening in the boutique's new location at 119 W. Court St. in downtown Viroqua.
"I had really good business, really good sales," Warthesen said of her decision to continue in business. The boutique sells women's apparel, including some athletic apparel, as well as accessories.
Warthesen, who hadn't yet decided on hours, said they will be posted on the boutique's Facebook page. For more information, check the page or call 651-329-5484.
Viroqua Baking Co. will continue at its current location, owner Laura Hrubes said Thursday. It opened as a pop-up shop on Oct. 13 and closed temporarily Dec. 24.
Hrubes said her full-service bakery will reopen on Friday. "And my winter hours will be Friday, Saturday and Sunday, 8 a.m. to 2 p.m.," she said. "I'm always available for special orders throughout the week as well."
Hrubes also said "As summer approaches, I will be open almost every day."
"I have been blown away by how supportive and involved my community has been, and I feel very grateful to have the opportunity to be a small part of the thriving Main Street business community in Viroqua," Hrubes said of her decision to continue her business.
For more information, call 563-581-0057 or visit Viroqua Baking's Facebook page.
---
One of downtown La Crosse's best-known restaurants, Big Al's at 115 S. Third St., has closed for remodeling and will reopen in the "near future," according to a Dec. 26 post on its Facebook page.
And signs on the restaurant's windows say it will reopen this spring after remodeling.
I was told last week that a new owner will reopen Big Al's – and will continue with that business name — after interior and exterior renovation. Interior demolition work for that project began last week. Additional details weren't available.
According to Tribune files, the business began in 1979 as Third Street bar and restaurant and was renamed Big Al's around 1986.
Local tourism professionals Amy Gabay and Brent Hanifl have started River Travel Media in La Crosse.
It specializes in website development, digital ad campaigns, tourism planning, social media and more.
---
In a press release, Gabay and Hanifl said River Travel Media was formed to capitalize on the Great River Road, 3,000 miles along the Mississippi River from Lake Itasca to New Orleans. They said it will offer services on both sides of the river down to northern Illinois in 2019 and plan to expand to the remainder of the road in 2021.
They said River Travel Media will work with the small communities and attractions along the way. Gabay is an experienced travel marker who has worked in the tourism and broadcast media industries, while Hanifl has experience in planning, promoting, implementing and managing tourism initiatives locally and around the country. Both were recently employed by Explore La Crosse.